If you've booked Zante for your holiday in July then pat yourself on the back – you've smashed it!
Zante in July is guaranteed to be an absolutely amazing party holiday experience. The resort is packed, the weather is perfect and best of all July is the month for big name DJ's so you benefit from the biggest Zante DJ line up.
A-List Zante event packages have a heavy line-up confirmed already for Summer 2024 with Nathan Dawe every Wednesday, Tom Zanetti and guests on Tuesday nights at IKON Club and Ben Hemsley, MK, Solardo, Hannah Laing, Sam Divine and Danny Howard all expected for another set for The White Party @ Karma Day Club!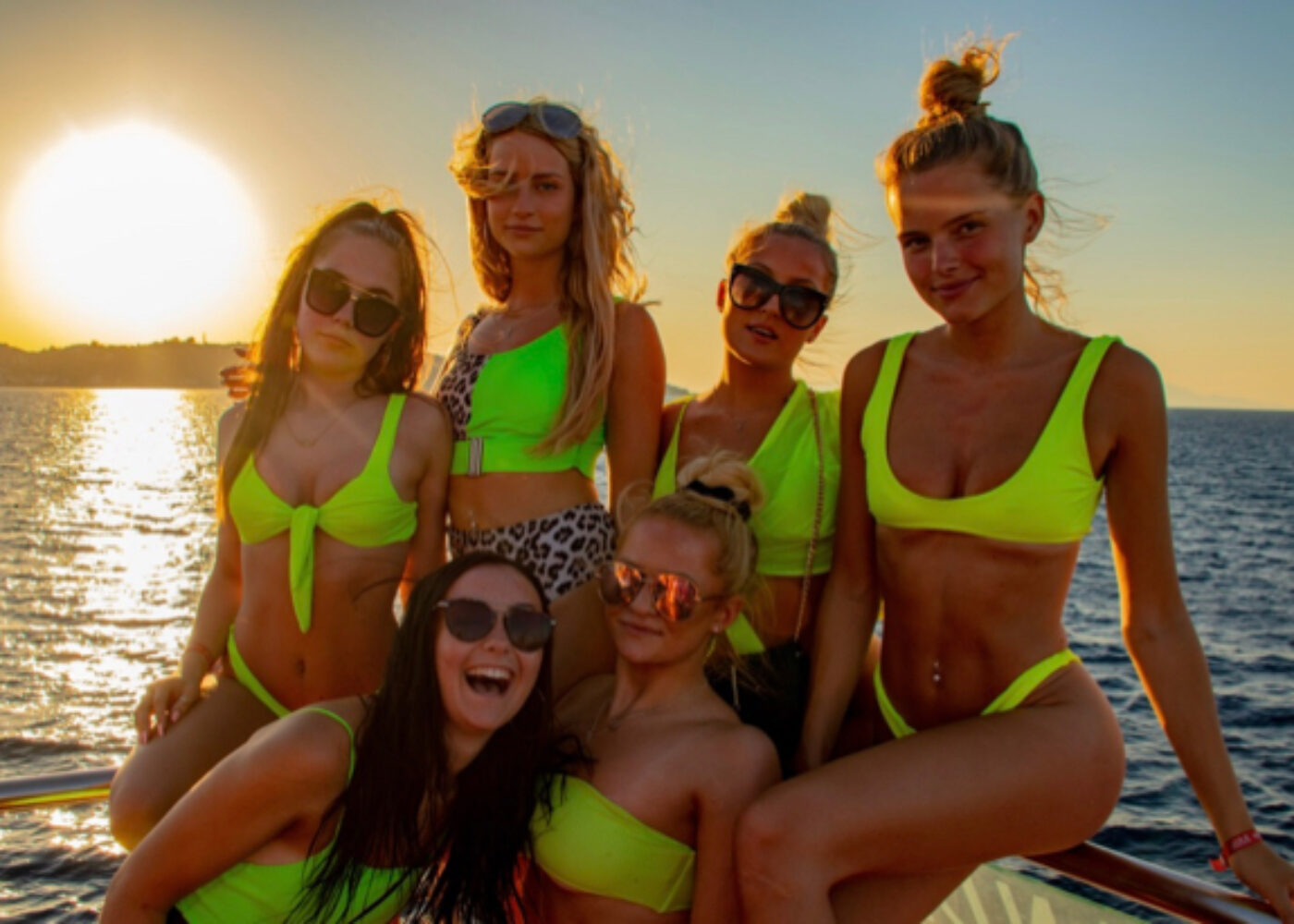 Zante's #1 Boat Party
The VVIP Sunset Yacht Party sails 5 days a week packed out through the whole of July and we still have to turn away hundreds of people.
For the last two seasons all our peak season events have been fully booked online weeks in advance so to make sure you're onboard. If you haven't already check out our videos, photo gallery's and reviews to find out why VVIP Yacht Party is the hottest ticket in Zante.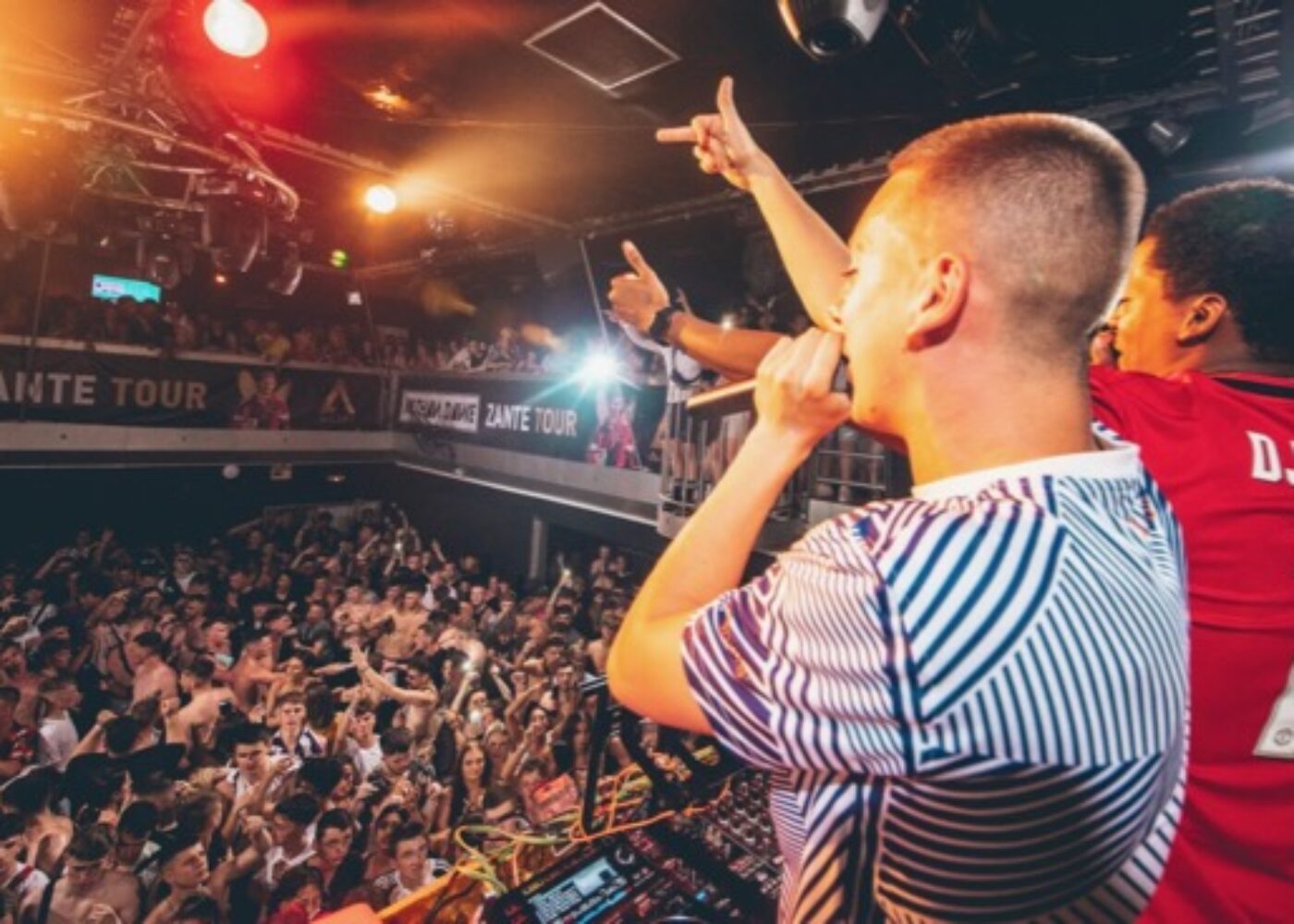 Nathan Dawe Zante Tour
Club nights simply don't get better than this in Zante – if you like good music then this is the event for you. Nathan Dawe drops all the latest summer bangers backed up by a big production set and of course MC Missin Lync who is simply the GOAT.
The Nathan Dawe Tour last Summer also featured a line-up of special guests which were the cherry on the cake.
1,000 people shouting WE WANT AITCH, WE WANT AITCH will live long in the memory. A top tip has to be upgrading to the VIP Gallery in IKON club which gives you a private bar and a great view of the action below.
90% of these tickets are booked via our A-List Zante Events package as it works out a lot cheaper.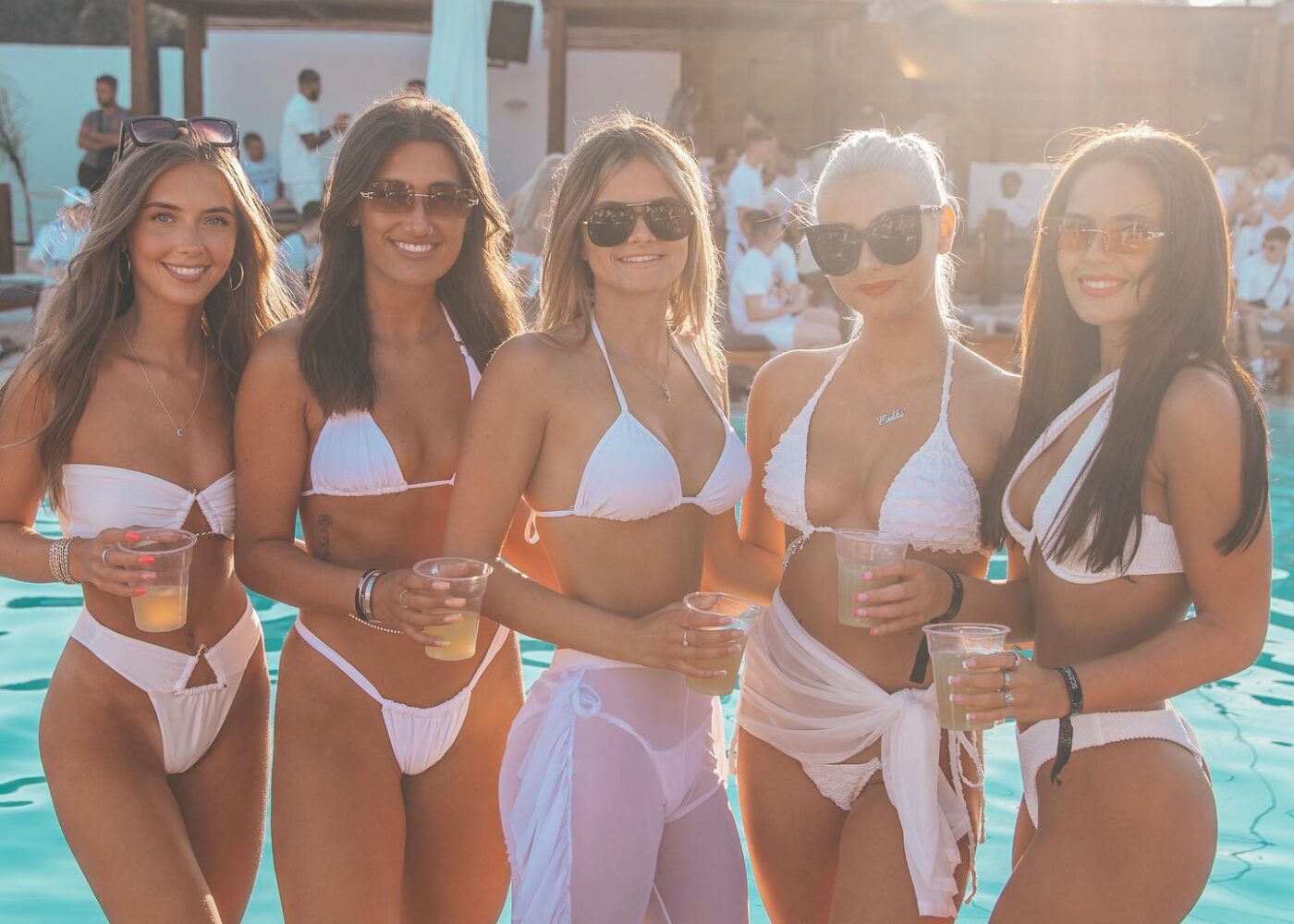 The White Party
July in Zante is when you will experience the biggest budget DJ Line-up courtesy of the biggest event that Zante has ever seen, the world famous White Party.
The pioneers of the thriving Zante event scene the White Party on a hot summers night in July is simply epic. Karma Day Club is hands down the best venue for a party in Zante and in July you can expect crowds of 3,000 + to be in attendance, all dressed in white showing off their tanned limbs!
As the sun sets over the Laganas Bay, flame throwers, dancers and live musicians help to a whip up a hedonistic Summer party atmosphere and of course chart topping international DJ's like Claptone, MK, Sonny Fodera are providing the sound track to what is guaranteed to be a Sunday evening that will live long in the memory.
The White Party is available exclusively via our A-List Event package and has been fully sold out weeks in advance for the last 5 summers. Save over £60 on all the events above if bought separately by reserving your events package for Zante 2024 a £35 deposit. Then pay the balance when you arrive in Zante, pick up tickets or have them delivered to your hotel/villa in resort.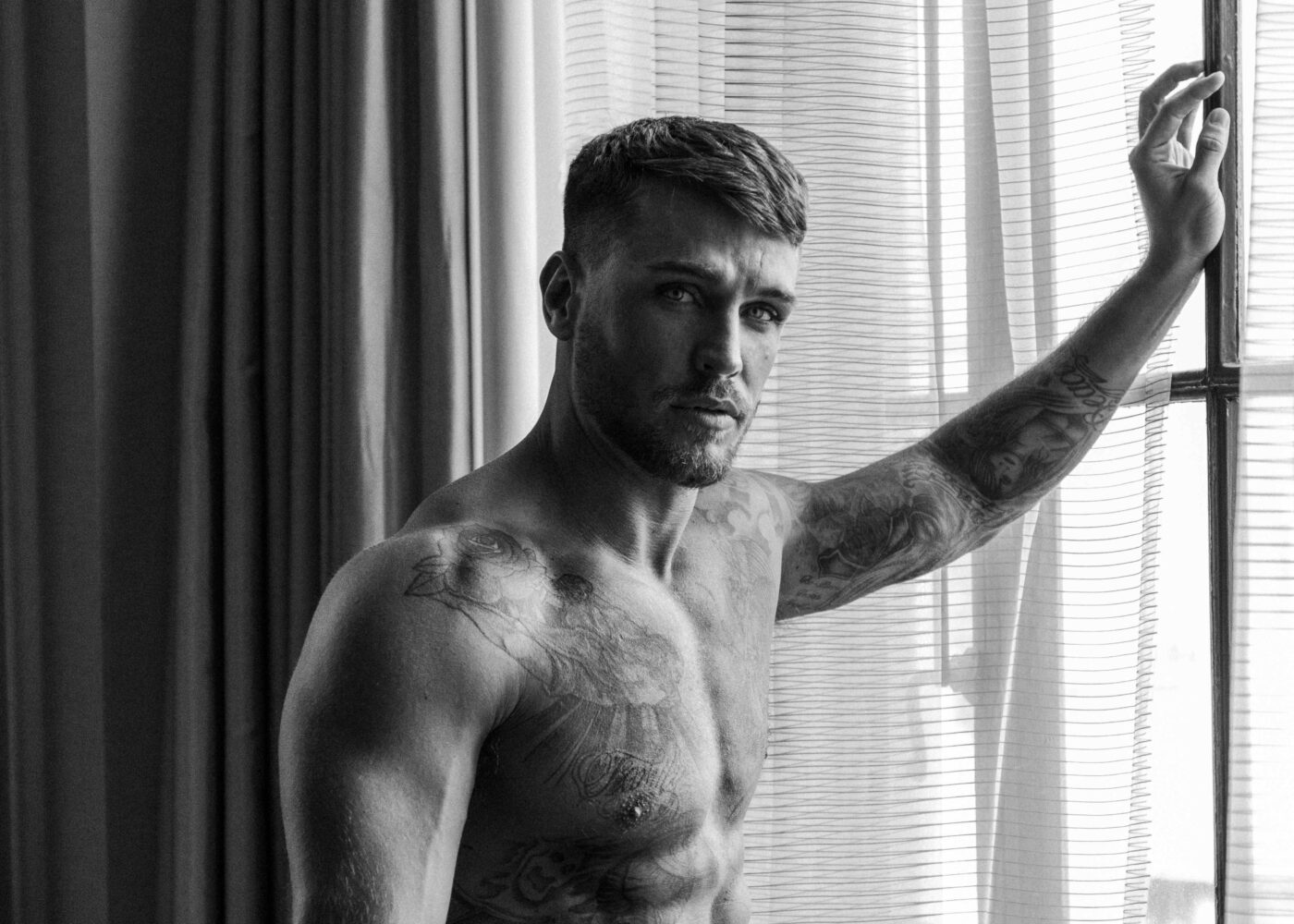 Tom Zanetti
VVIP Zante are celebrating 11 years of success this Summer and who better to get the party started than Tom Zanetti? Available in our A-List extras package this is going to be a hot ticket, you can fully expect wild scenes inside IKON club.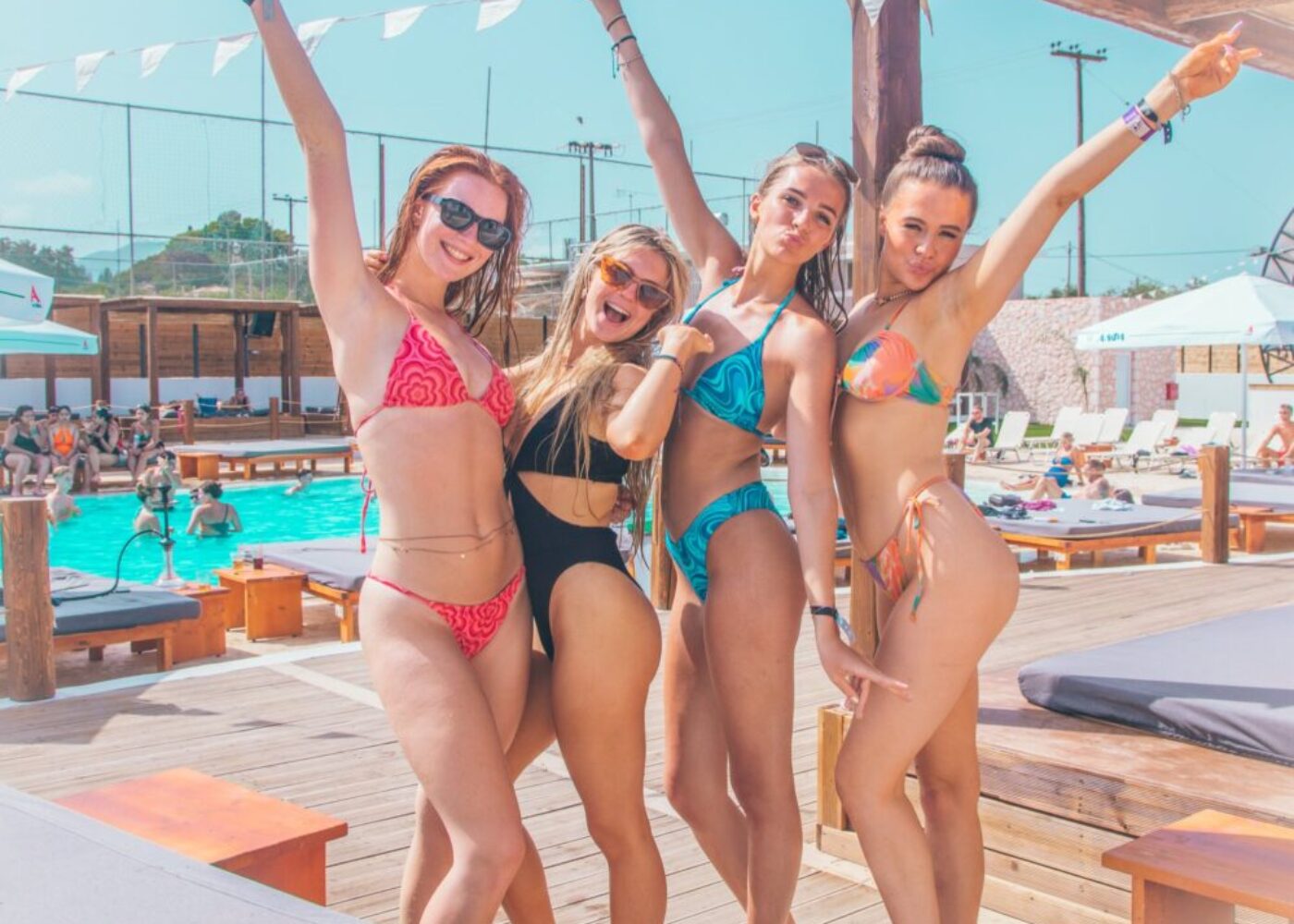 Karma Pool Party
We've also added a pool party at Karma Day club to our event schedule this Summer. Exclusively for A-List Zante guests, enjoy a pleasurable day at this brand-new venue located in central Laganas.
Karma boasts a 400 square metre pool, the largest in Laganas, surrounded by daybeds and cabana's. With a 15 foot diving platform, a fantastic restaurant and a swim up pool bar we can guarantee you are going to love it!
Get available dates and book here – A-List 2024