VVIP SUNSET YACHT PARTY
Zante's Premier Boat Party Experience
Enjoy quality music, premium alcohol & stunning scenery onboard Zante's exclusive floating nightclub 'Ikaros Palace'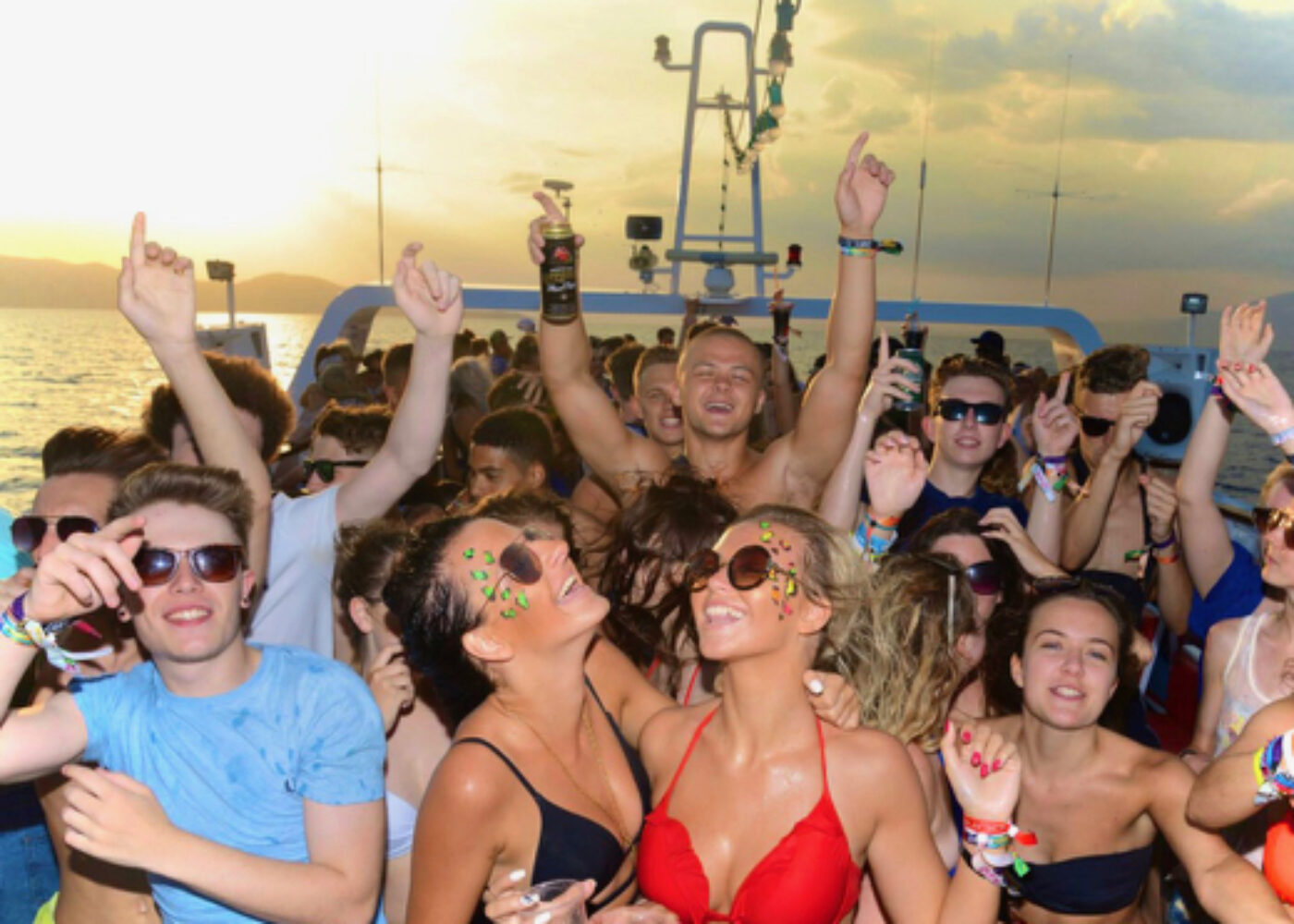 THE VENUE
A boat party is a Zante essential but….
Not all boats are created equal!
A big reason 5 times as many people choose VVIP is because our venue is the best available for a boat party in Zante – there's nothing in the same league in the harbour.
Our Super Yacht 'Ikaros Palace' allows 300 people to party in style and comfort over 3 large decks – this is a boat you can actually move around and DANCE onboard.
With VIP tables, 2 dance-floors, 2 bars, chill-out zone and a HUGE sound system our amazing venue is why VVIP is widely regarded as the best boat party in Europe.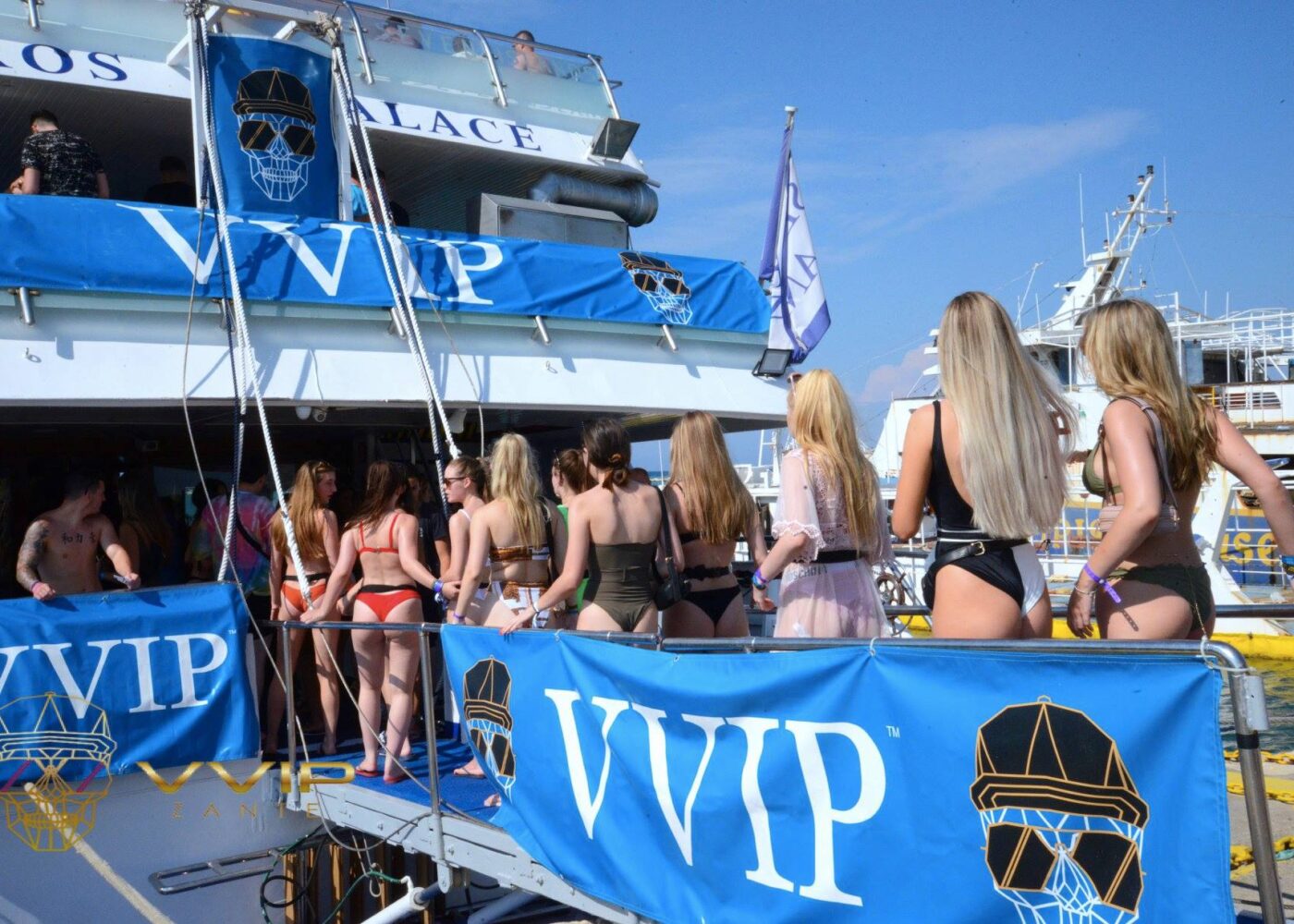 THE EVENT
Experience a 4 hour sunset cruise around the Zante coast visiting a beautiful private cove for a swim stop and champagne spray beach party.
Onboard VVIP enjoy quality music & live entertainment whilst soaking up premium alcohol and simply stunning scenery.
VVIP Yacht Party has been operating successfully for 7 seasons in Zante with the same experienced crew in charge and our mission is to show you the best night of your holiday in Zante – look forward to it!
Established 2012 | 200 + Sailings | 50,000 Happy Customers | No Games Played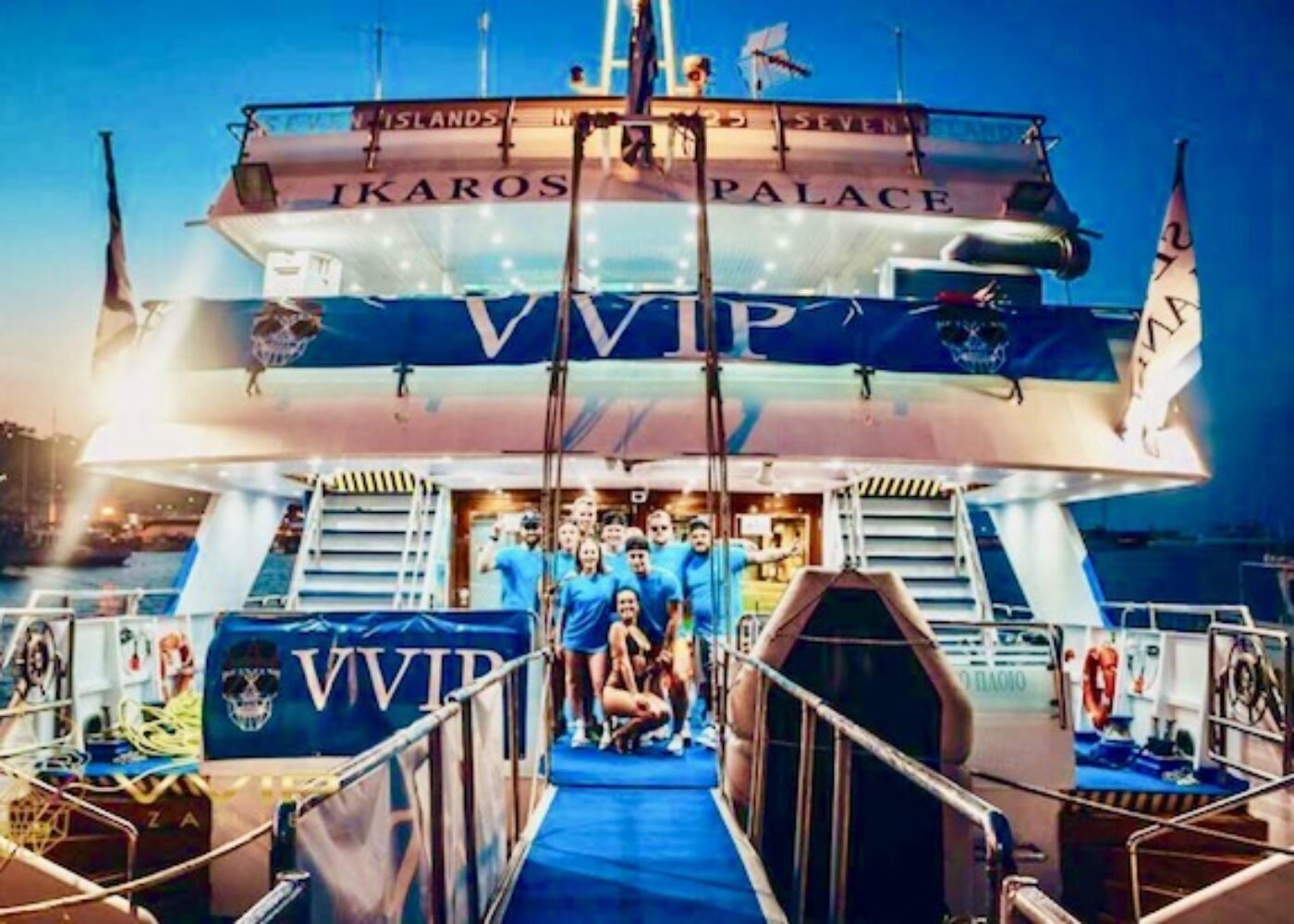 HOSTED ON IKAROS PALACE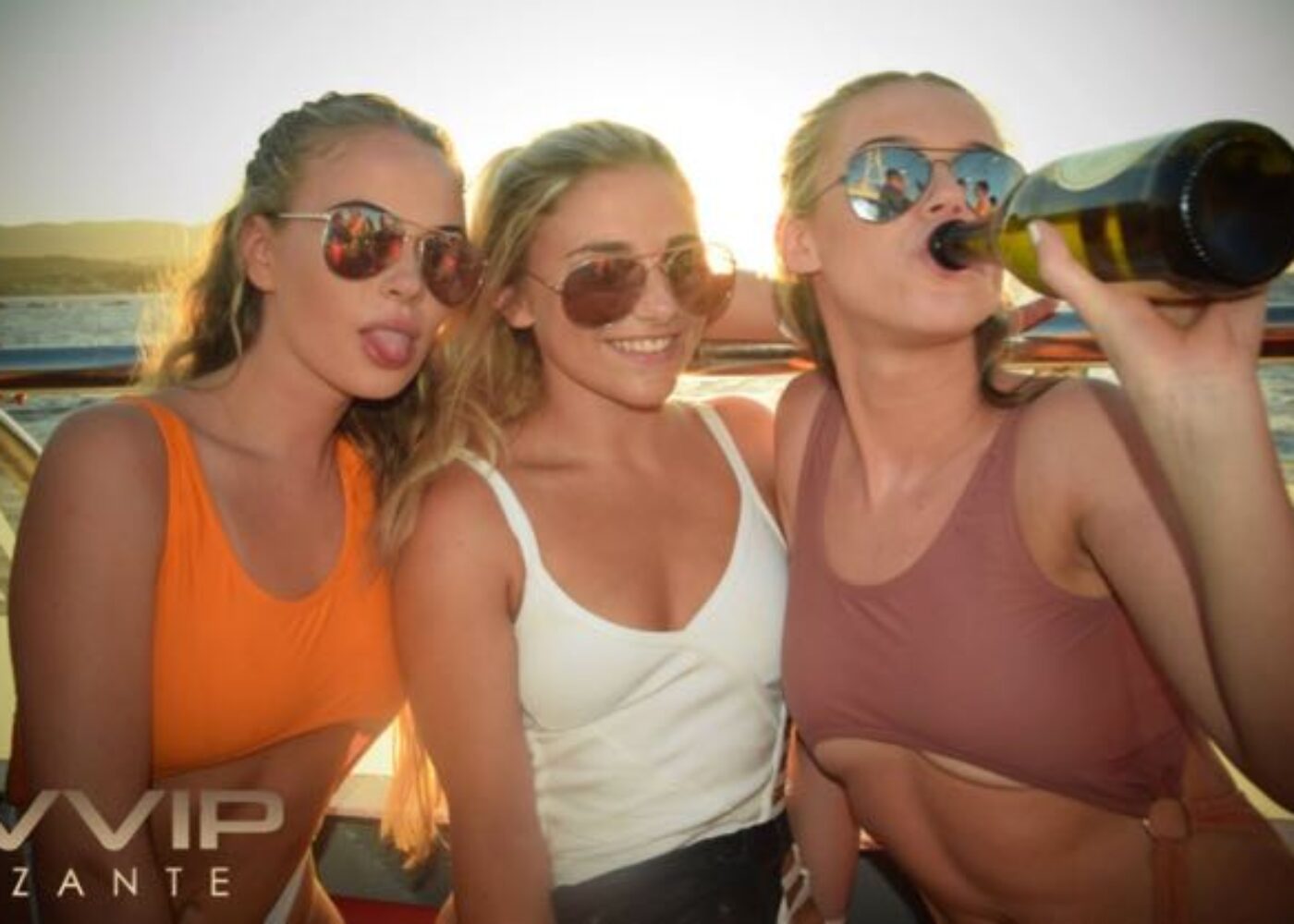 CHAMPAGNE RECEPTION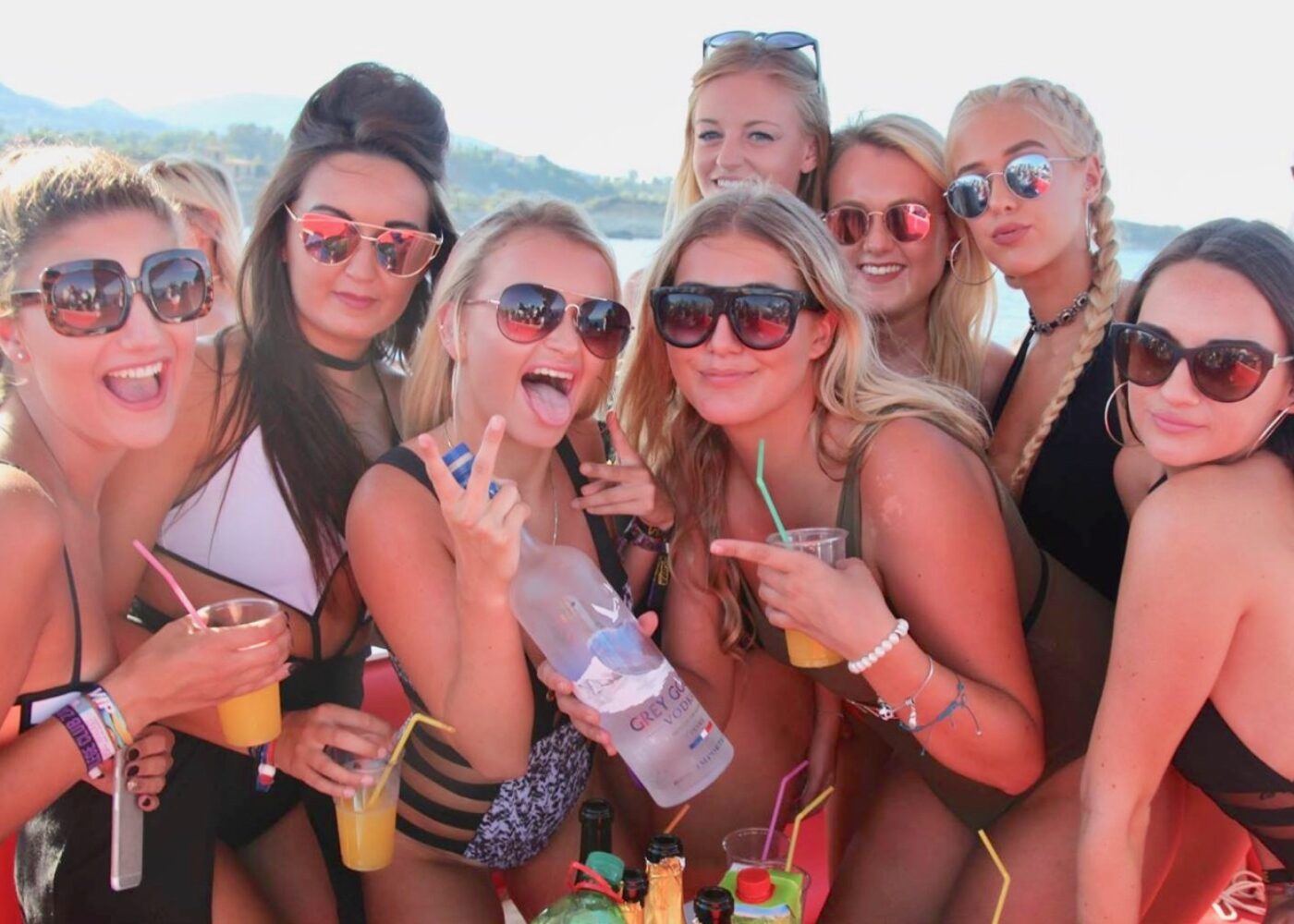 VIP TABLES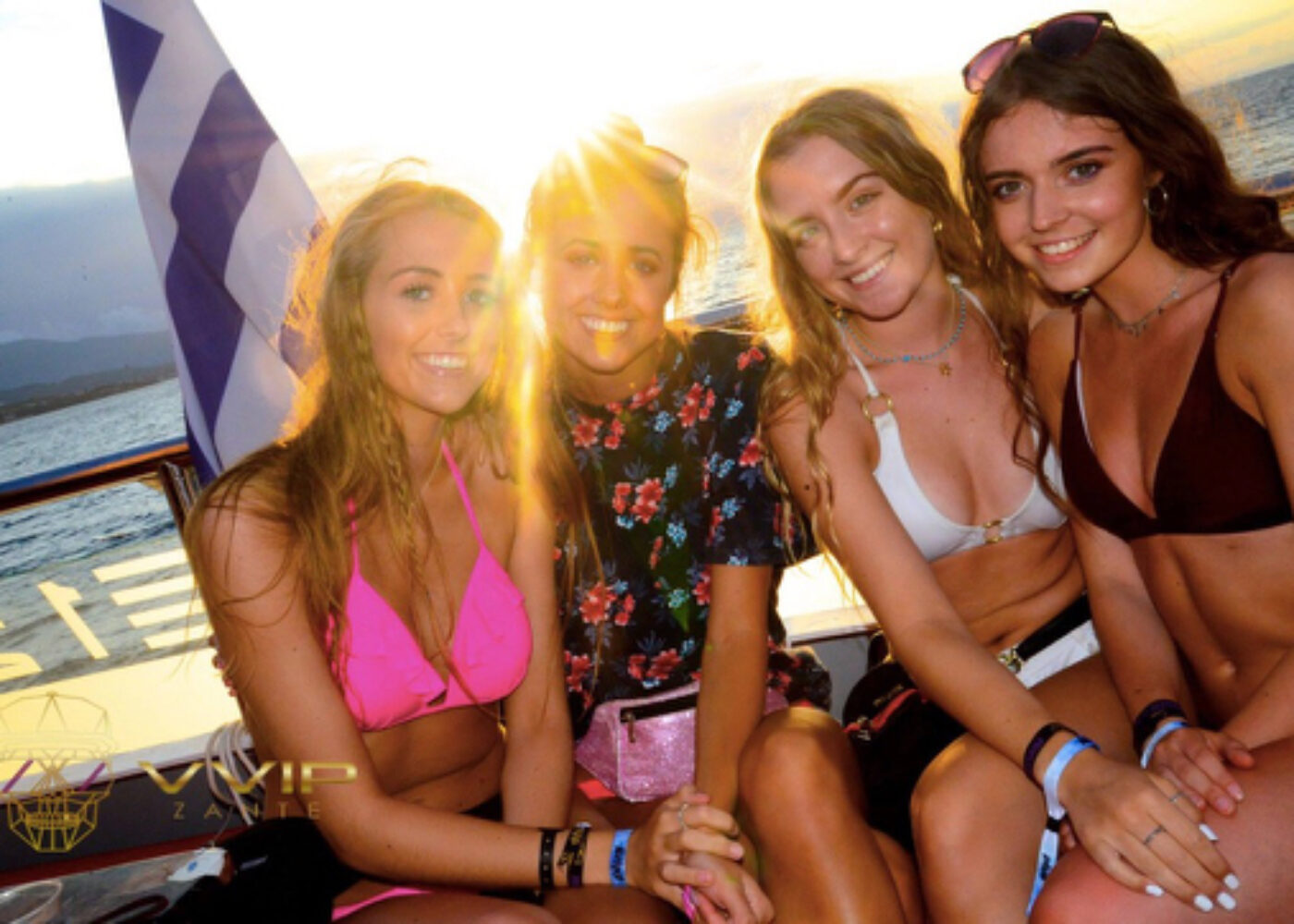 SUNSET CRUISE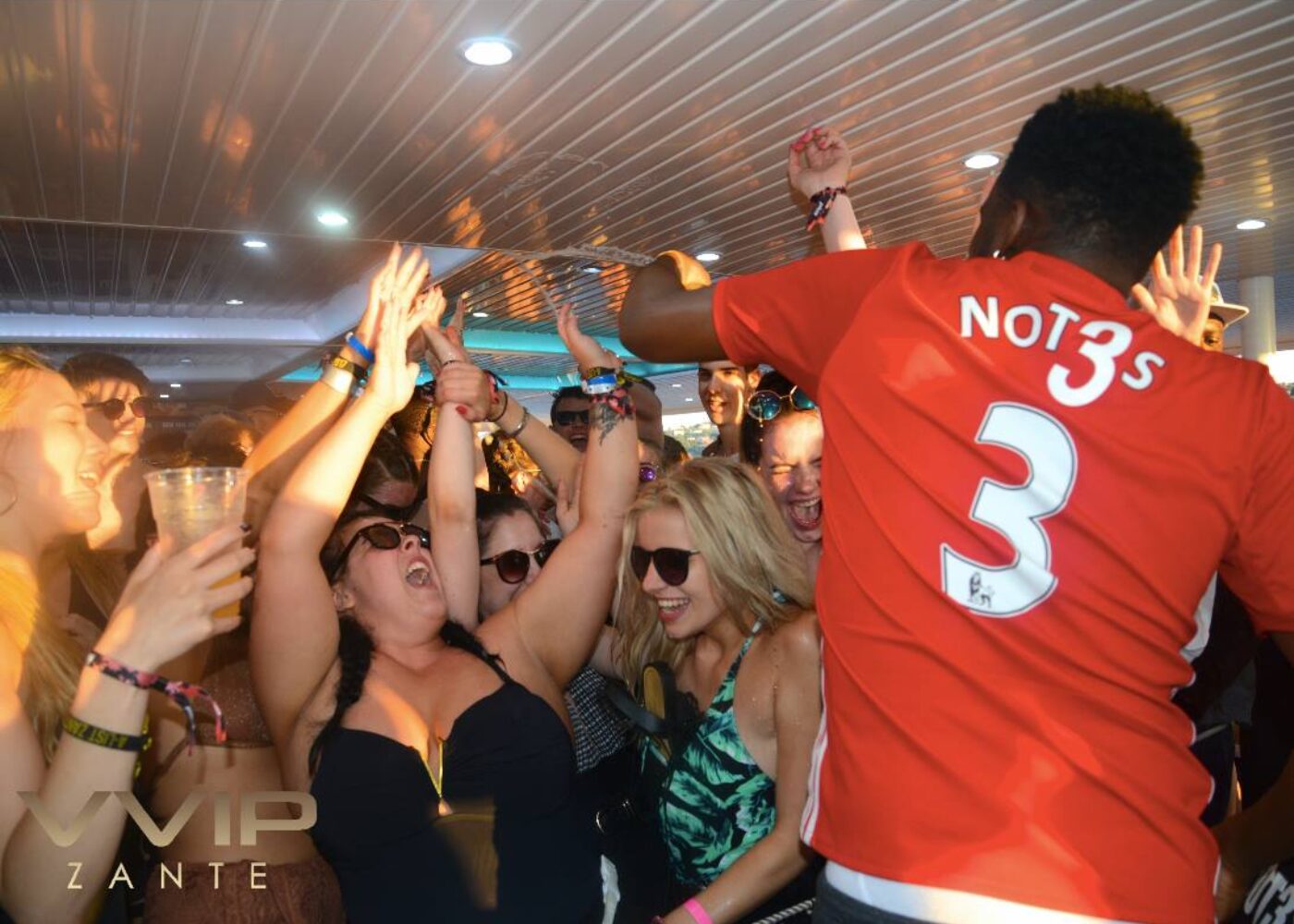 QUALITY MUSIC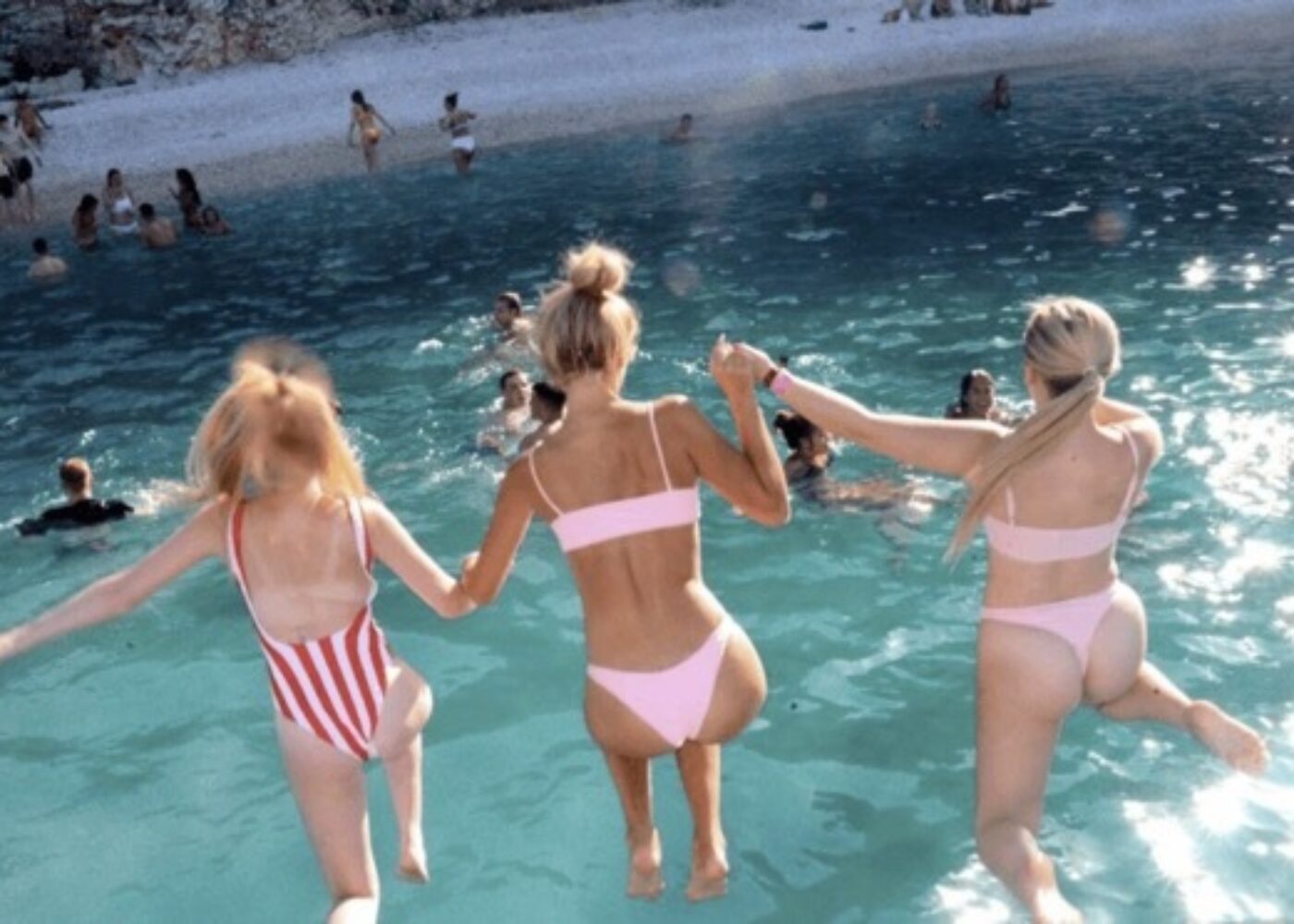 PRIVATE BEACH PARTY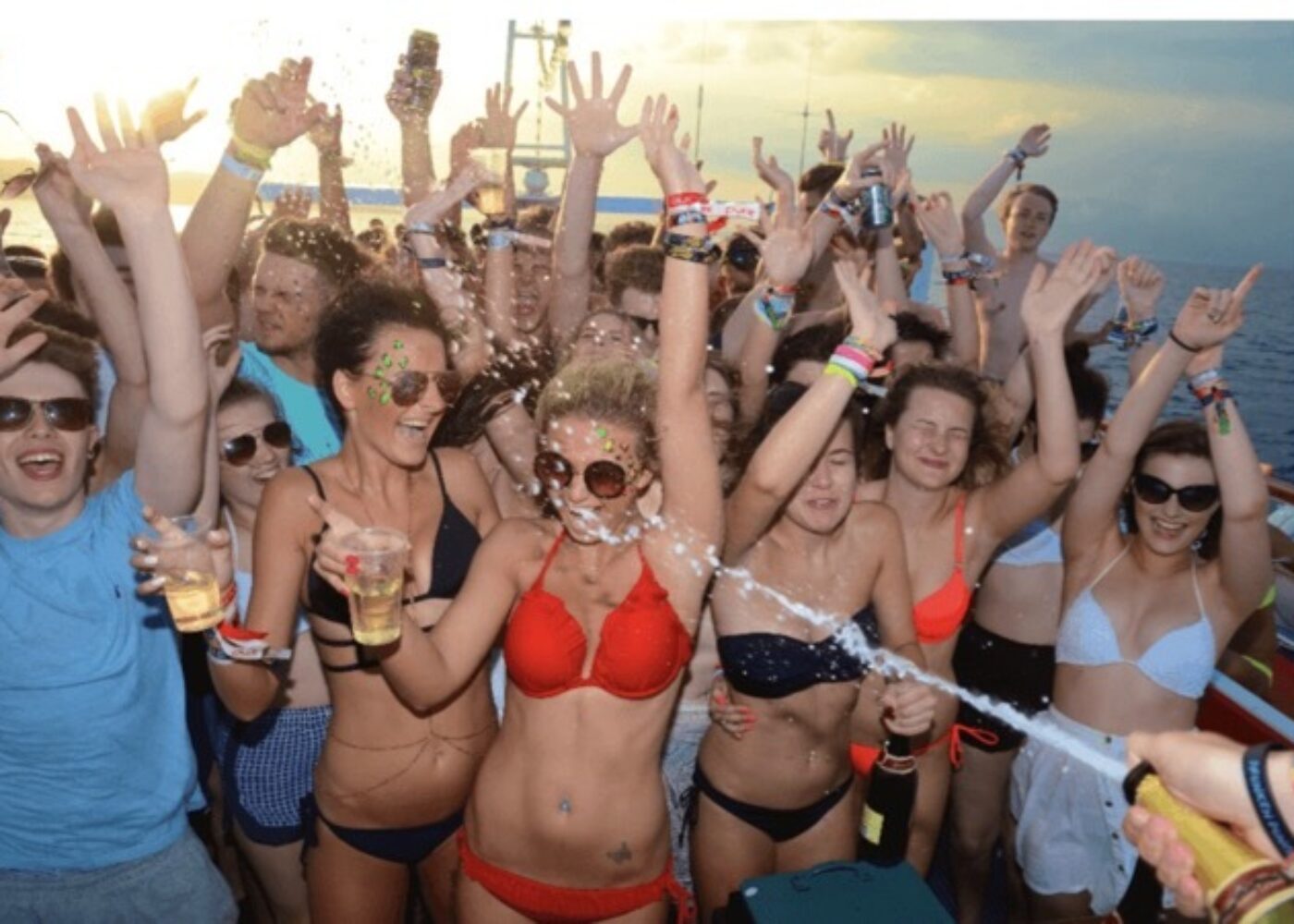 NO GAMES PLAYED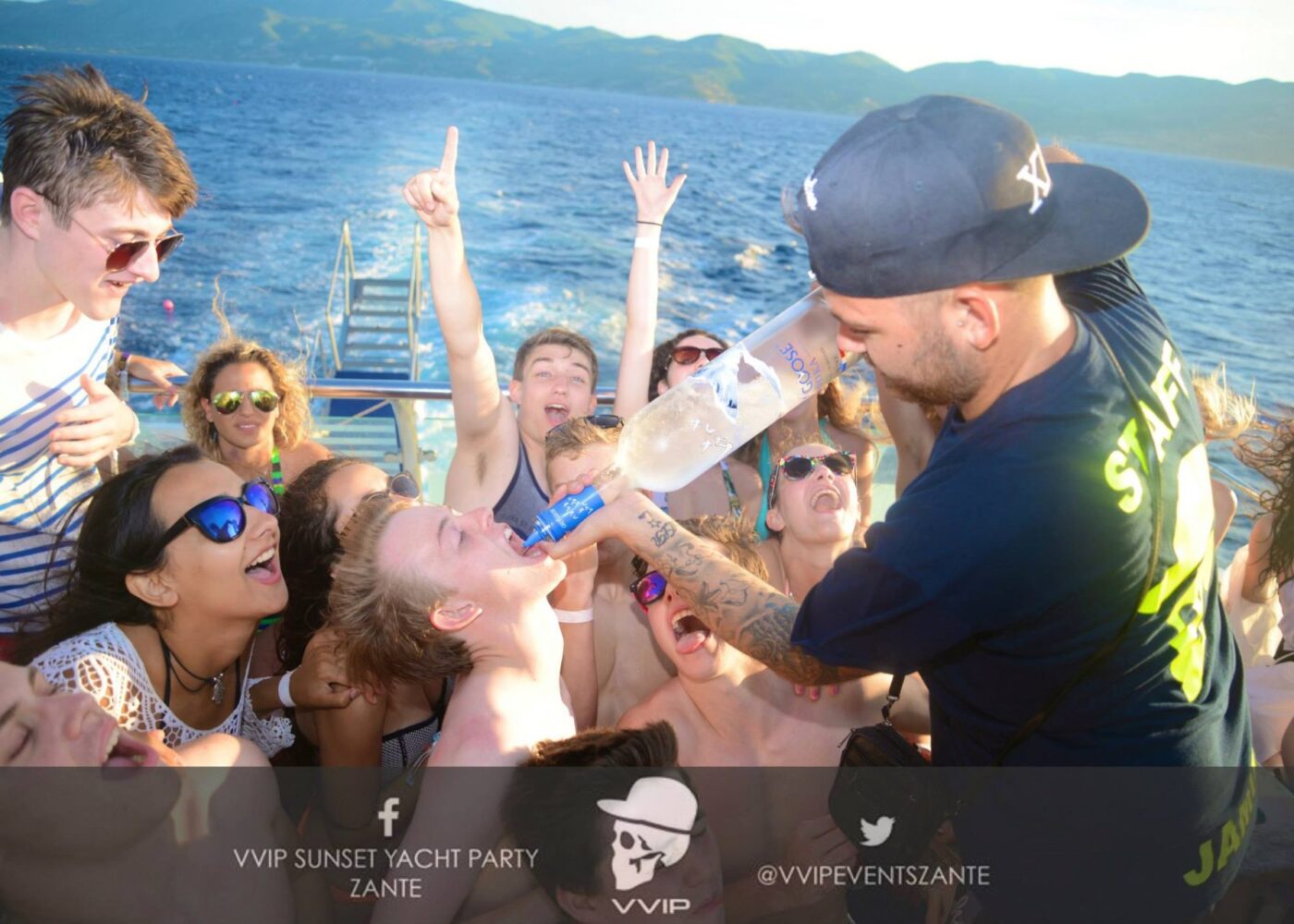 SHOTS FIRED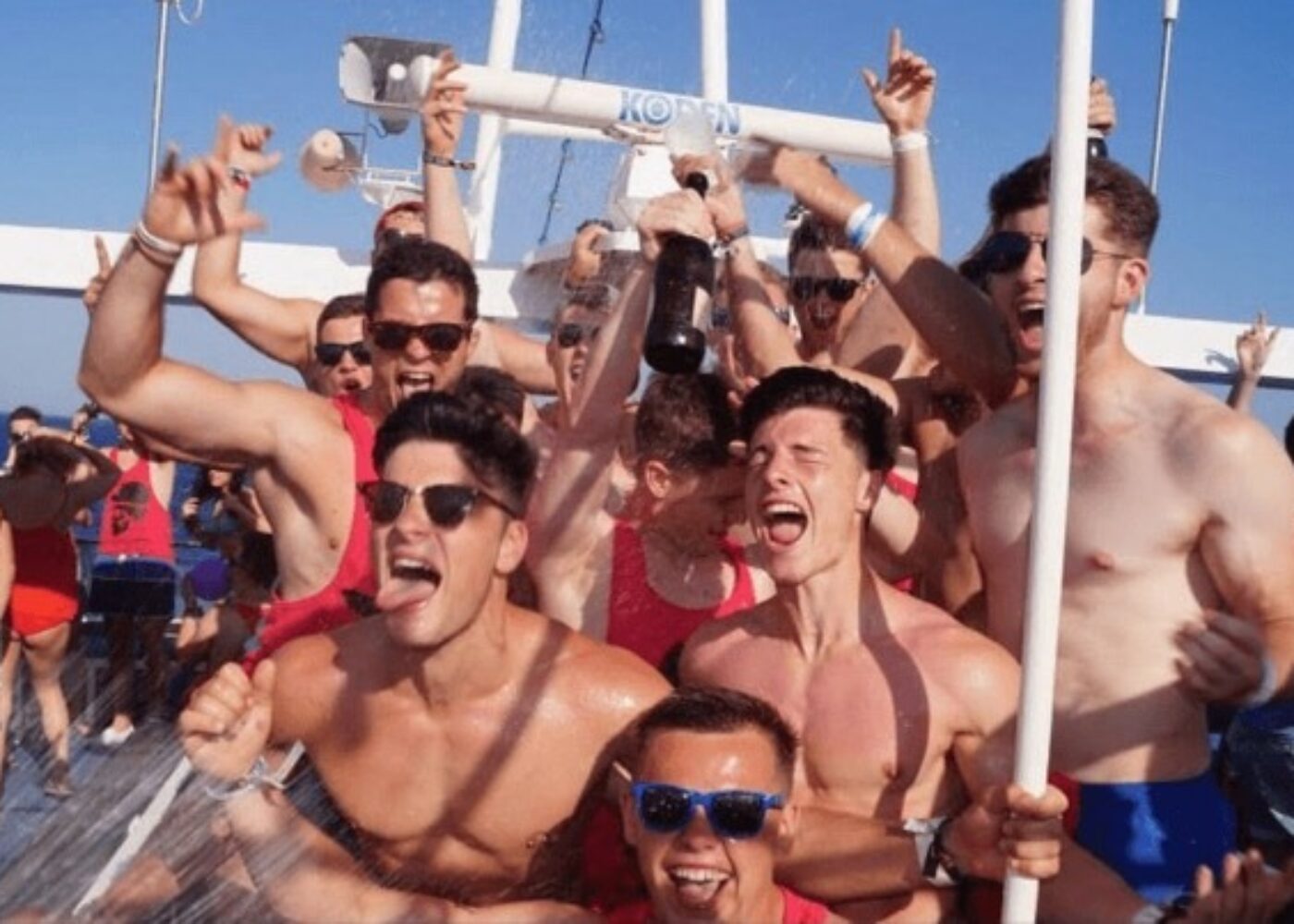 CHAMPAGNE SHOWERS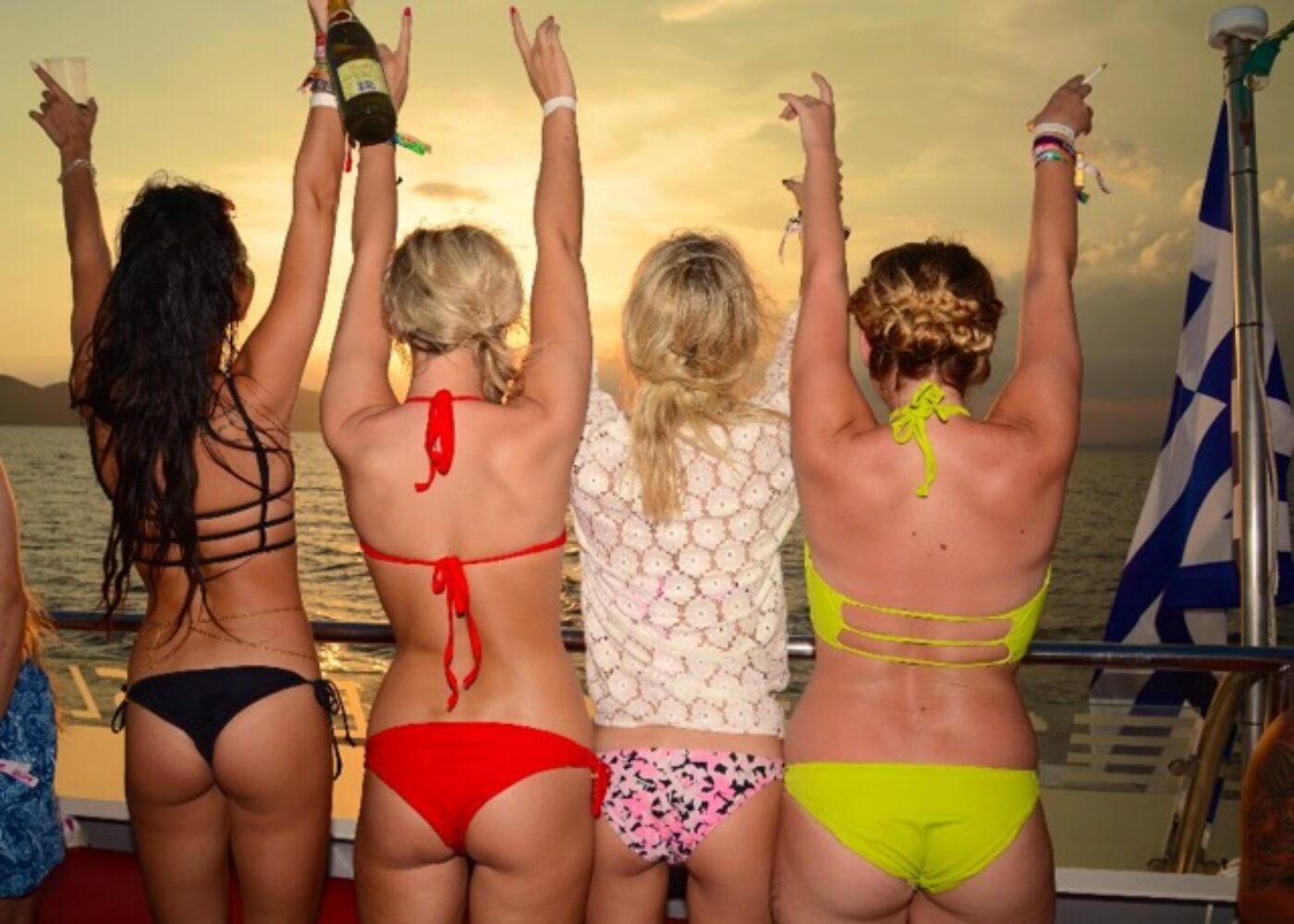 STUNNING SCENERY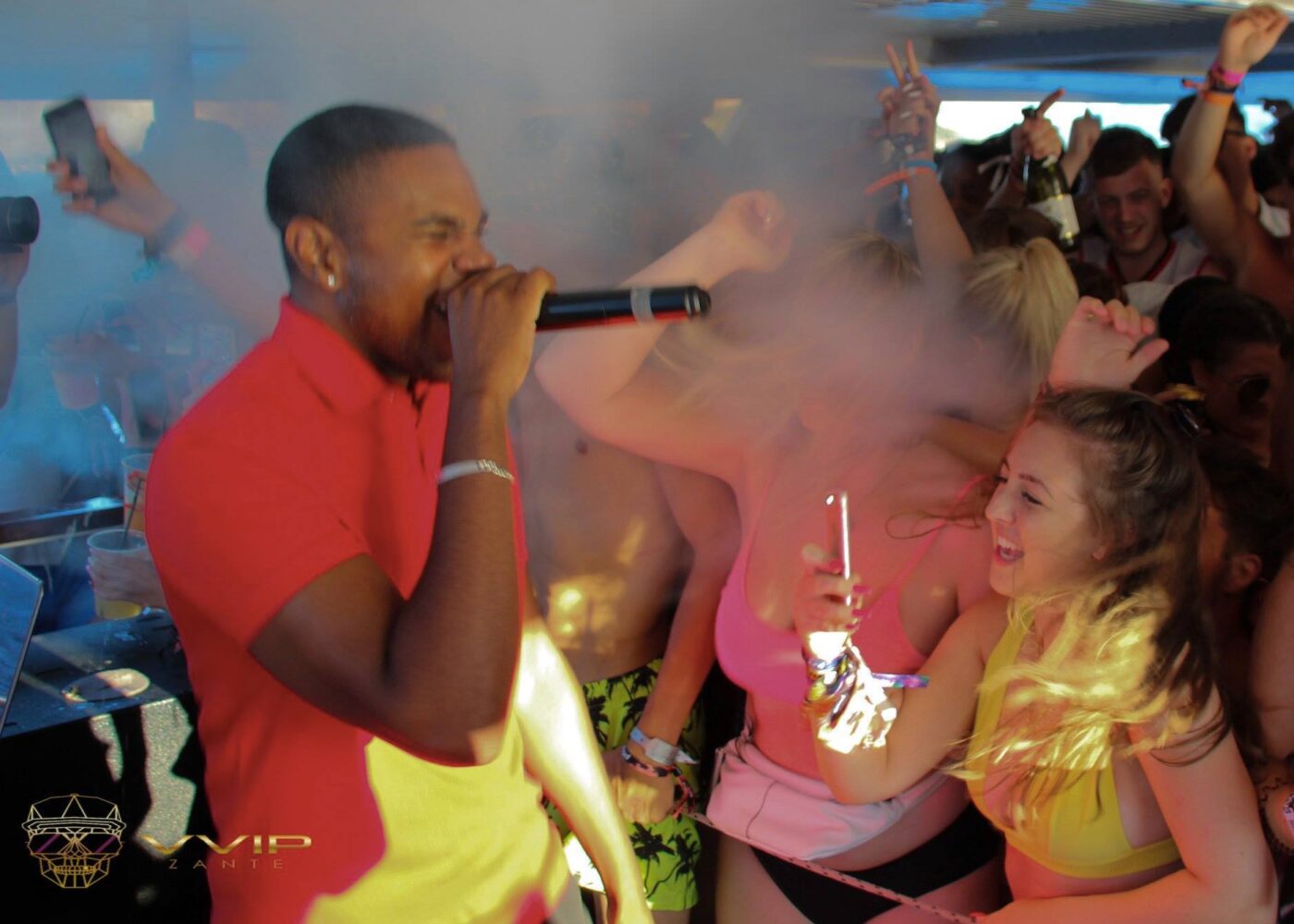 SPECIAL GUESTS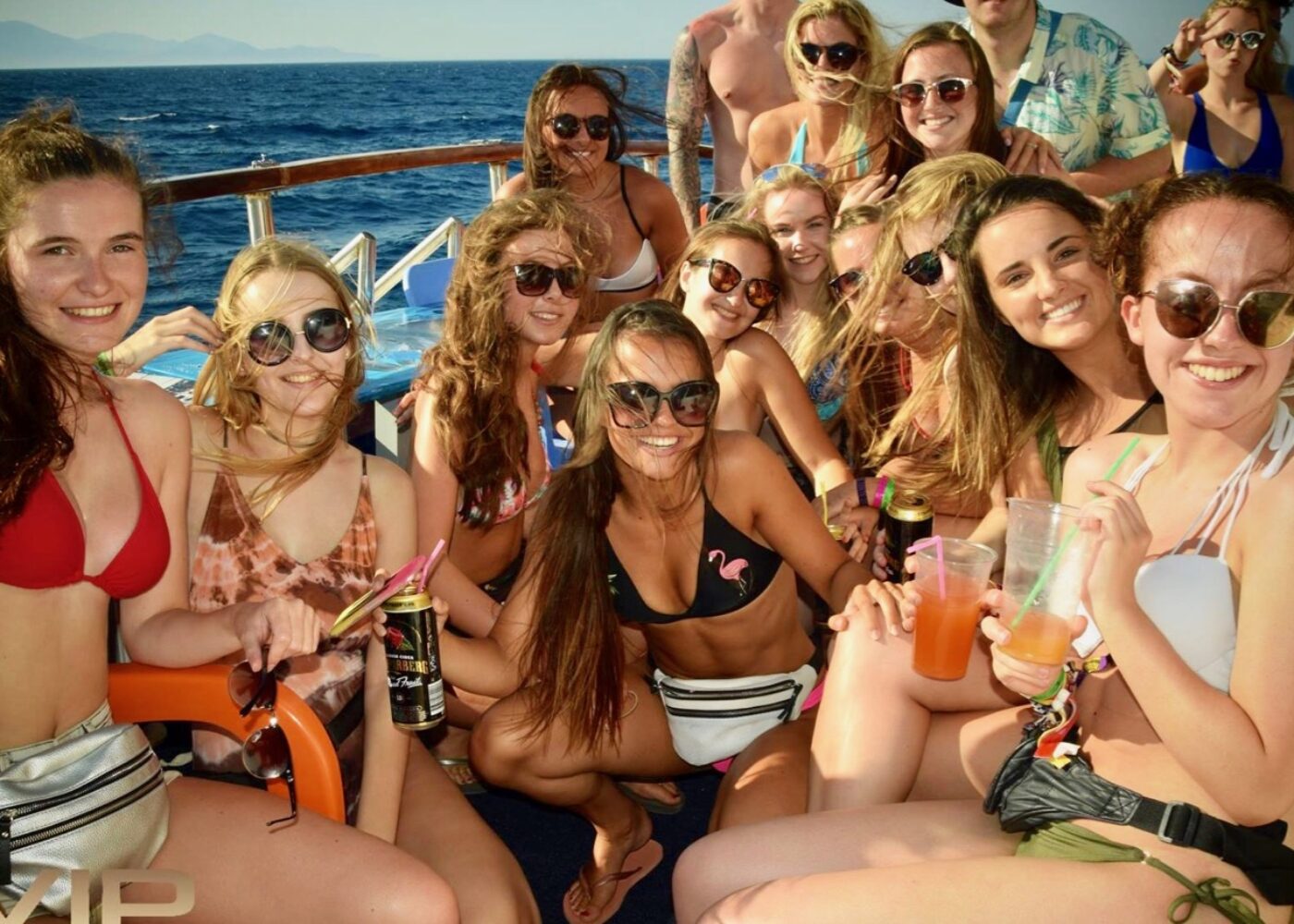 HD PHOTOGRAPHY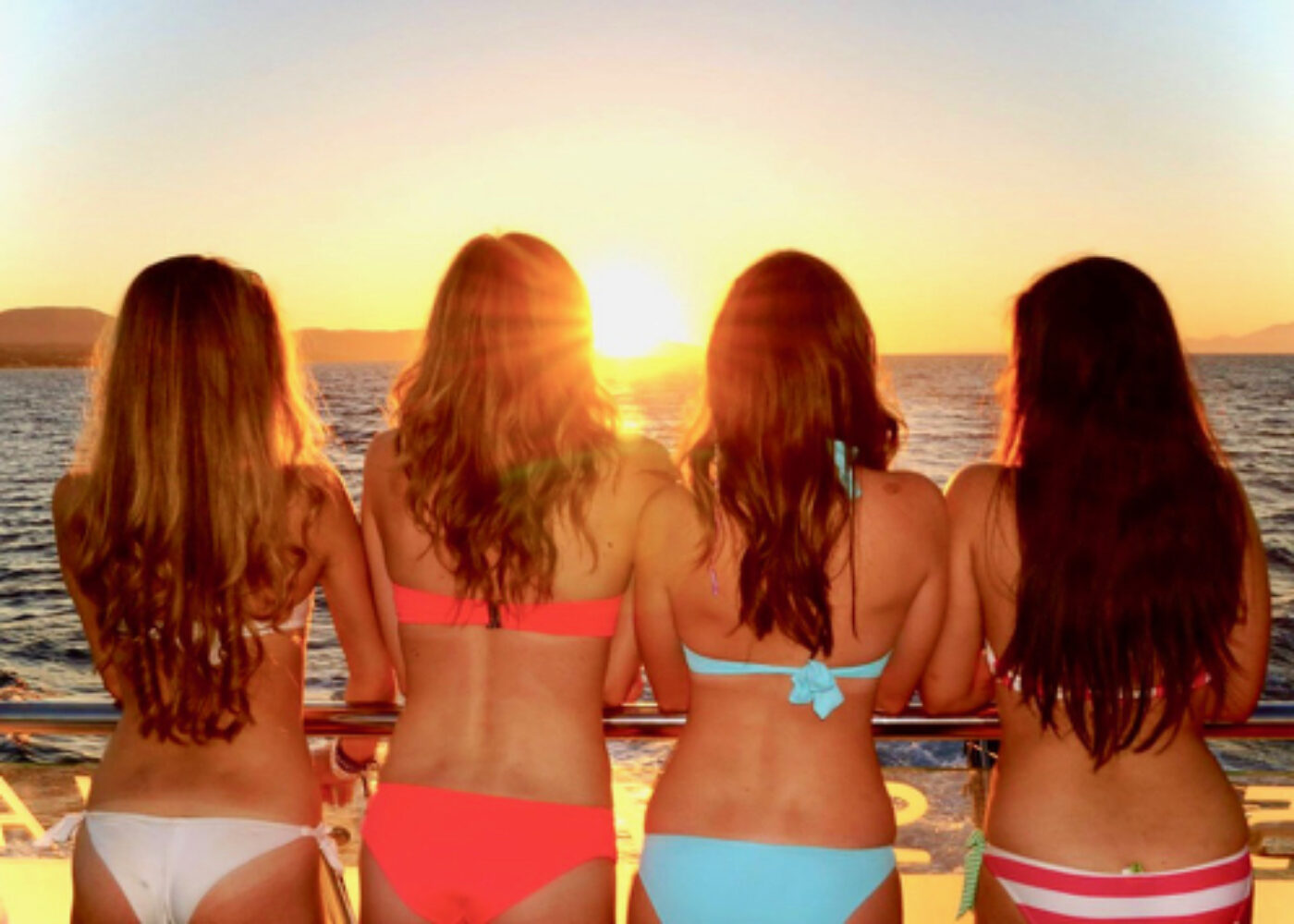 THE BEST EVENT IN ZANTE?
VVIP is the most requested event ticket in Zante with 8,000 people reserving their tickets online every Summer; we sail 5 times a week to cope with demand and we're ALWAYS fully booked, therefore reservation is essential.
Awarded 'Best Event in Zante' by the Naked Zante nightlife guide, there's no better option for a boat party in Zante, but don't take our word for it! The 5 star reviews we receive every week are another big reason why the VVIP Sunset Yacht Party is the most in-demand event ticket in Zante.
VVIP REVIEWS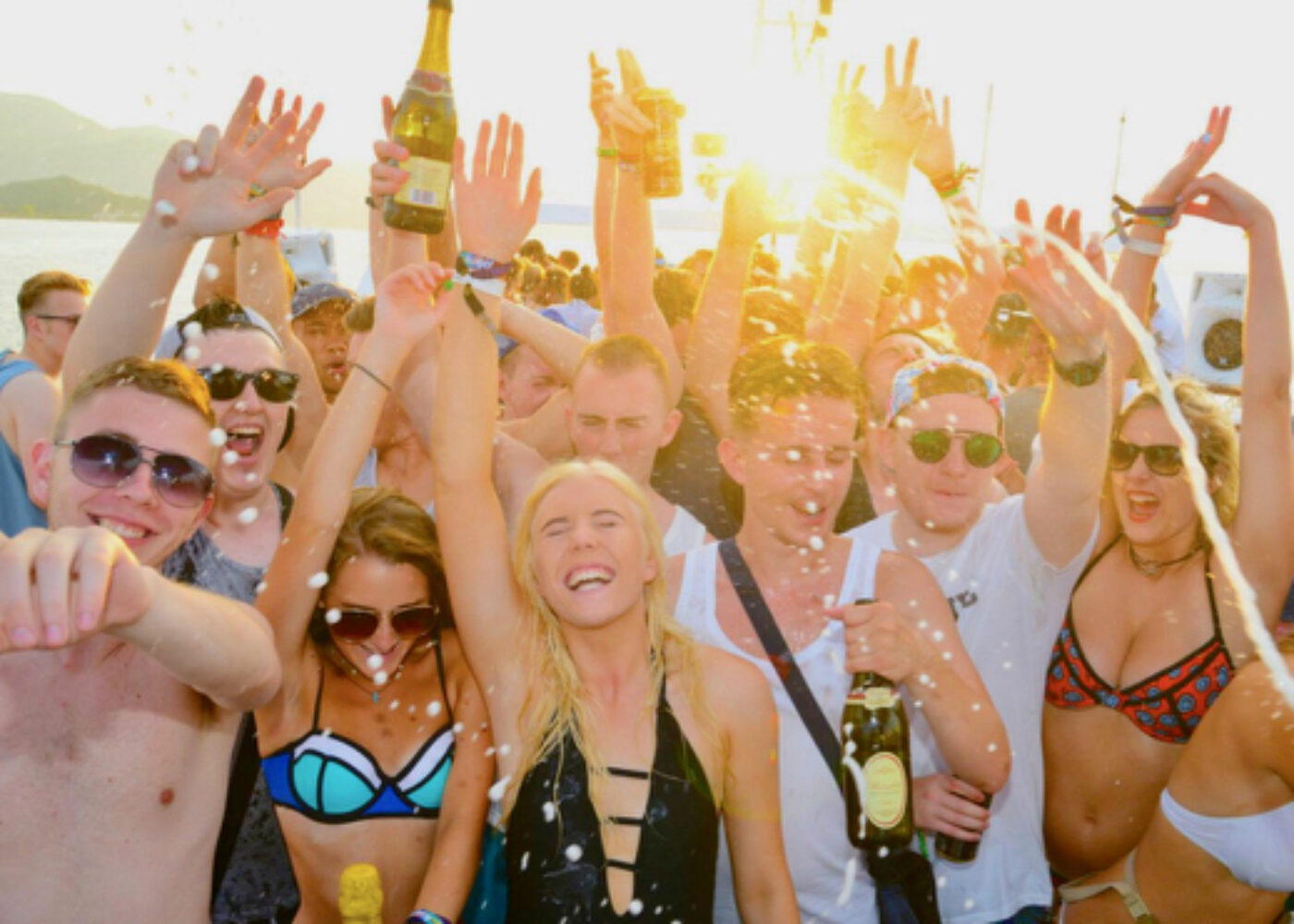 KEEPING IT REAL
Unfortunately, there's a few 'promotors' in Zante out for a quick buck who have no qualms about lying their asses off to take peoples money and we do feel the need to warn you about it.
Do your research is our strong advice when booking any event in Zante; if it sounds too good to be true then it always is. A golden rule when booking a boat party is to check out WHAT BOAT you will be going out to sea on! Our venue was designed and built FOR PARTYING, not for fishing or turtle spotting; this makes a HUGE difference. You can check it out from all angles on our video page and also get a taste of the absolute SCENES you can expect onboard VVIP, this is what a real boat party looks like.
VVIP Videos