VVIP SUNSET YACHT PARTY
Zante's #1 Boat Party Experience
Enjoy quality music, stunning scenery and a memorable party when you step onboard VVIP's floating nightclub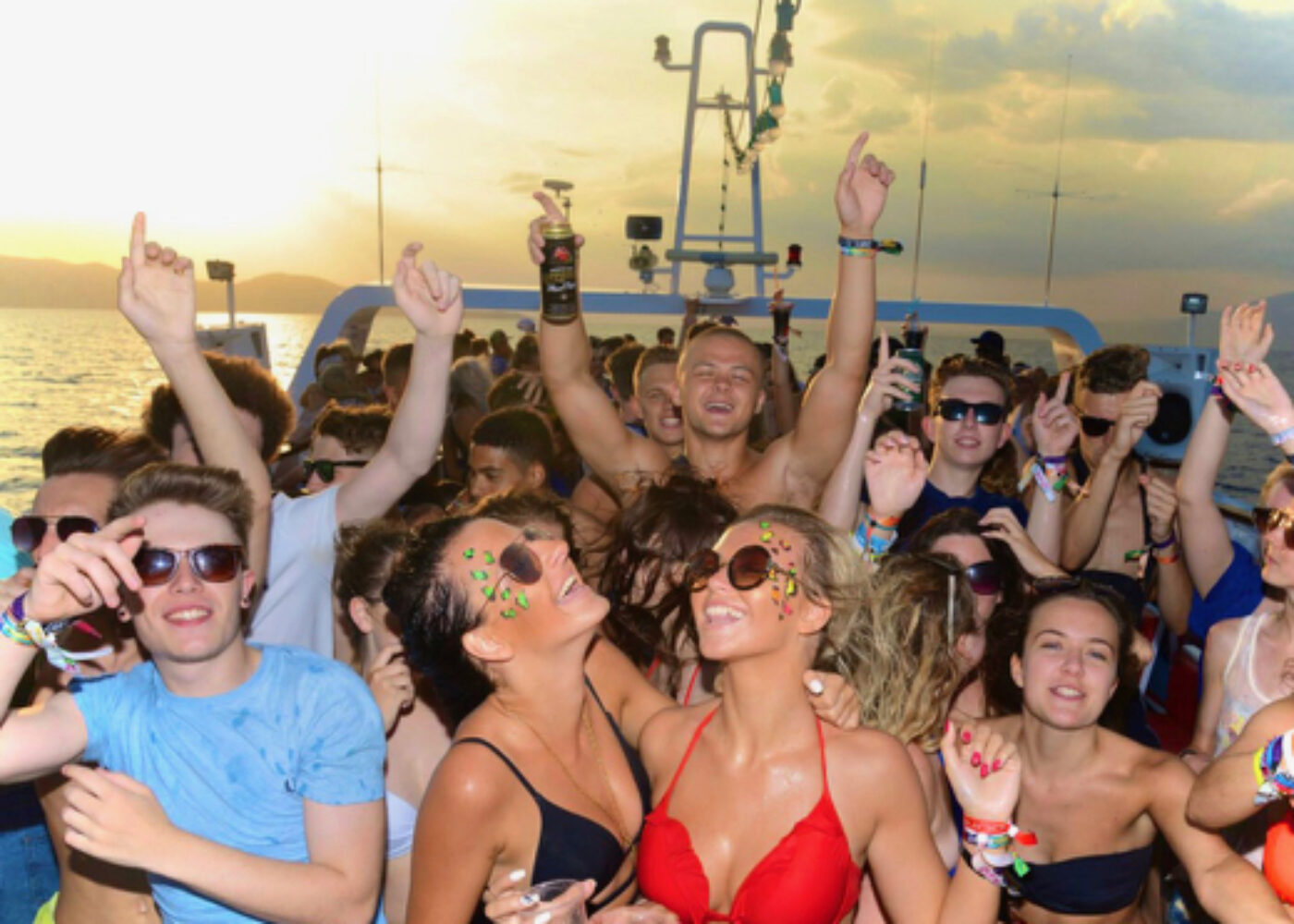 THE VENUE
A boat party is a Zante essential but it's important to understand…
Not all boats are created equal!
One big reason VVIP is the most requested boat party in Zante is because we have the best venue available.
Our Super Yacht 'Ikaros Palace' allows 300 people to party in style and comfort over 3 large decks – this is a boat you can actually dance onboard!
With VIP tables, 3 bars, 2 dance-floors and a huge sound system our amazing venue is why VVIP is widely regarded as the best boat party in Europe.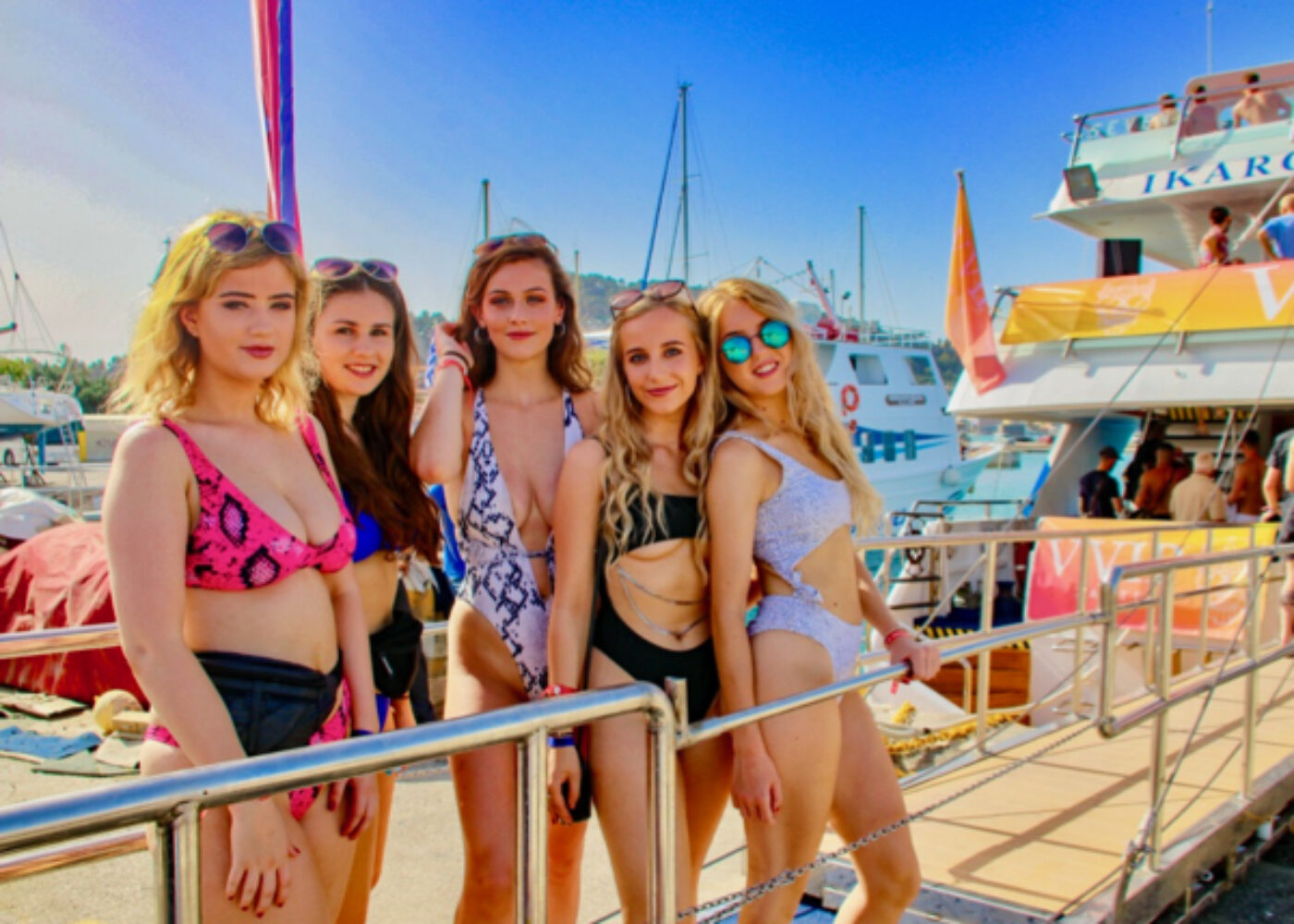 THE EVENT
Experience a 4 hour cruise around the Zante coast with a visit to a private cove for a swim stop, champagne spray beach party and a beautiful sunset that will live long in the memory.
Onboard VVIP enjoy quality music courtesy of our resident DJ's, MC & Saxophonist while our crew kick the party off with champagne bubbly blasters & premium vodka cannons.
VVIP Yacht Party has been operating successfully for 8 seasons in Zante with the same experienced team in charge and our mission is to show you the best night of your holiday in Zante – look forward to it!
250 + Sailings since 2013
60,000 Happy Customers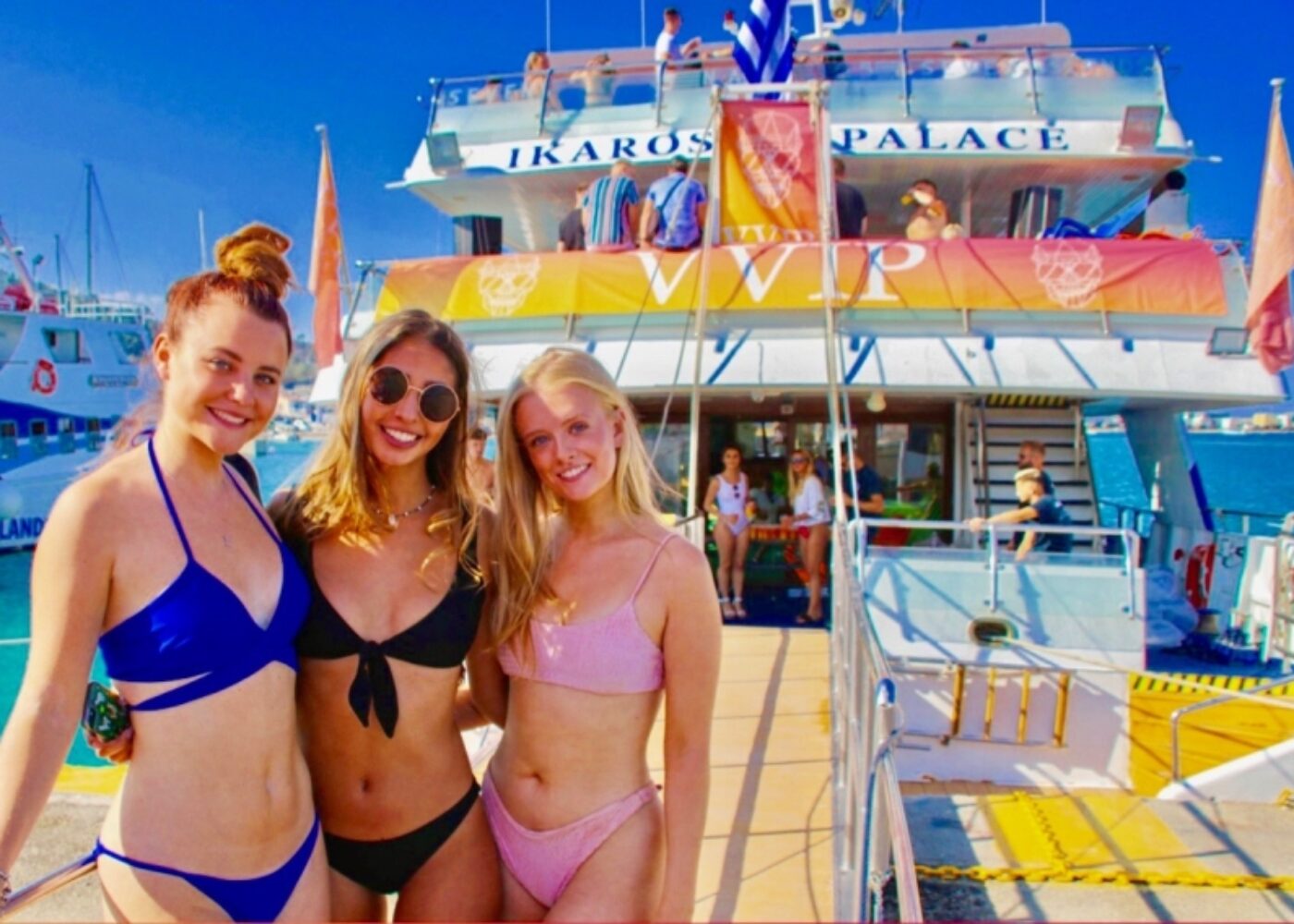 HOSTED ON IKAROS PALACE
VVIP is Hosted on the Best Venue Available for a Boat Party in Zante
Party in Style & Comfort on a Triple-Deck Super Yacht
Over 250 Events & 60,000 Happy Customers since 2013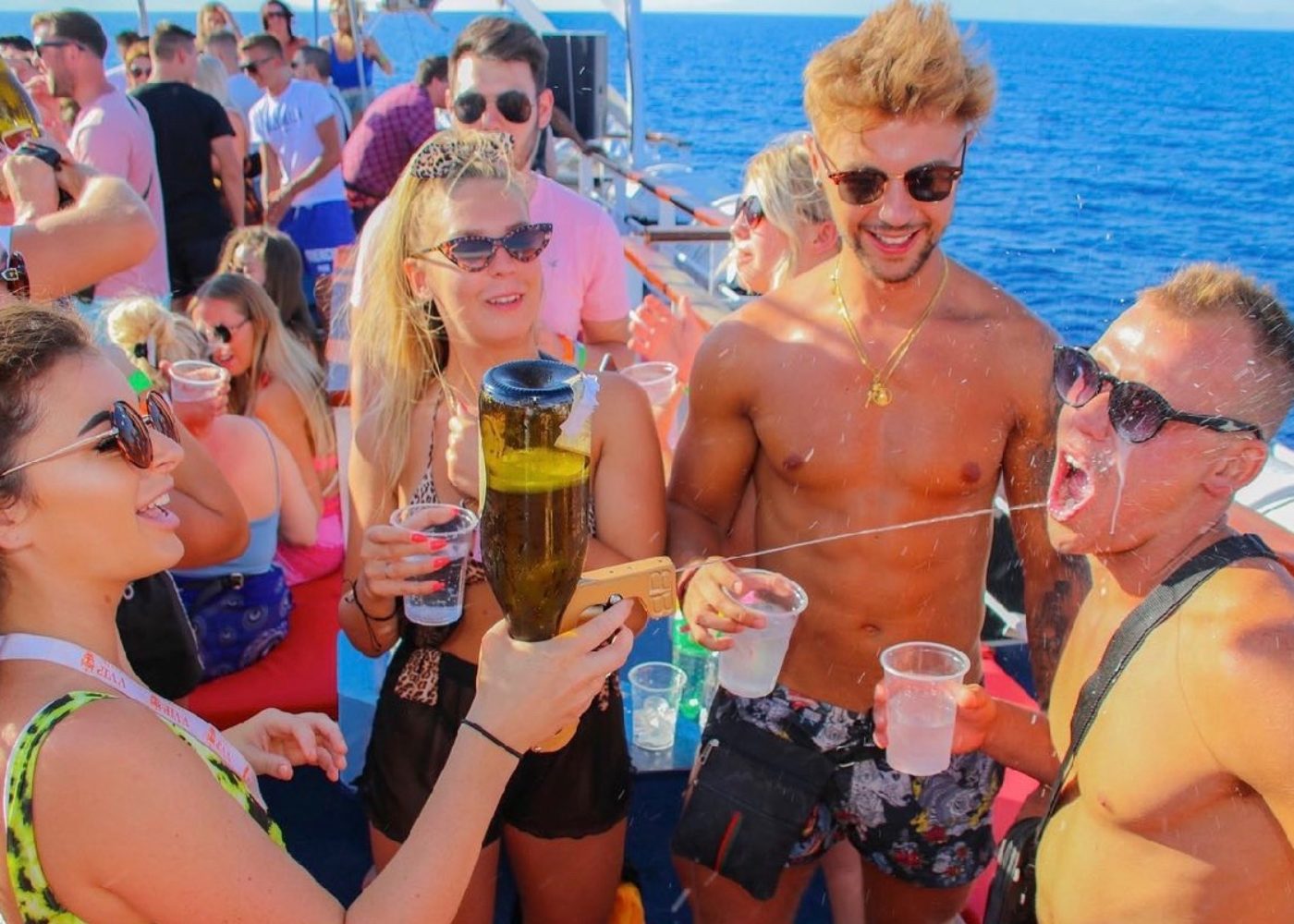 CHAMPAGNE RECEPTION
Start the evening with a drop of fizz or a premium vodka cocktail if you prefer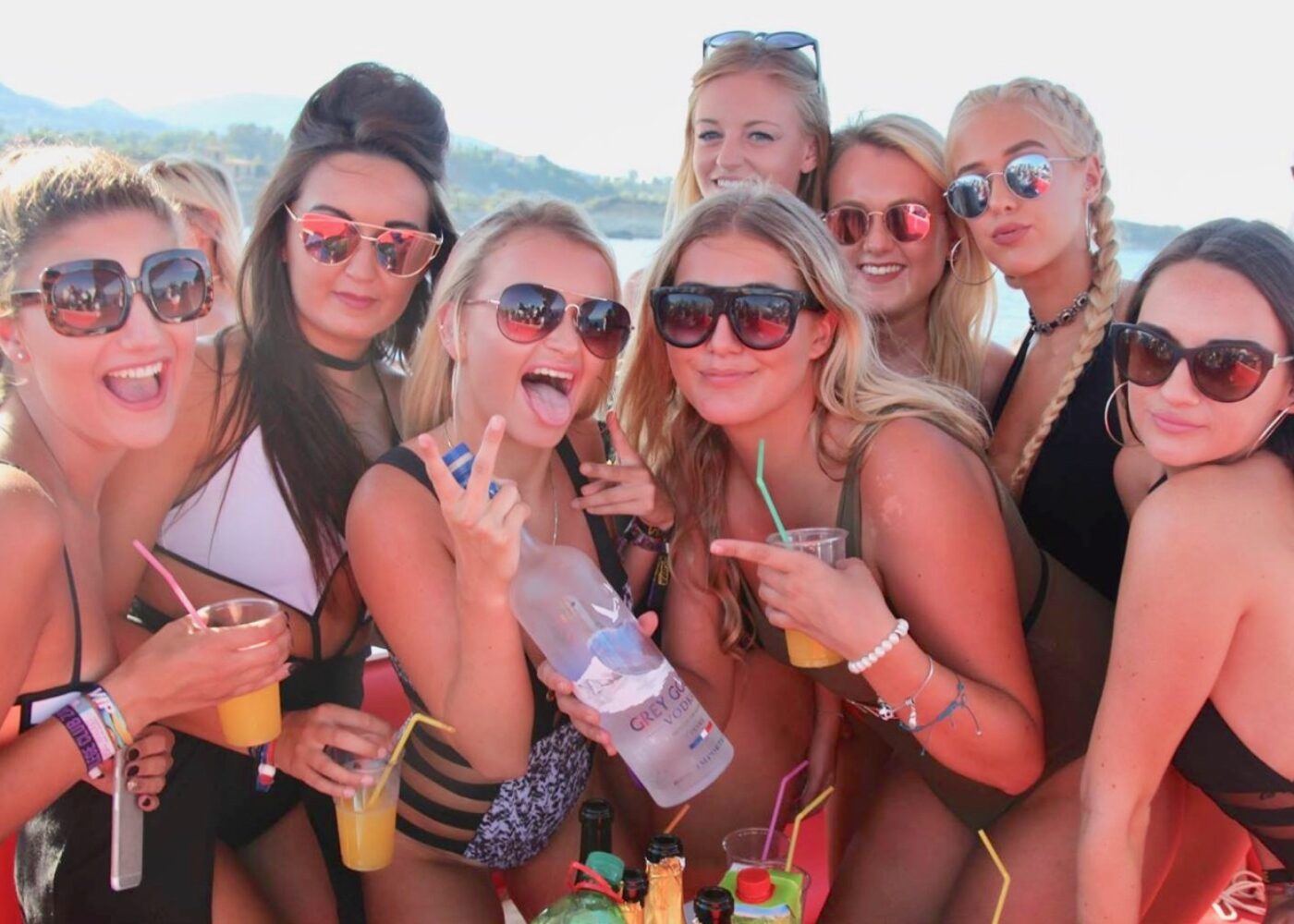 VIP TABLES
16 VIP Tables & Booths available on the Top Deck
Included with our Platinum Package
+ Customisable Drinks Package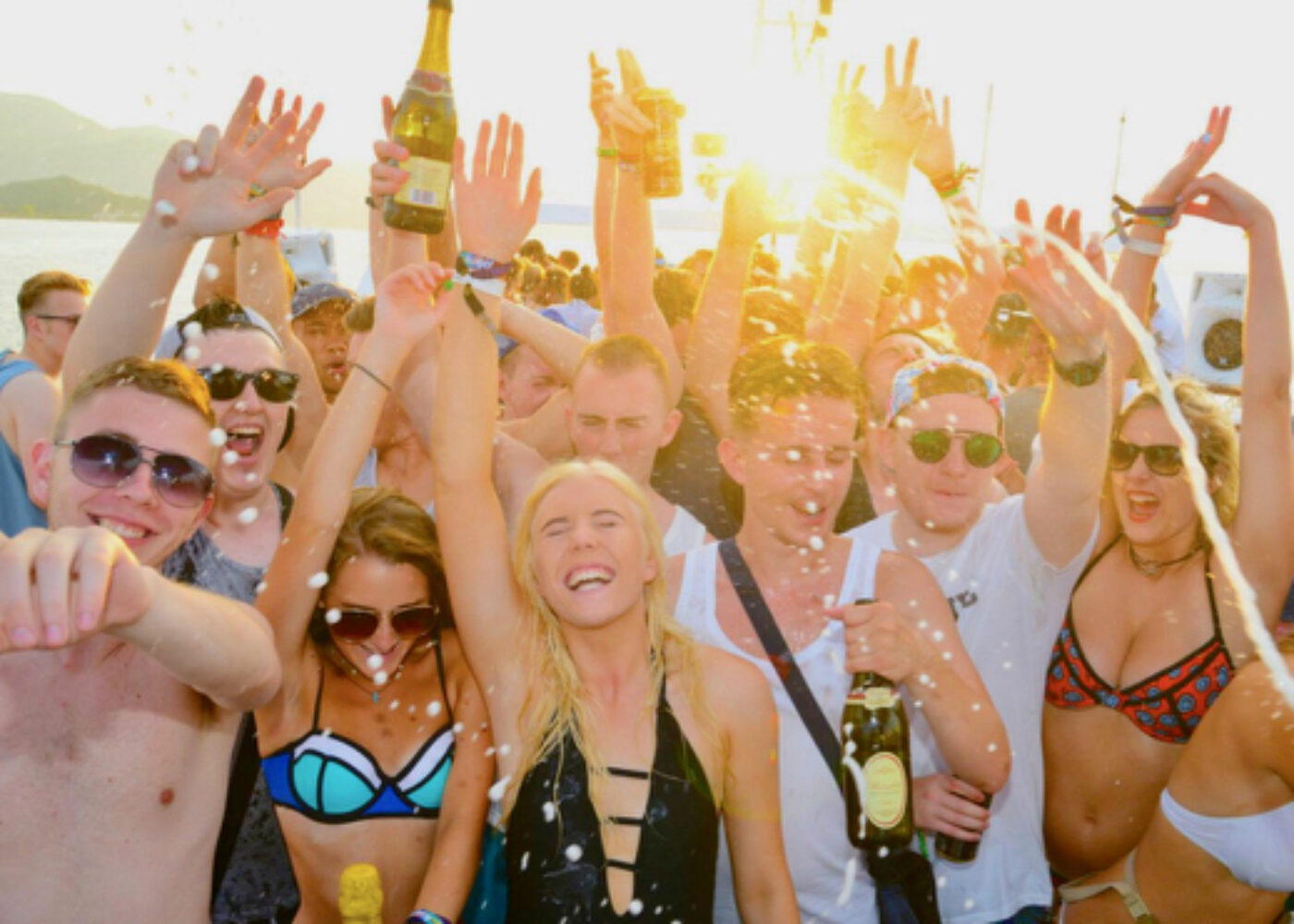 SUNSET CRUISE
Enjoy Stunning Scenery and a Sunset to Remember
4 Hour Sunset Cruise around the Zante Coast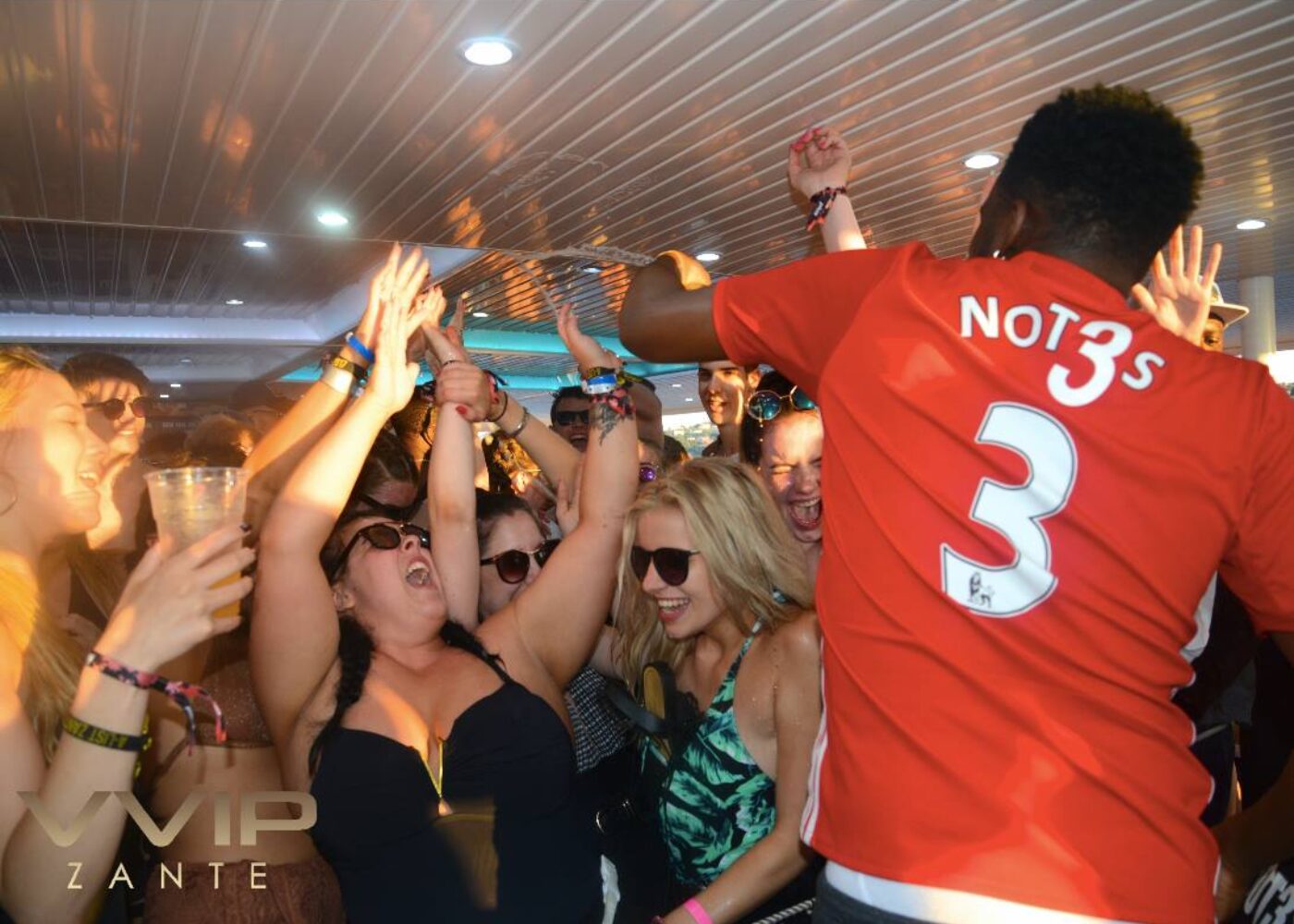 QUALITY MUSIC
This a Music Event. No Games are Played!
Live music, MC's and the very best DJ's are a VVIP brand standard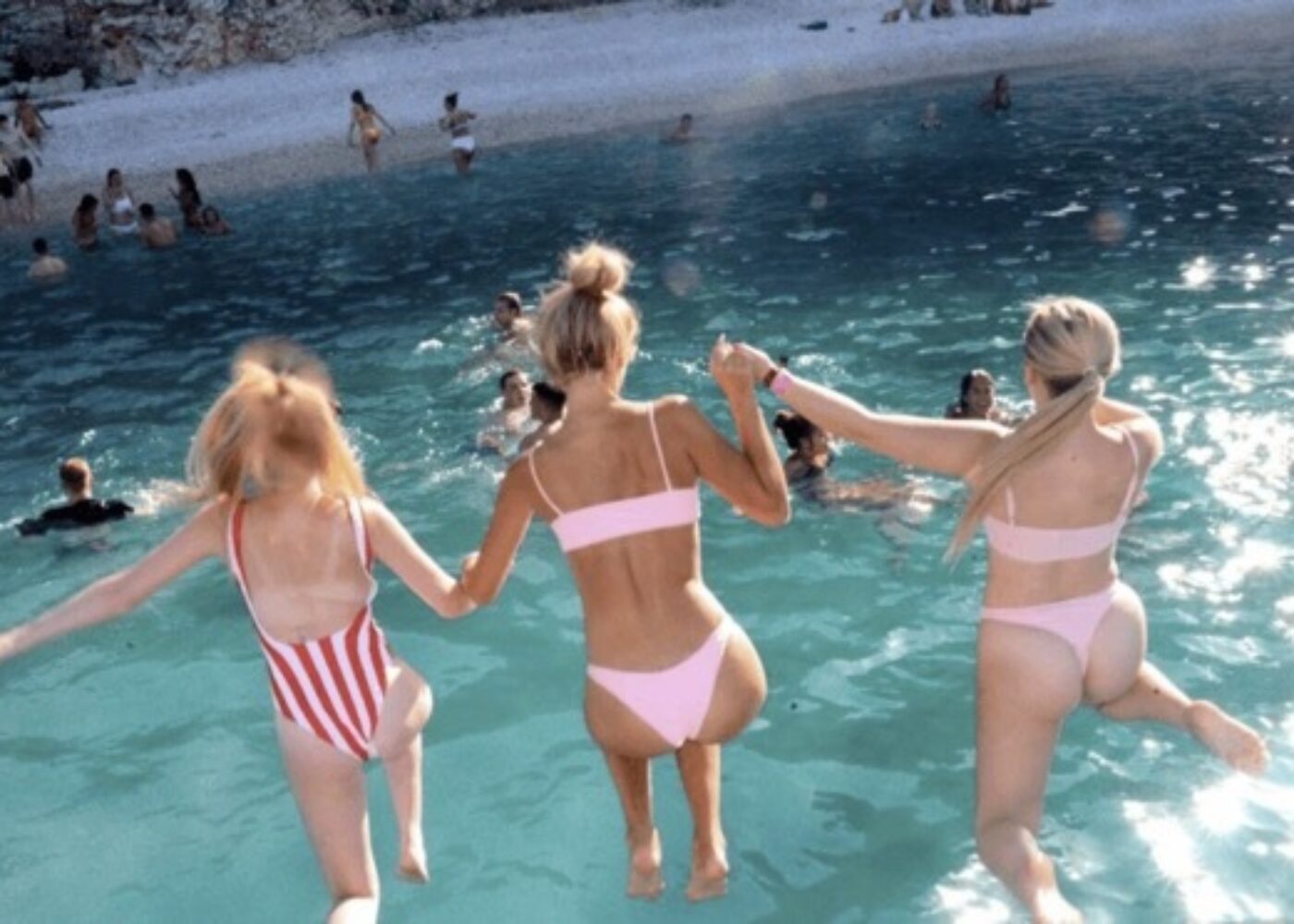 PRIVATE BEACH PARTY
Cool off at Peglaki Beach
Only accessible by Sea
Champagne Spray Beach Party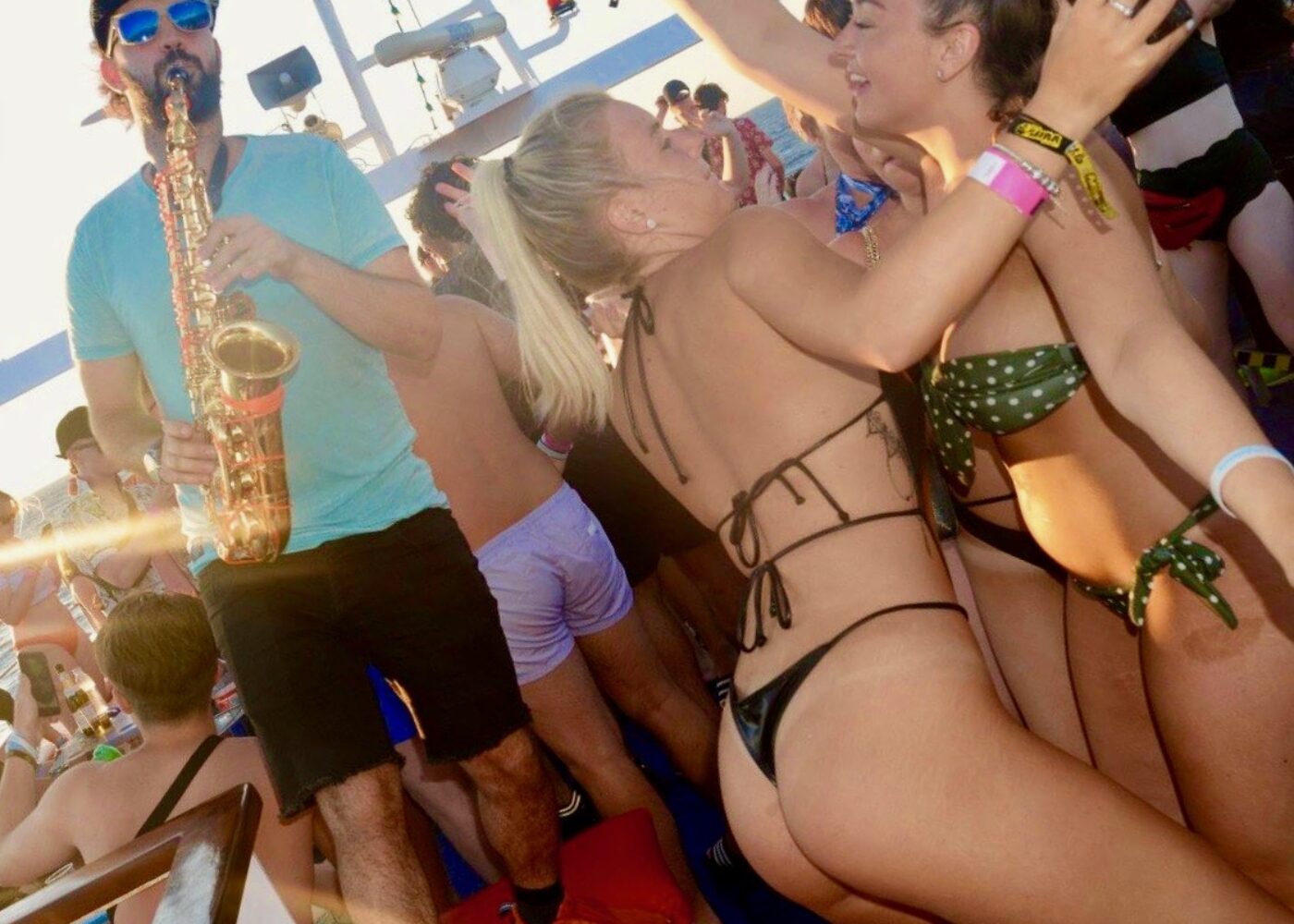 LIVE SAXOPHONE
It doesn't get much better than drinking Ciroc on a yacht at Sunset while being serenaded by our resident saxaphonist.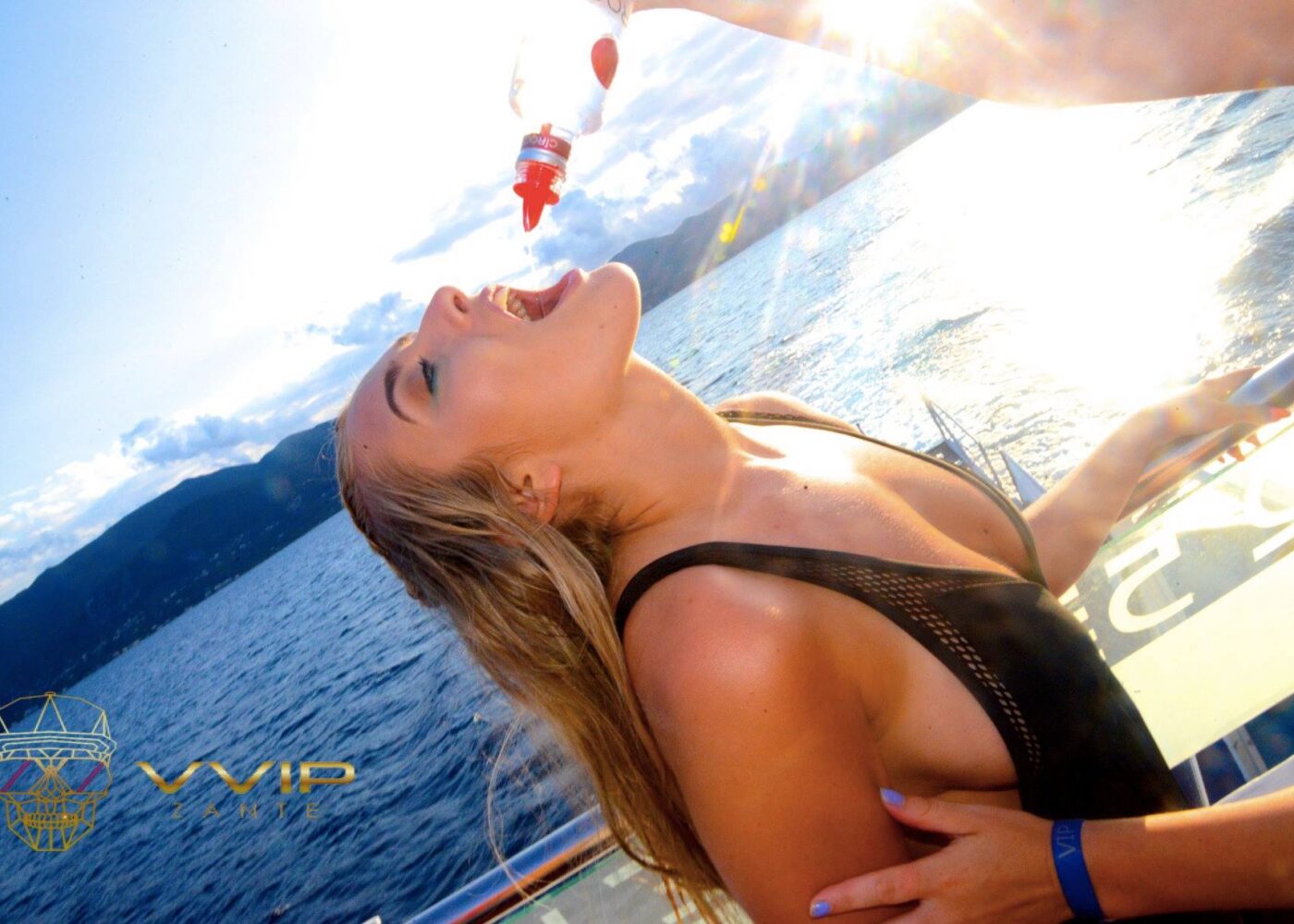 SHOTS FIRED
The VVIP crew get the party started with Ciroc shots, Rum Guns & Champagne Bubbly Blasters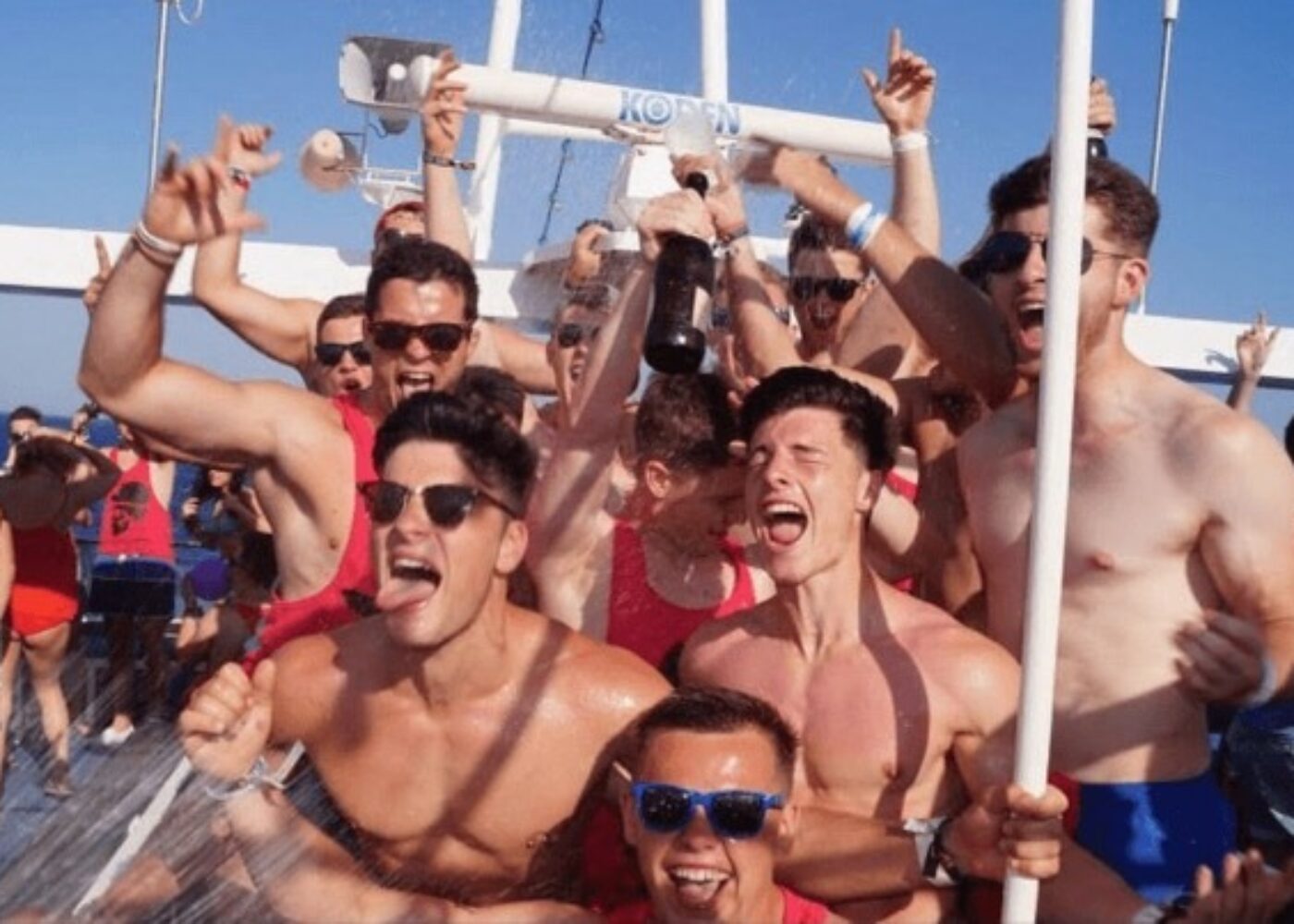 CHAMPAGNE SHOWERS
It has been known for a few bottles to get popped!
Just don't spray the security…or the DJ Decks…or the Captain!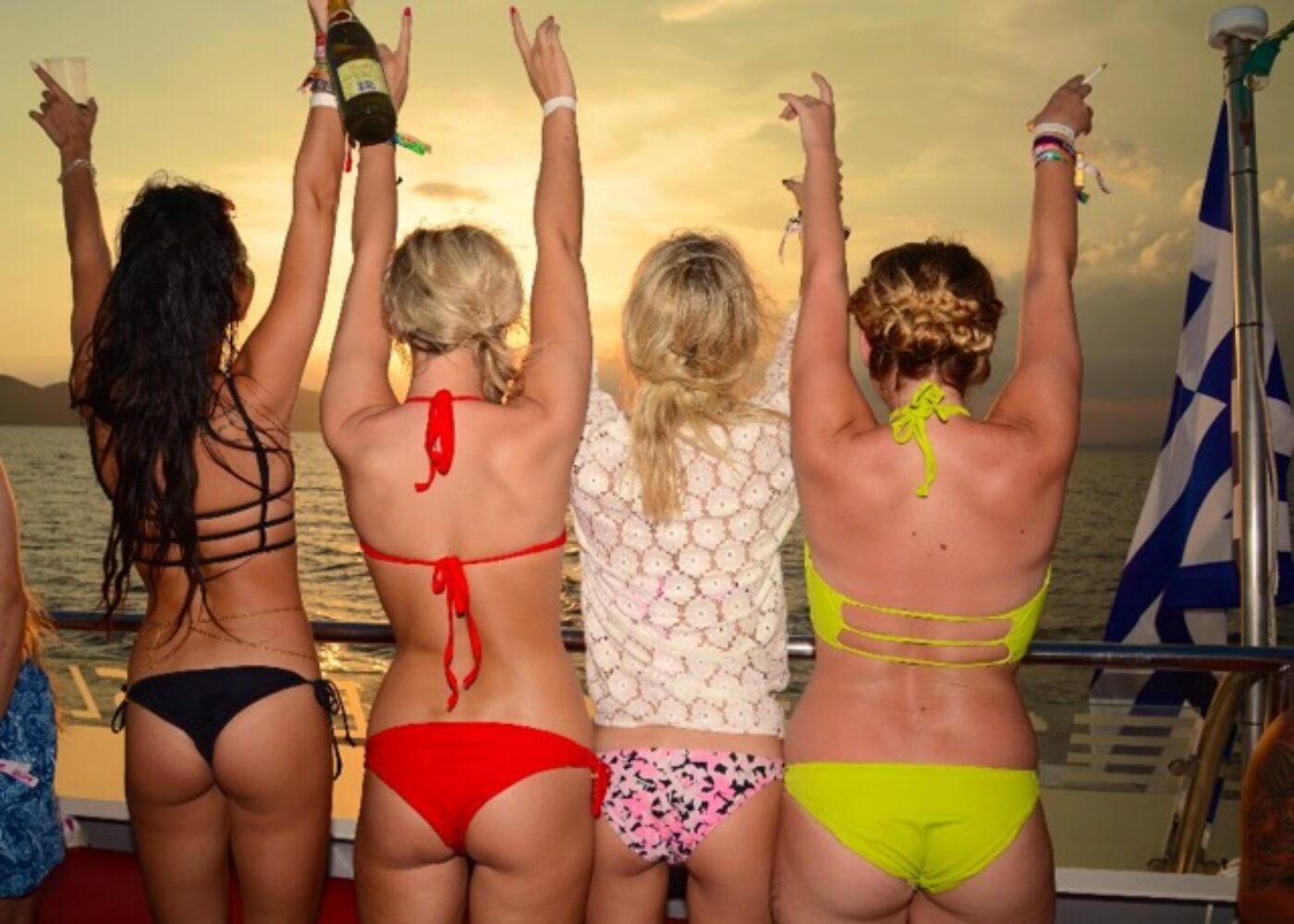 STUNNING SCENERY
Your evening onboard the VVIP Yacht Party will be the best memory of your Zante holiday, it's absolutely stunning out there!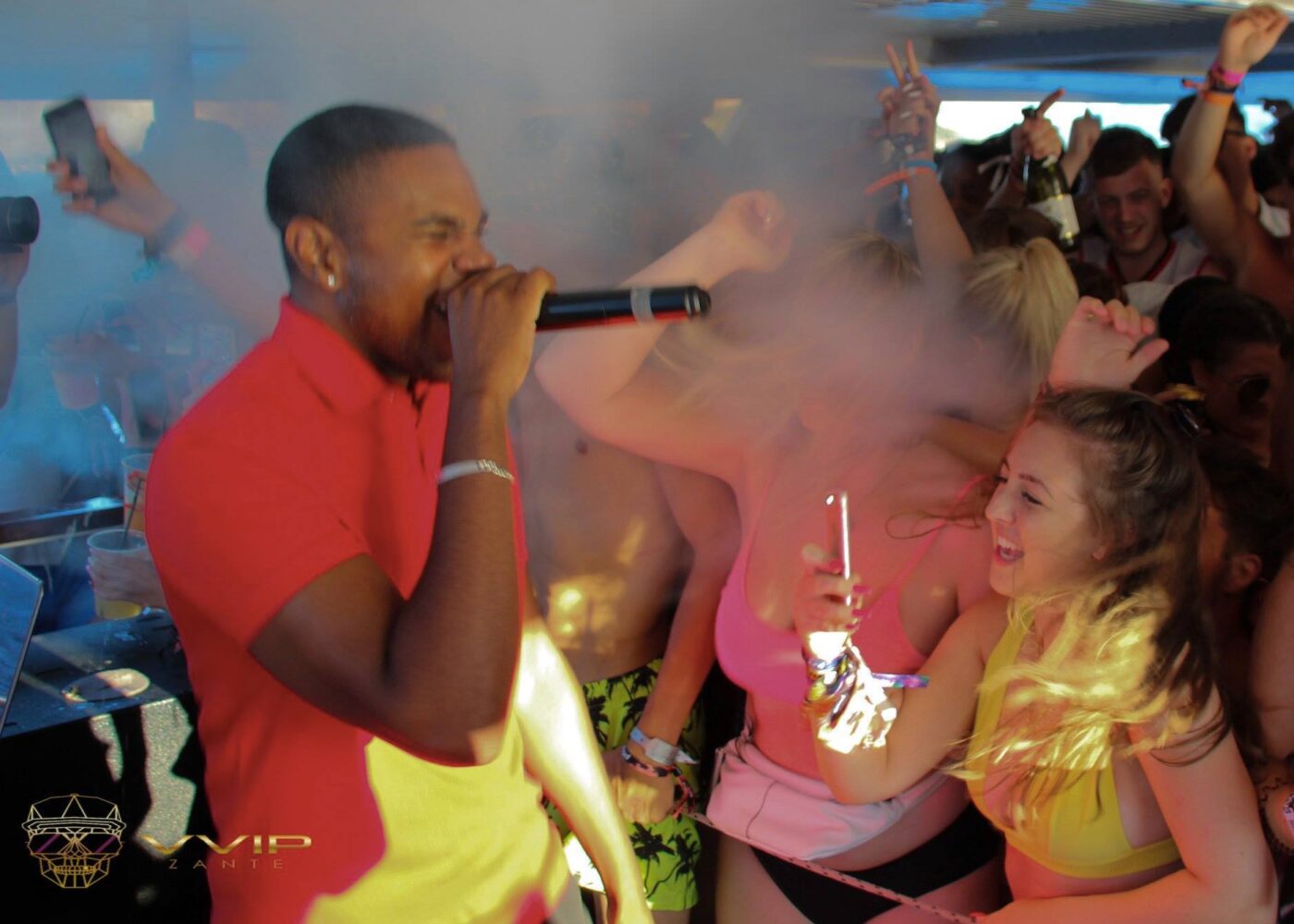 SPECIAL GUESTS
You never know who's going to turn up!
Famous faces and superstar DJ's always jump onboard VVIP if they're on the island, check out our Hall of Fame.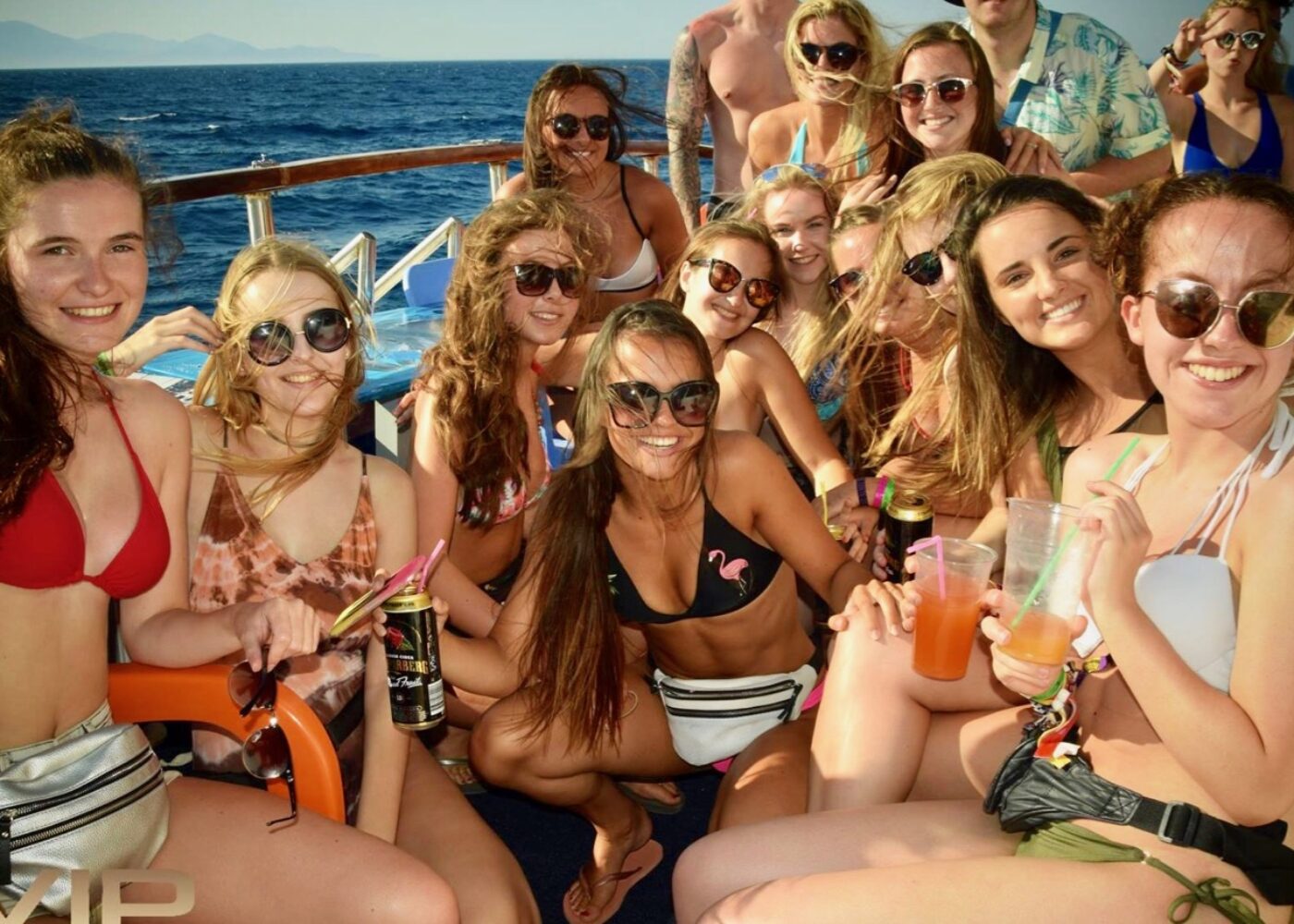 HD PHOTOGRAPHY
Our onboard media team will capture all the best moments of the evening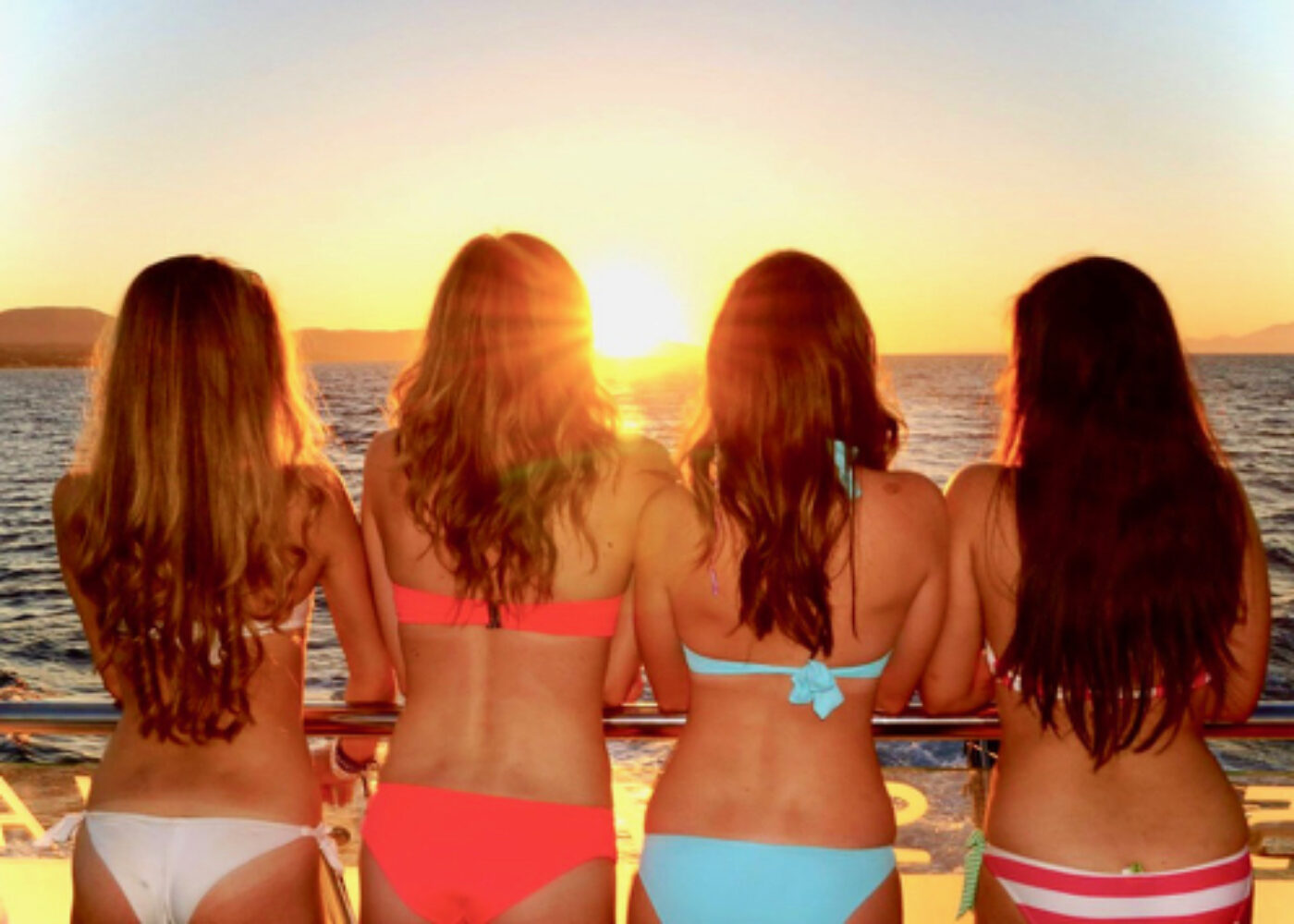 THE BEST EVENT IN ZANTE?
VVIP is the most requested event ticket in Zante with 8,000 people reserving their tickets online every Summer, we sail 5 times a week to cope with demand and we're ALWAYS fully booked, therefore reservation is essential.
Awarded 'Best Event in Zante' by the Naked Zante nightlife guide, there's no better option for a boat party in Zante, but don't take our word for it! The 5 star reviews we receive every week are another big reason why the VVIP Sunset Yacht Party is the most in-demand event ticket in Zante.
VVIP REVIEWS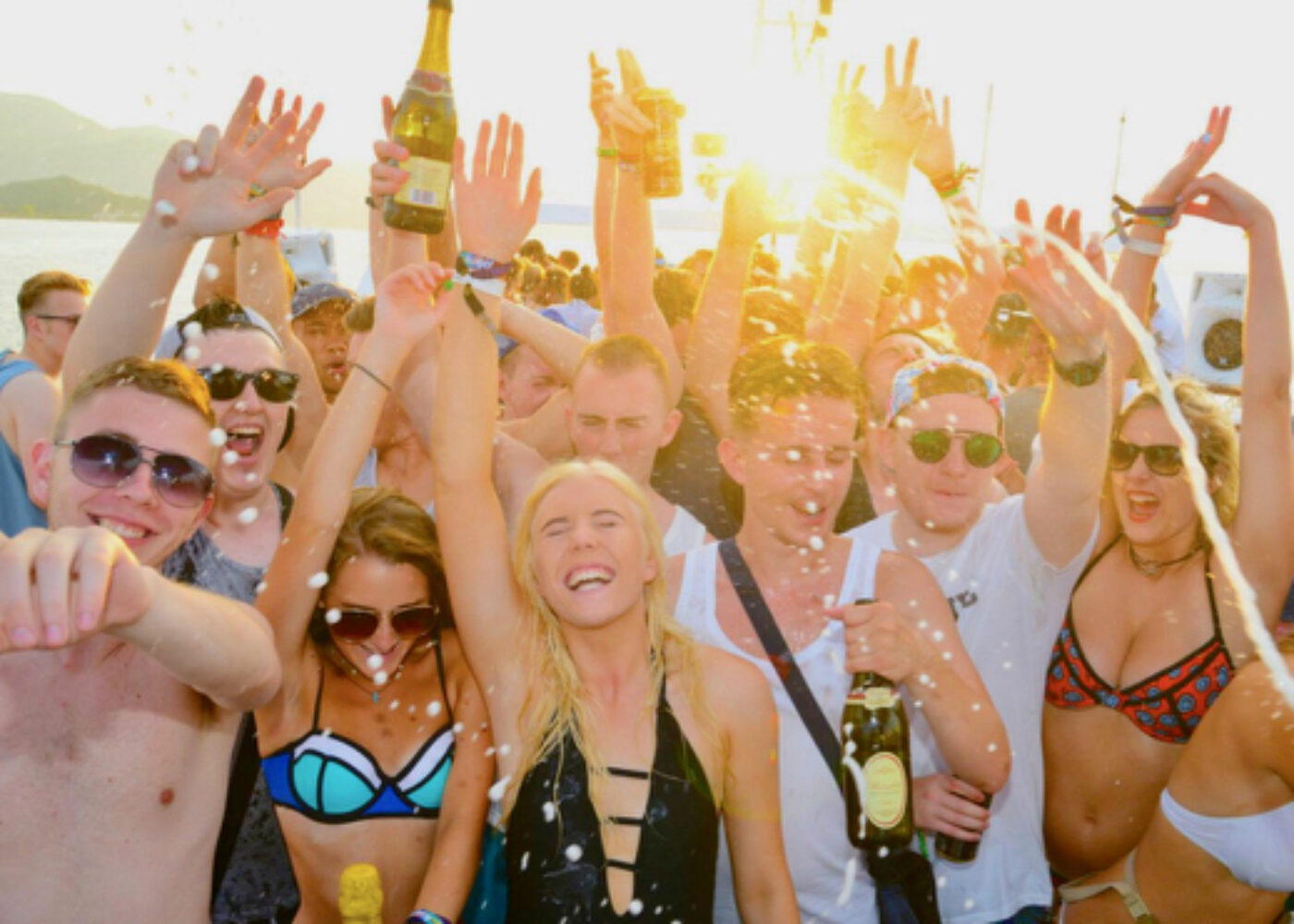 Zante Event Packages 2021
Over 5000 people booked Zante's #1 selling events package in 2019 – A-List Zante. Saving you over £60 on the resort price of the most popular events in Zante it's easy to see why.
A-List gives you the best DJ Line-up in Zante and the biggest crowds with world-class events hosted at the islands premier venues.
Last Summer you could have enjoyed the Nathan Dawe Tour with Special guest Aitch on Friday night, VVIP Yacht Party with P Money on Saturday followed by Camlephat playing The White Party on Sunday topped off by the very messy Zante Paint Party.
All A-List Event packages include our Zante 2021 discount wristband and you can snap it all up for £99 if you get in early which is a major bargain. Follow the link below for details.
Event Packages