VVIP SUNSET YACHT PARTY
Zante's #1 Boat Party Experience
Enjoy quality music & stunning scenery when you step onboard VVIP's floating nightclub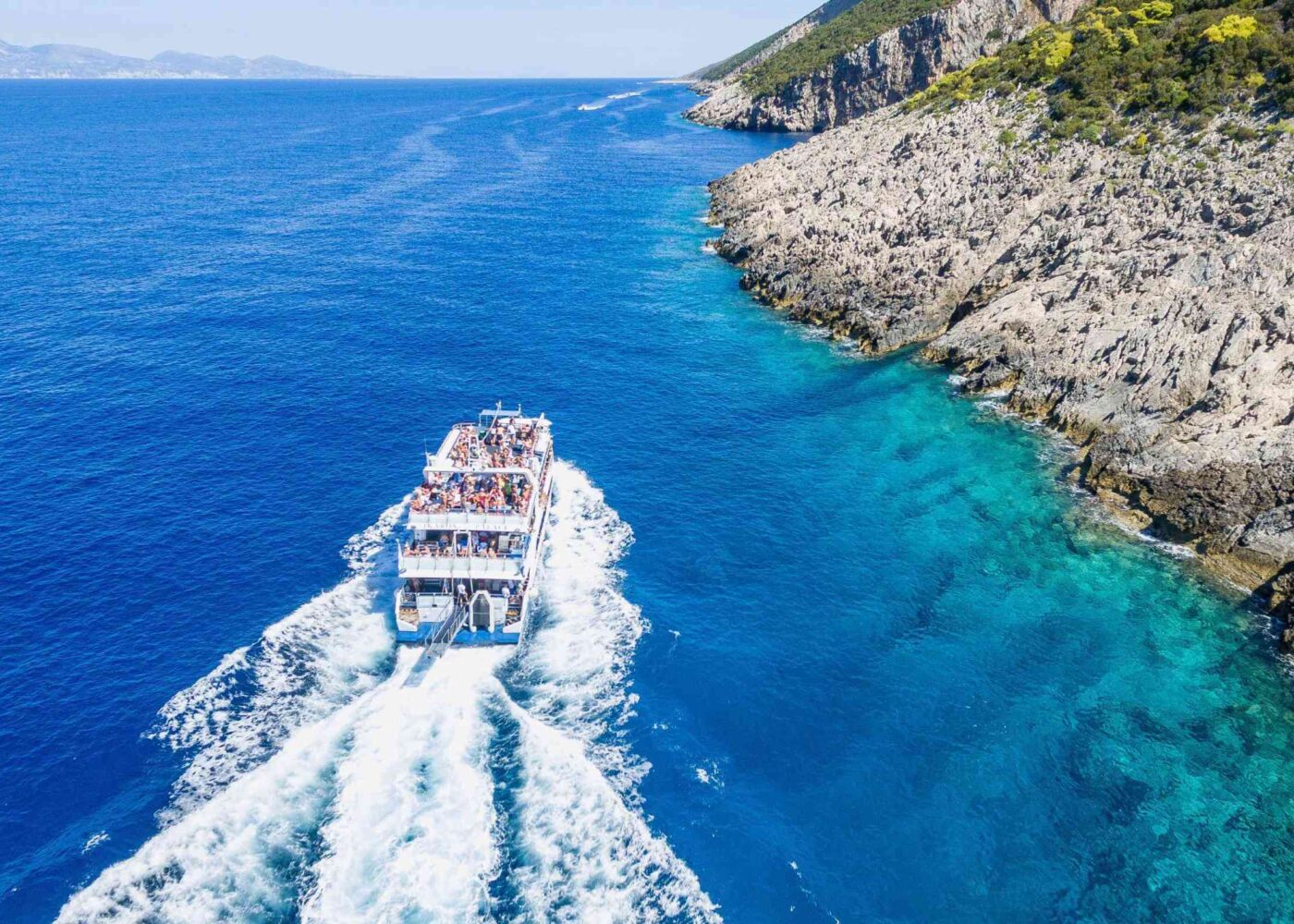 THE VENUE
Cruising around the Zante coastline is a holiday essential but it's important to understand…
Not all boats are created equal!
One big reason VVIP is the #1 choice in Zante is because we have the best venue.
Our Super Yacht 'Ikaros Palace' allows 300 people to party in style over 3 large decks.
With VIP tables, 3 bars, 2 dance-floors and a huge sound system our amazing venue is why VVIP is the boat you don't want to miss in Zante.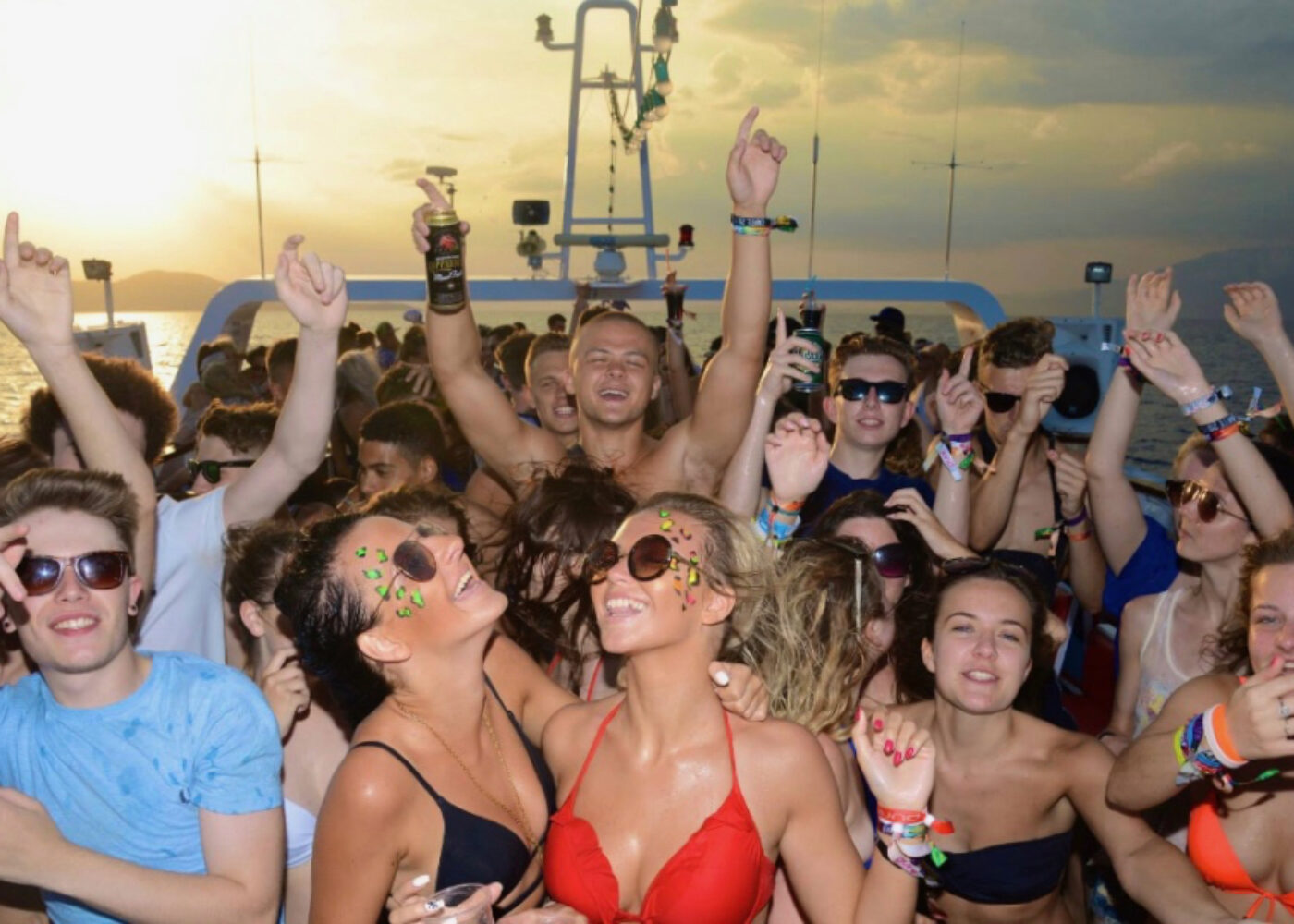 THE EVENT
Experience a 4 hour Sunset cruise soaking up beautiful scenery.
Enjoy quality music, premium alcohol and a beautiful sunset that will live long in the memory.
Practice makes perfect. VVIP have been operating successfully for 10 years in Zante with the same experienced team in charge.
Check out our legacy of amazing party's via our reviews and video pages –  then get booked onboard, Summer 2023 is going to be ridiculously busy!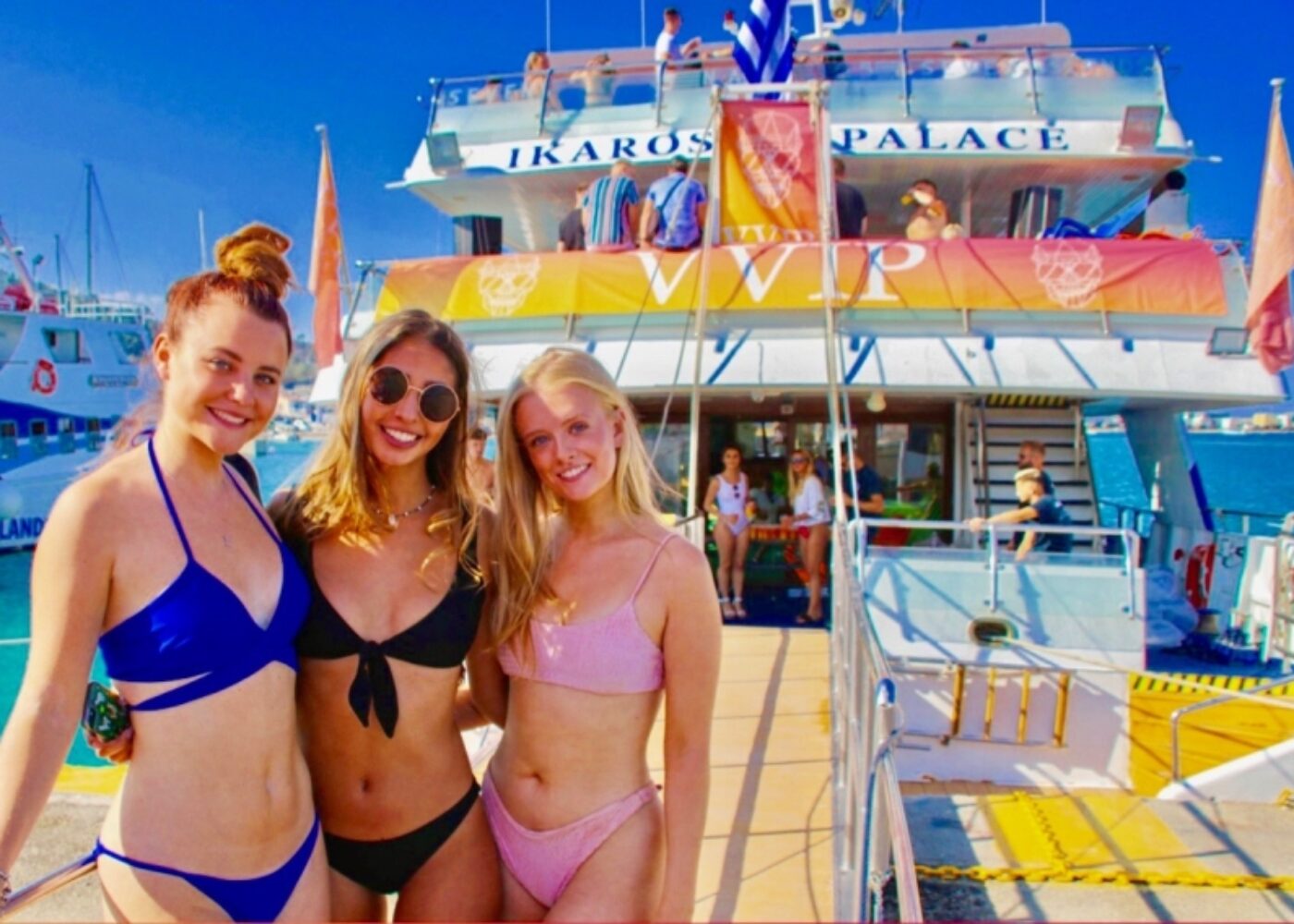 HOSTED ON IKAROS PALACE
The Best Venue in Zante
Party in Style on a Triple-Deck Super Yacht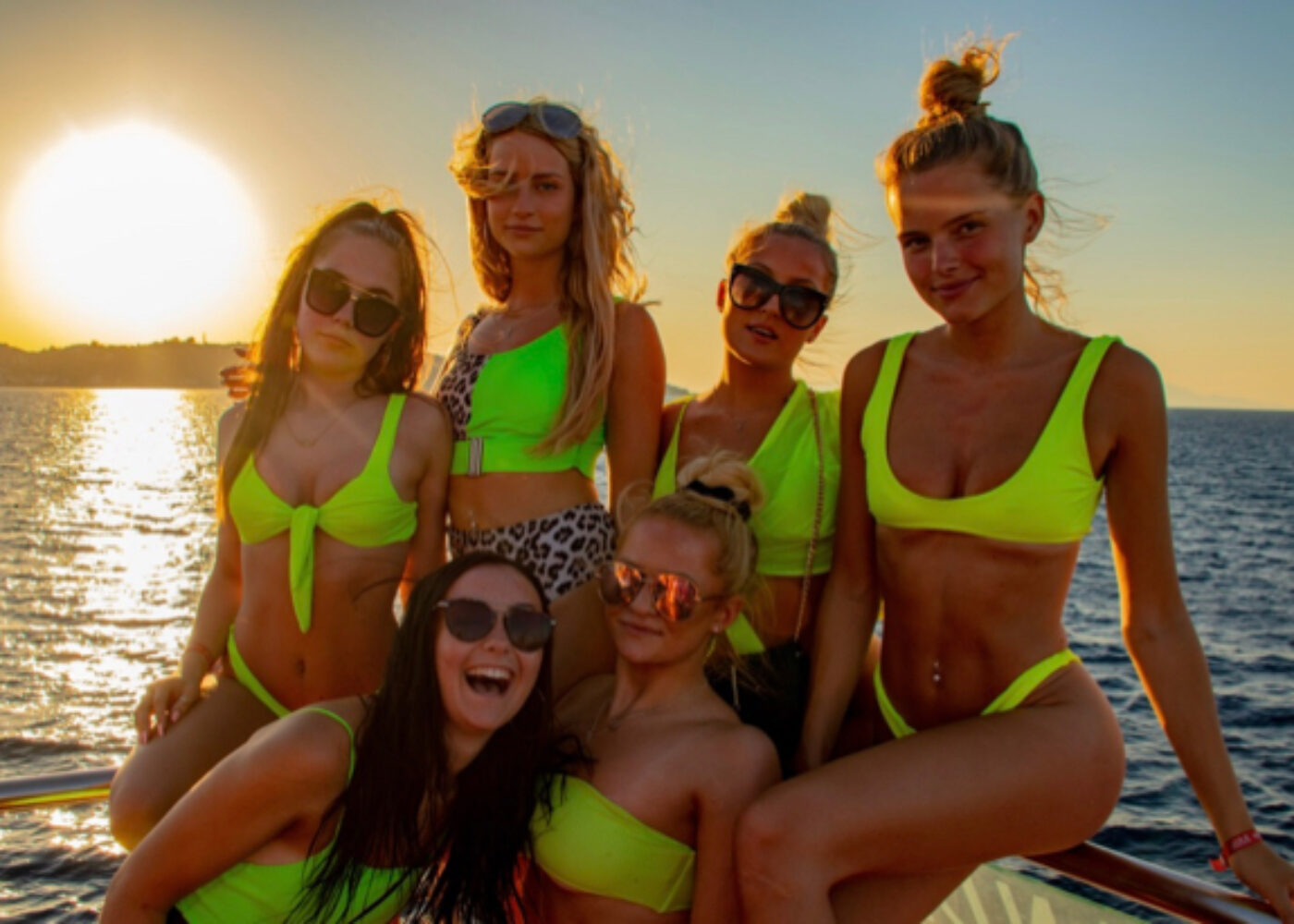 SUNSET CRUISE
Zante's Original Sunset Cruise
4 Hours of Stunning Scenery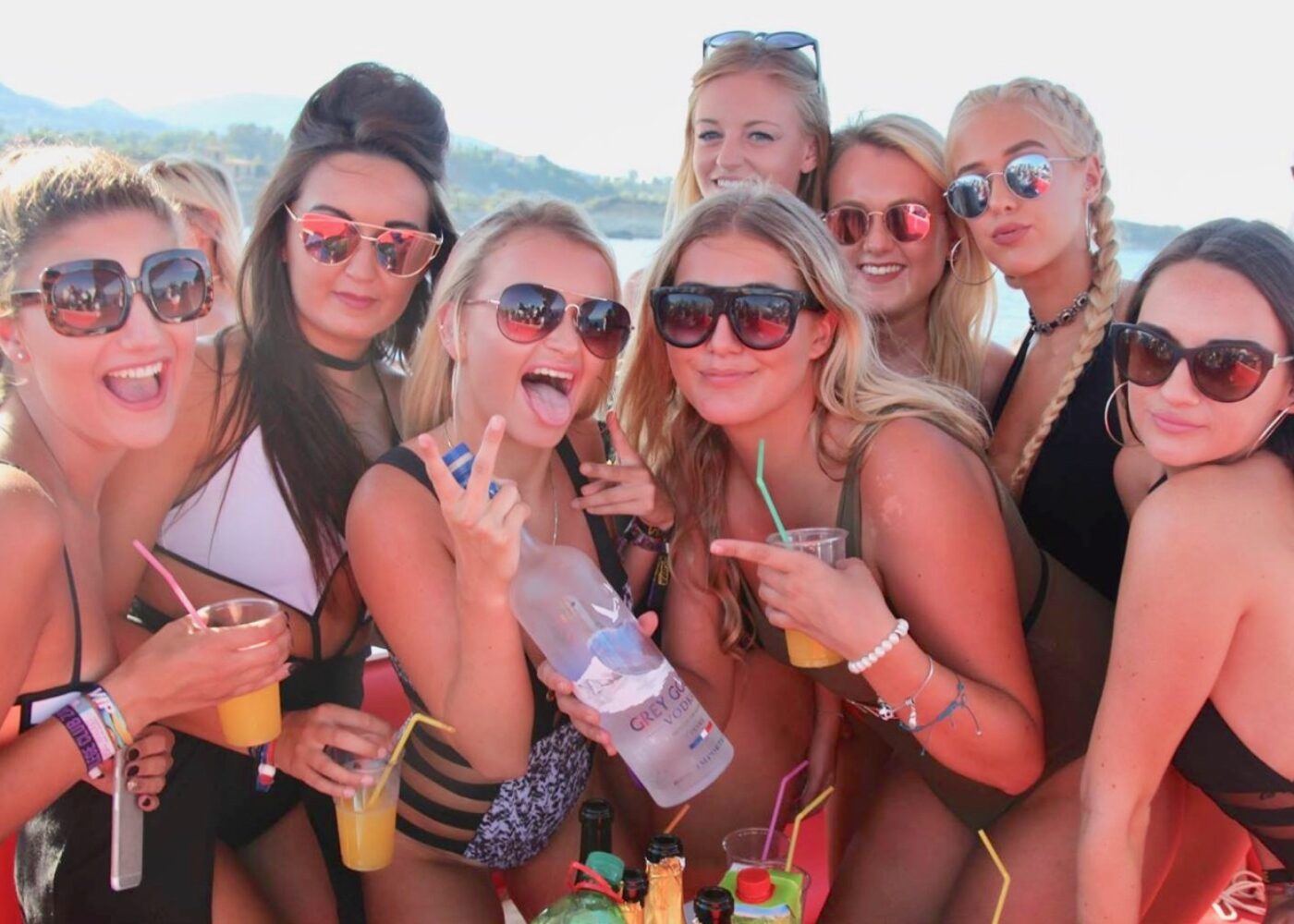 VIP TABLES
VIP Tables available on the Top Deck
Included with Platinum Package
Customisable Drink Packages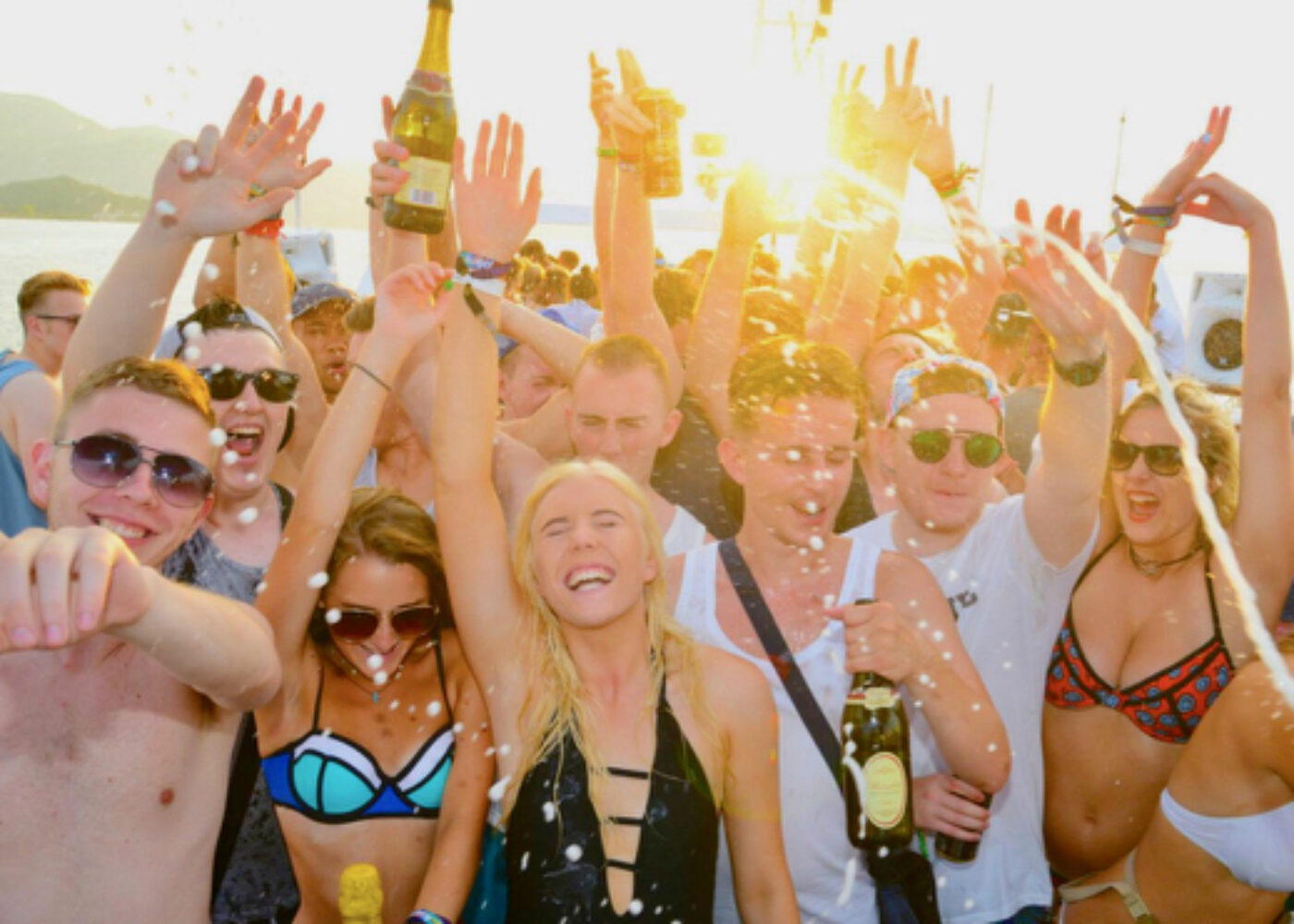 NO GAMES PLAYED
Not your average Zante booze cruise
This is a Music Focused Event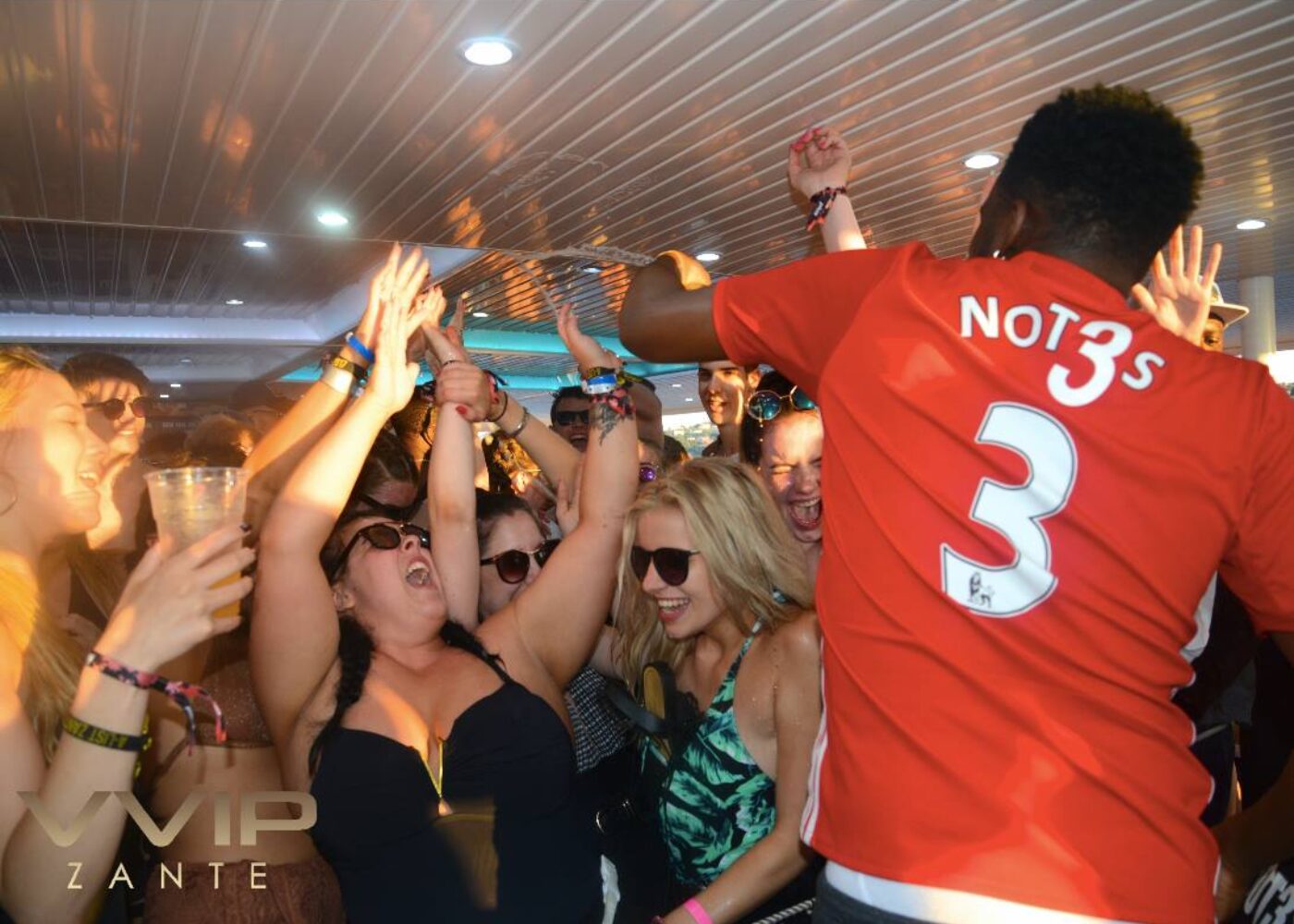 QUALITY MUSIC
The best Zante DJ's are a VVIP brand standard
State of the Art Outdoor Sound System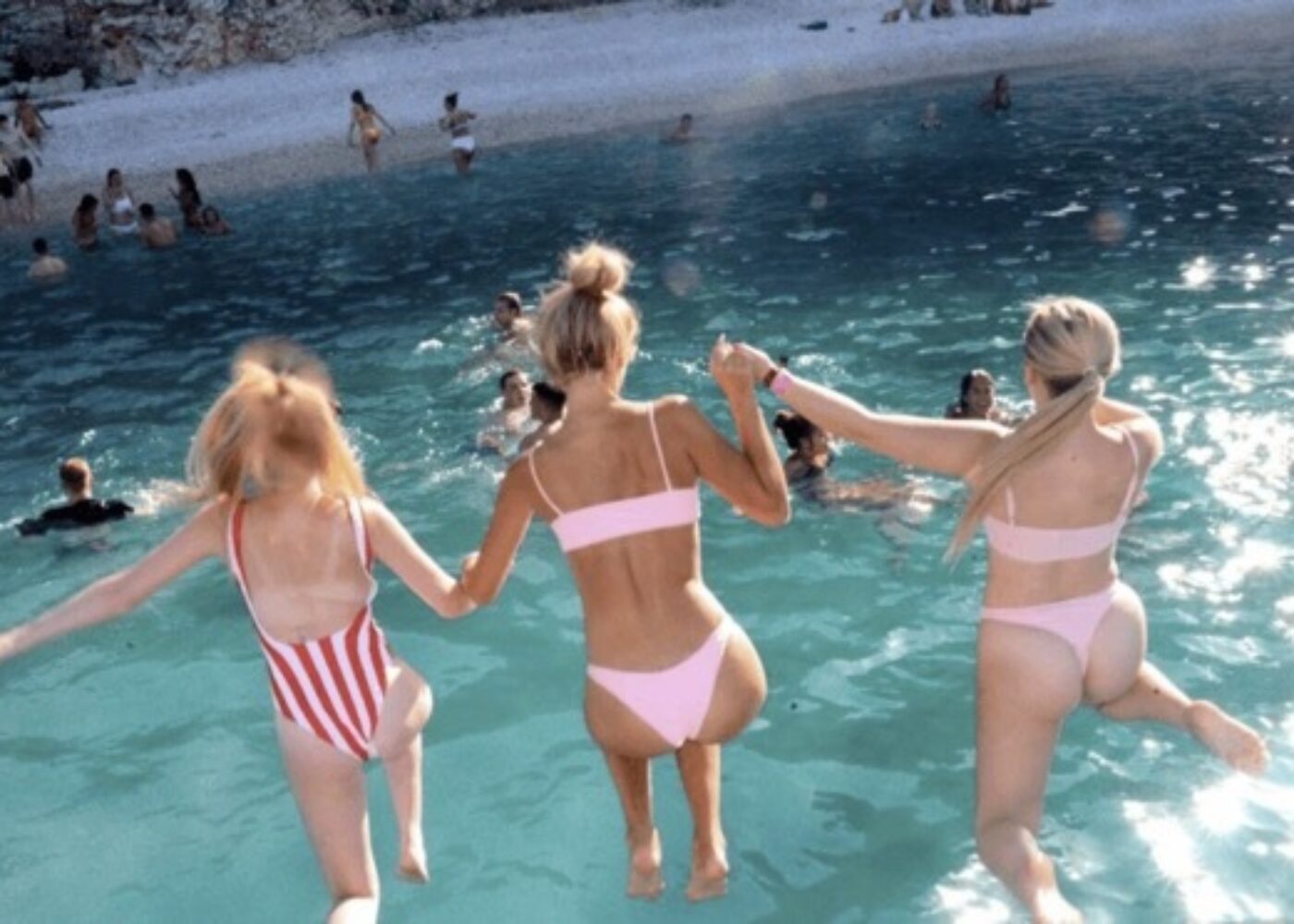 SWIM STOPS
It's vital to cool off!
Swimming optional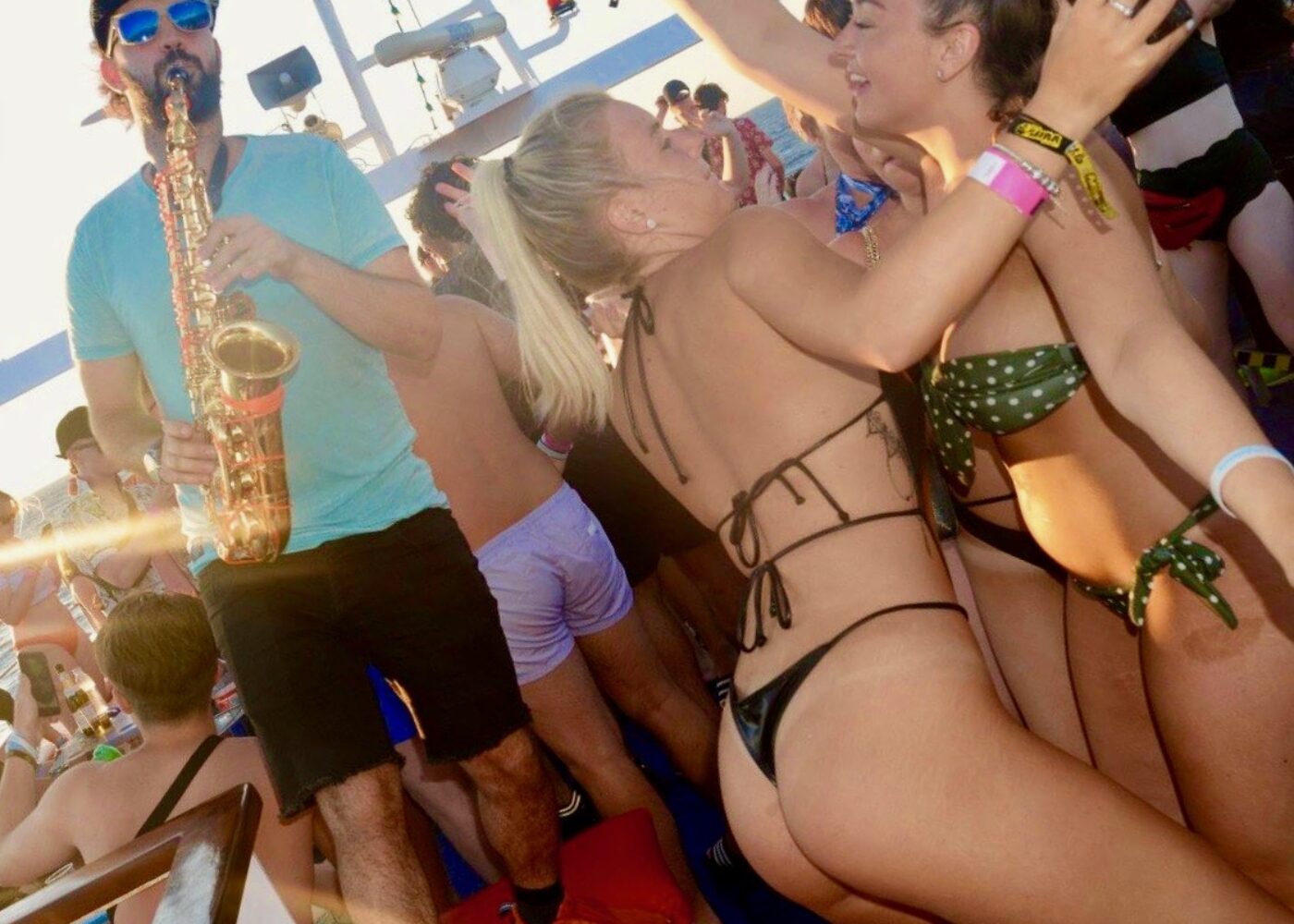 LIVE MUSIC
Our team always get the party popping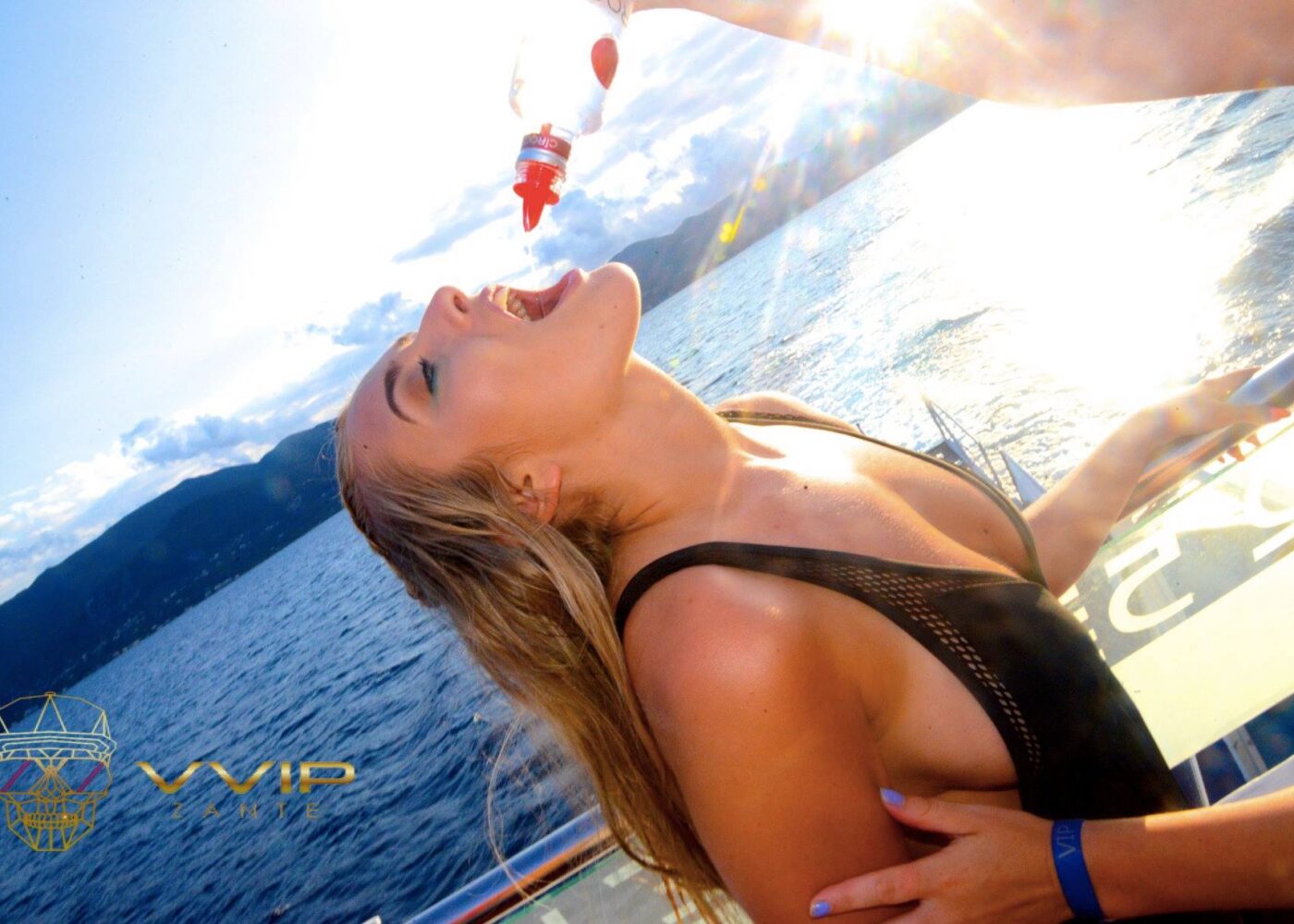 SHOTS FIRED
Ciroc Cannons
Champagne Bubbly Blasters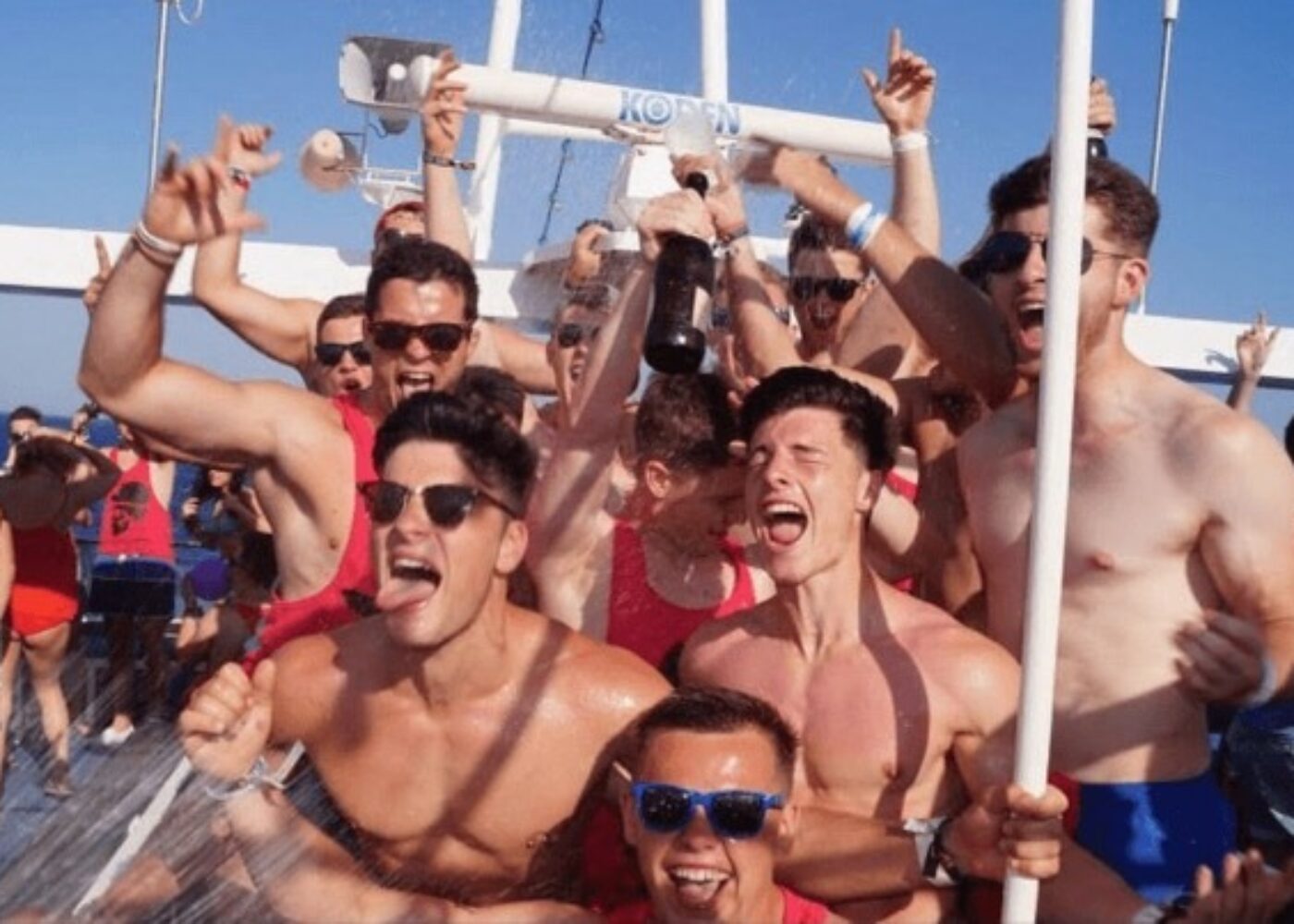 CHAMPAGNE SHOWERS
It's been known for bottles to get popped!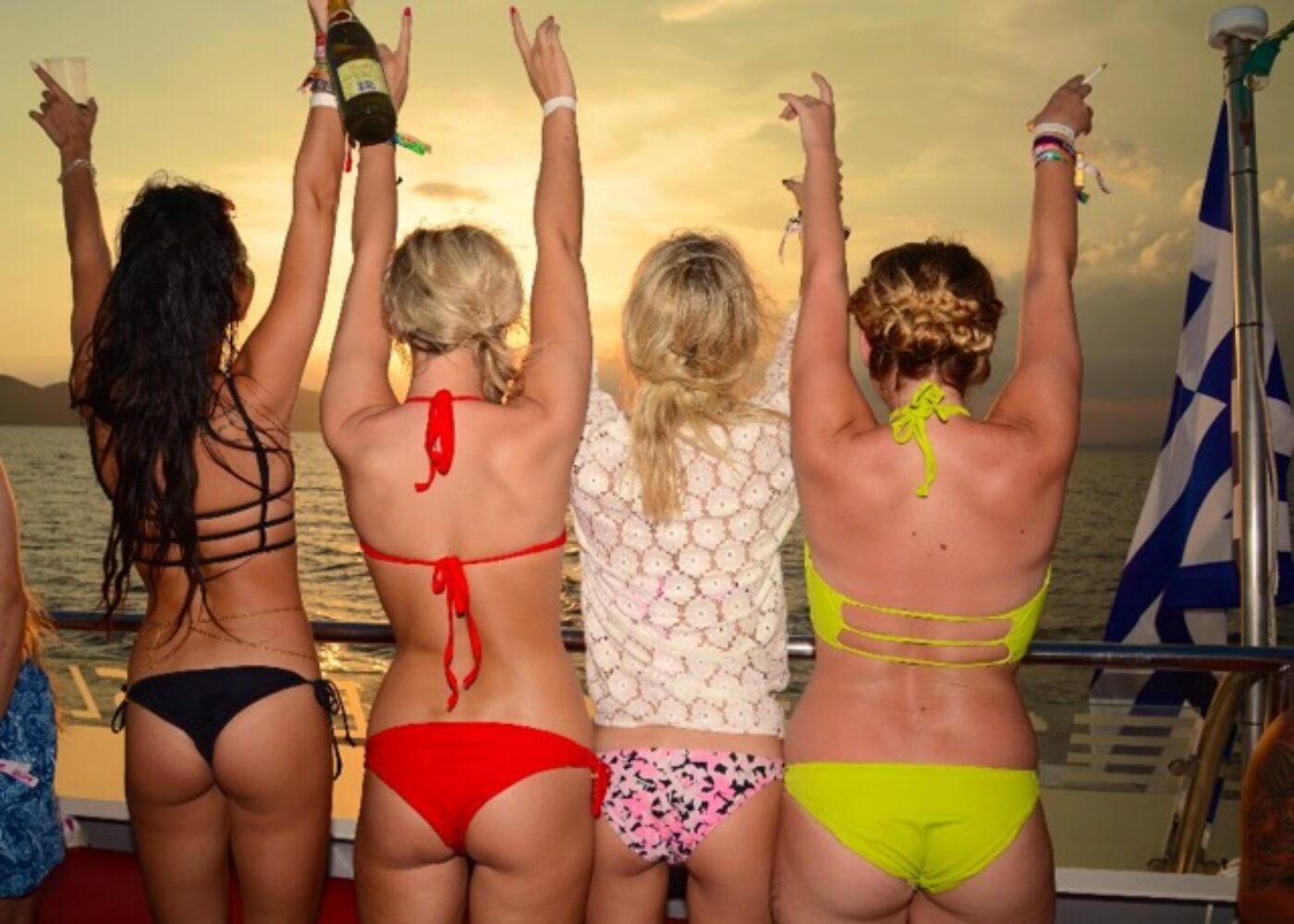 STUNNING SCENERY
Your night onboard VVIP will be the best memory of your Zante holiday.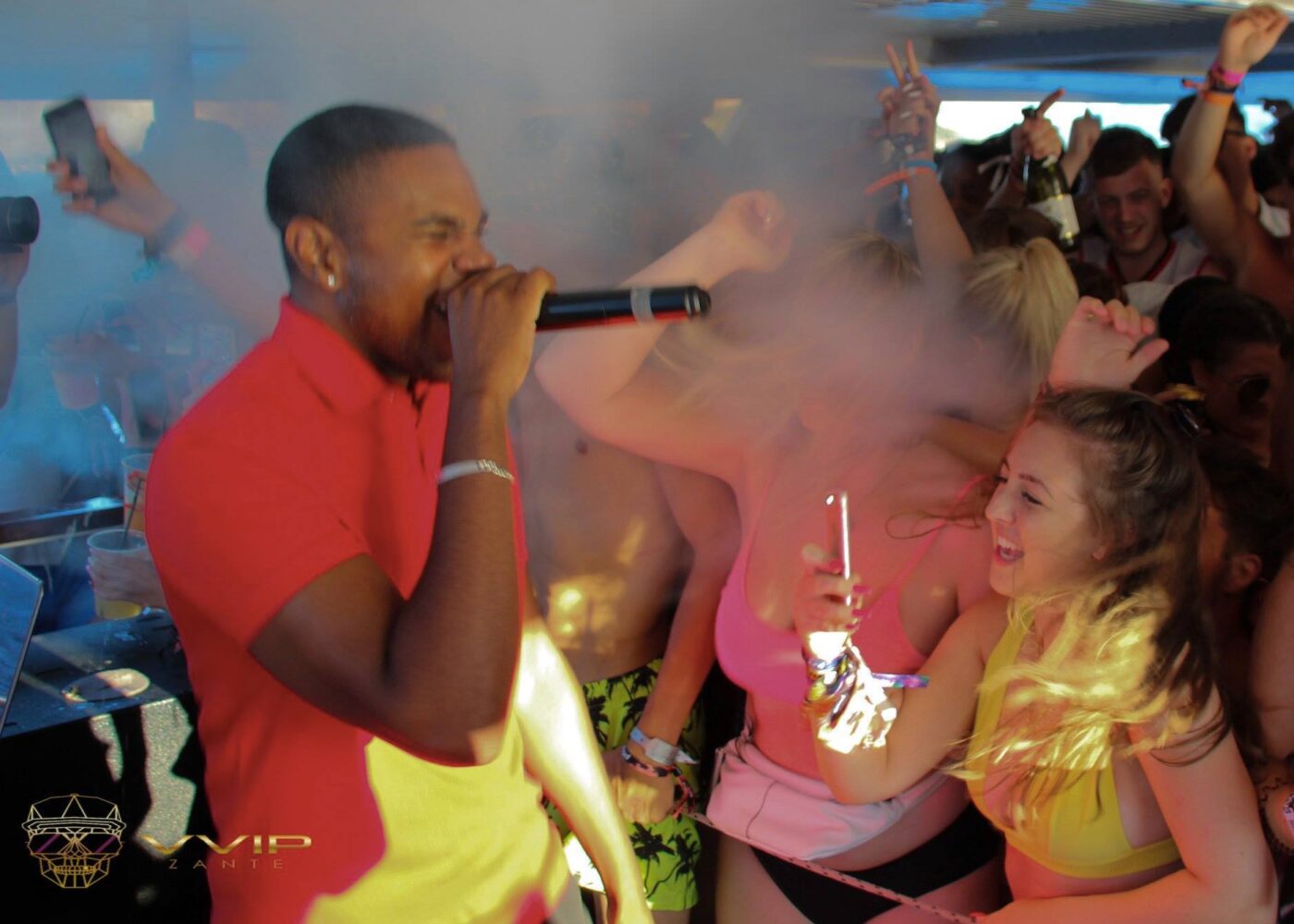 SPECIAL GUESTS
Famous faces & superstar DJ's often join us.
Check out our Hall of Fame.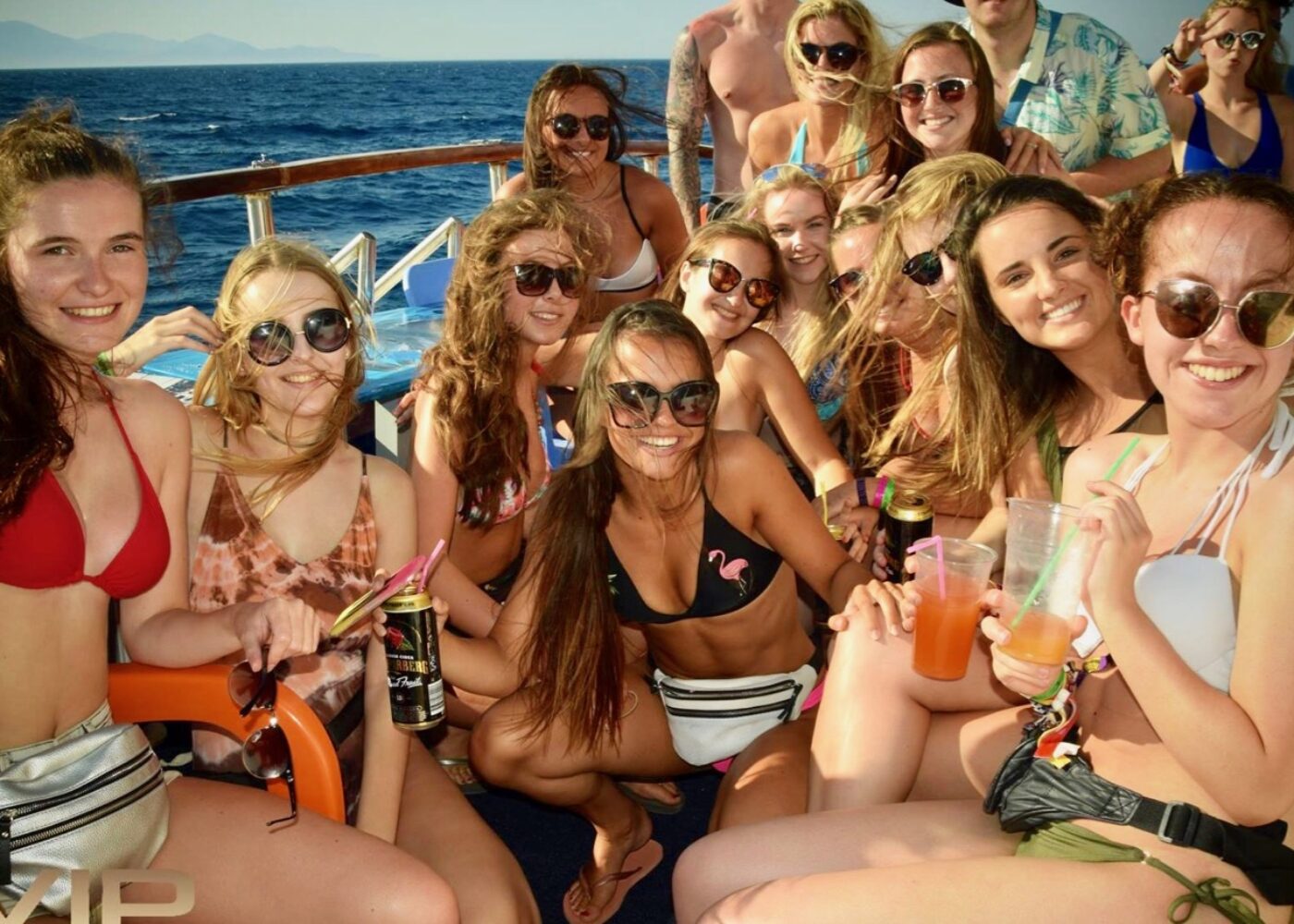 HD PHOTOGRAPHY
Our media team will capture all the best moments of the evening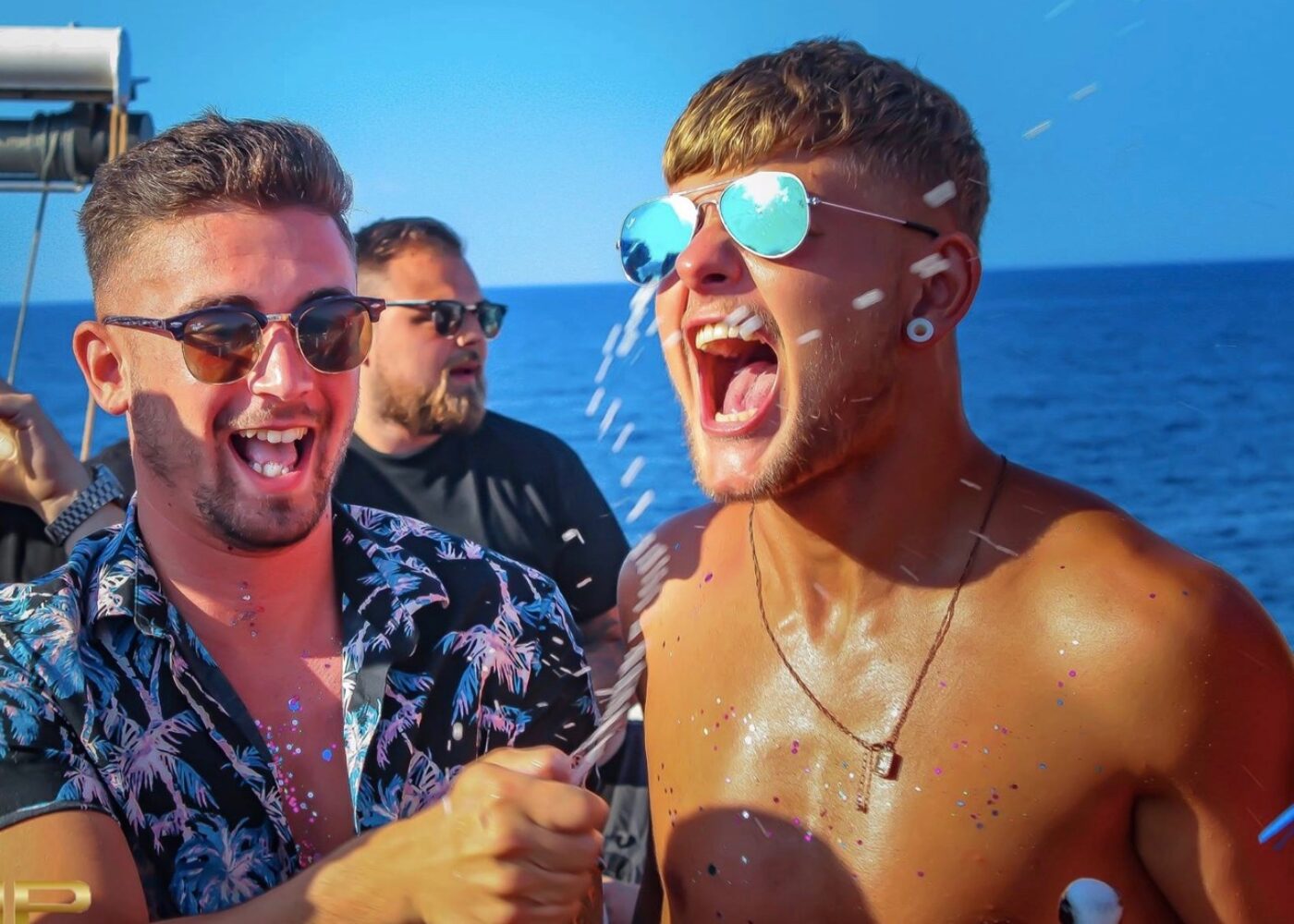 Zante Event Packages 2023
Zante 2023 is going to be the busiest Summer ever. Check out our 2023 A-List Event Packages which includes the #1 Club night – Nathan Dawe Tour, Tom Zanetti live and the biggest event on the island at The White Party. Plus LOADS more.
A-List Packages are on sale now at early bird prices.
IMPORTANT. A-List is the only event package with a line-up this Summer, so if you want the hot tickets then get on it ASAP or face crushing disappointment.
Imagine Solardo, Tom Zanetti, VVIP Yacht Party and Nathan Dawe over 4 crazy days at the best venues in Zante and you're missed it?
If you haven't booked Zante yet, join our Summer 2023 newsletter below for DJ Line-ups and news.
A-List Events 2023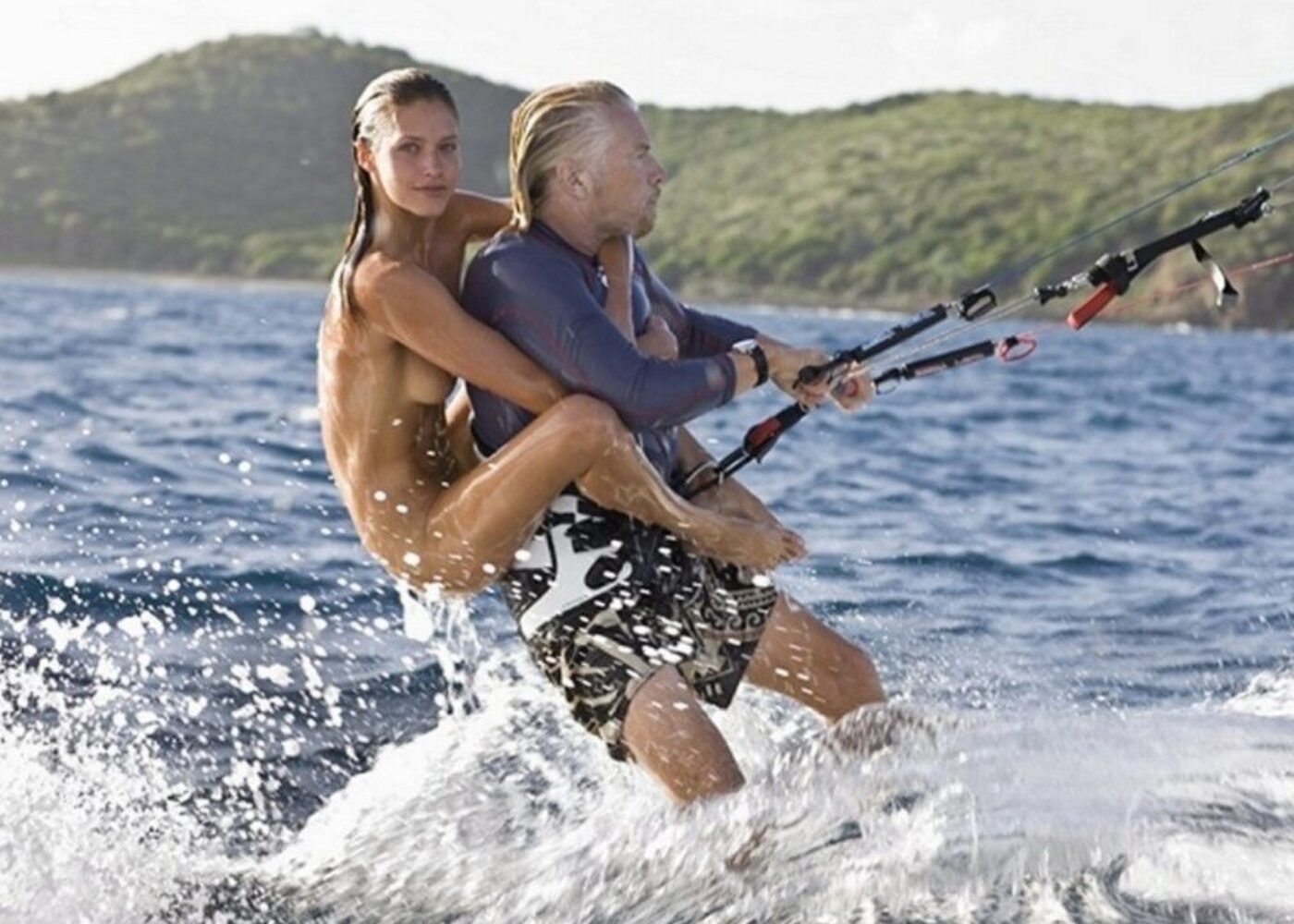 Feel Privileged
All our event tickets Summer 2023 come with our Privilege wristband which gives you discounts at the best bars, clubs and restaurants in Laganas + big savings on epic daytime excursions – including water-sports and private speedboat hire.
Privilege will save you a small fortune over your Zante holiday.
Check out all your 2023 discounts here.
Privilege 2023