All of the information below relates to a normal season which we hope we will have Summer 2022. 2021 is not normal. If you're coming to Zante check out this post and book our adapted 2021 package – outside venues, paying respect to the rules in Greece at the moment – Zante 2021 info & events
If you're in Zante in August then it's actually the most important time of year to book events in our very educated opinion. The resort is heaving, however the numbers of people from the UK drops dramatically as August is the traditional time of year people from Italy, Serbia, Israel and other countries visit the island so it's a slightly more international vibe in the resort of Laganas. Birds of a feather flock together so the company's who bring tourists from other countries will organise their own events for them. If you're from the UK you probably won't like Serbian music, in fact you definitely won't so our advice is stick to the big events aimed at UK visitors.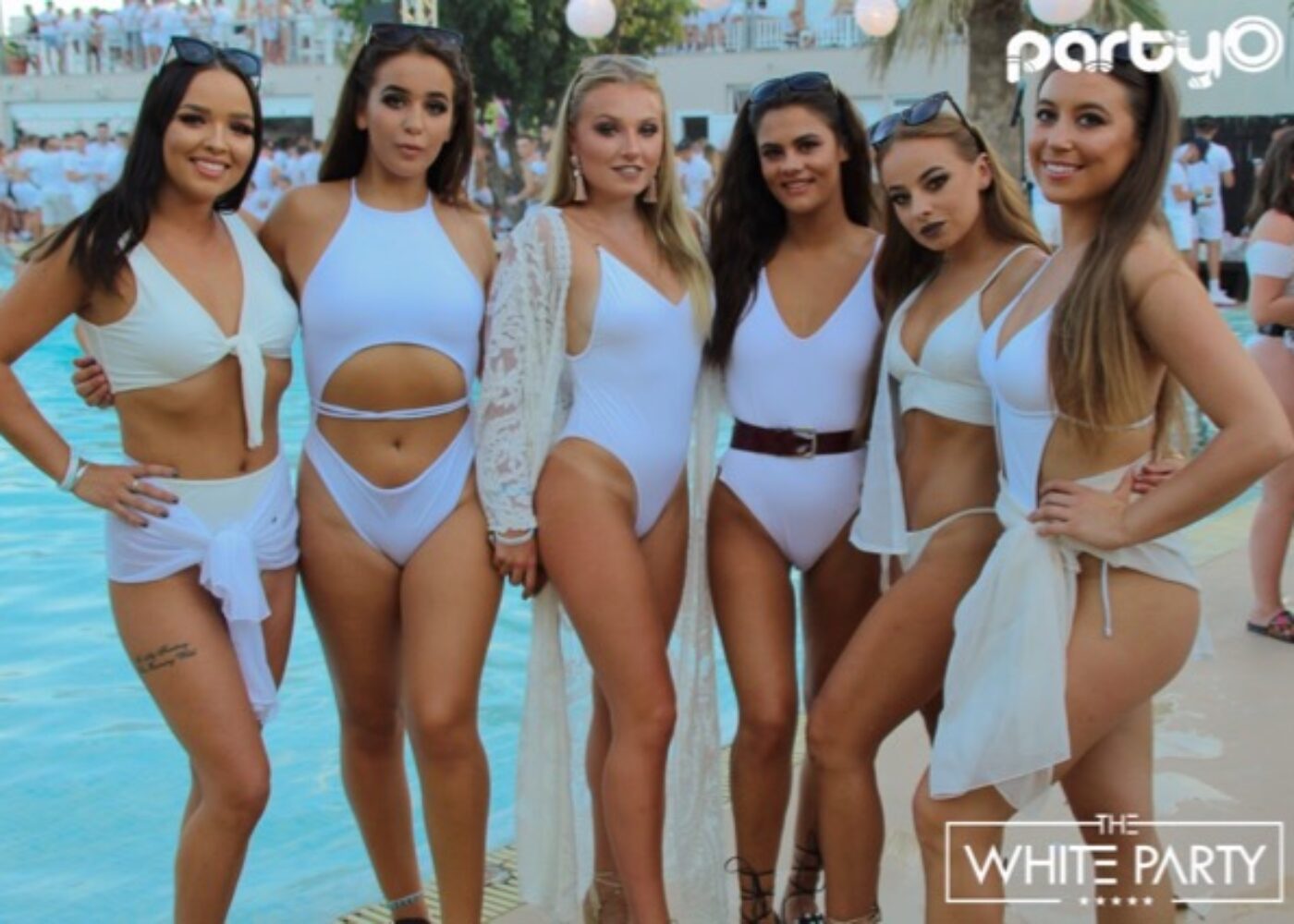 The White Party
The White Party runs every Sunday through August and you can expect some huge names in house music like Solardo, Michael Bibi, GW Harrisson and Camelphat to be flying in. Although numbers drop from the peak July months this is still the biggest event in Zante with crowds of over 1,500 people every week. The White Party has the biggest budget DJ Line-up in Zante and the perfect venue – the multi-million euro Republic Beach Club. We think not getting a ticket for this epic event is simply madness, so make sure you do! With a beauty bar to get the ladies glammed up, the perfect summery dress code and a huge production set of dancers, performers and musicians, a session at The White Party is a Sunday very well spent. See you there!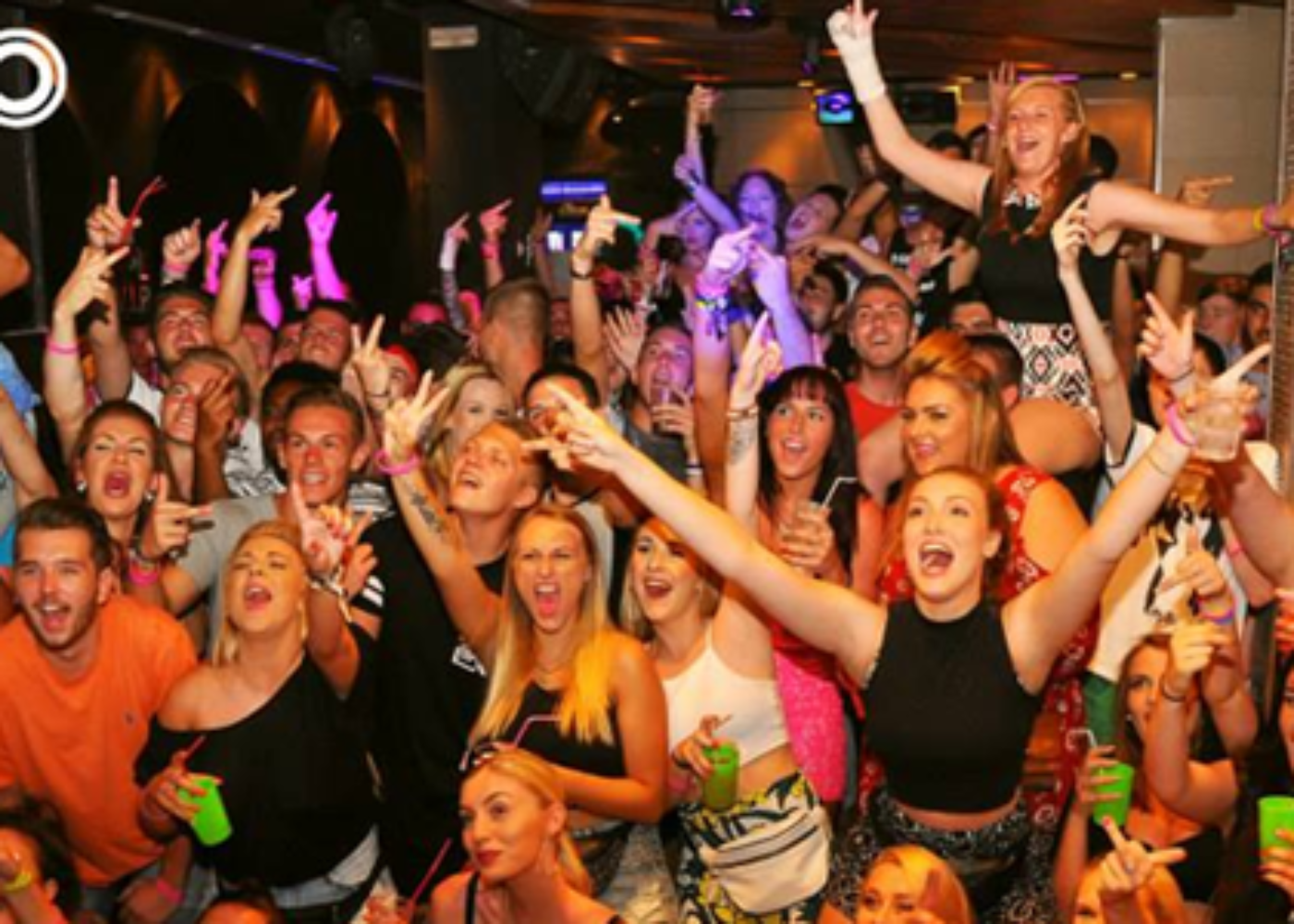 The Ultimate Party
Replacing the Nathan Dawe Tour in our A-List events package for August is The Ultimate Party which has smashed it every Thursday since the Zante event industry began. Yes, you read that right The Ultimate is the longest running event in Zante it's literally been sold out every Thursday since 2004! What makes this party so successful? Well, a 3-hour unlimited bar is a good start, plus a great venue, party games and of course a Wet-T-Shirt contest. Only willing participants are invited to play the games so don't worry you won't be dragged up and it's all good clean fun, in fact it's hilarious to see what people are willing to do after a few sambuca shots. The Ultimate Party is guaranteed to be sold out so always a safe bet as there will be 10 other 'events' running that week in August which won't even have 20 people at them – you have been warned.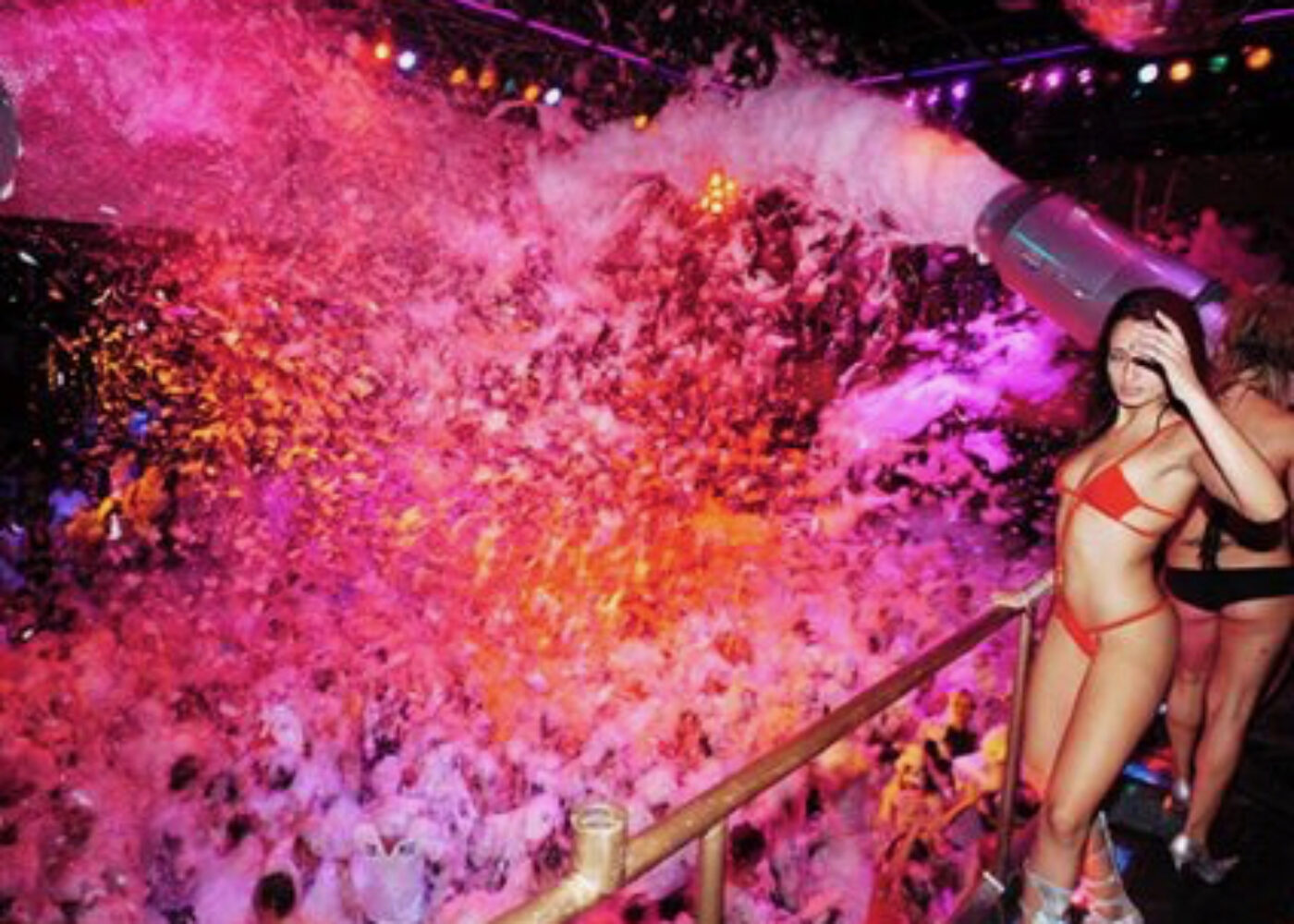 Zante Foam Party
It's a foam party! What more do you need to know. You go into a big nightclub, all the summer bangers get everyone jumping along with a live MC to conduct proceedings, bit of house music loads of foam and everyone loves it!  This event does see a lot of people turn up in swimwear but is guaranteed to be a fun night and it's a Zante holiday essential. Just like the Ultimate it's good, clean fun!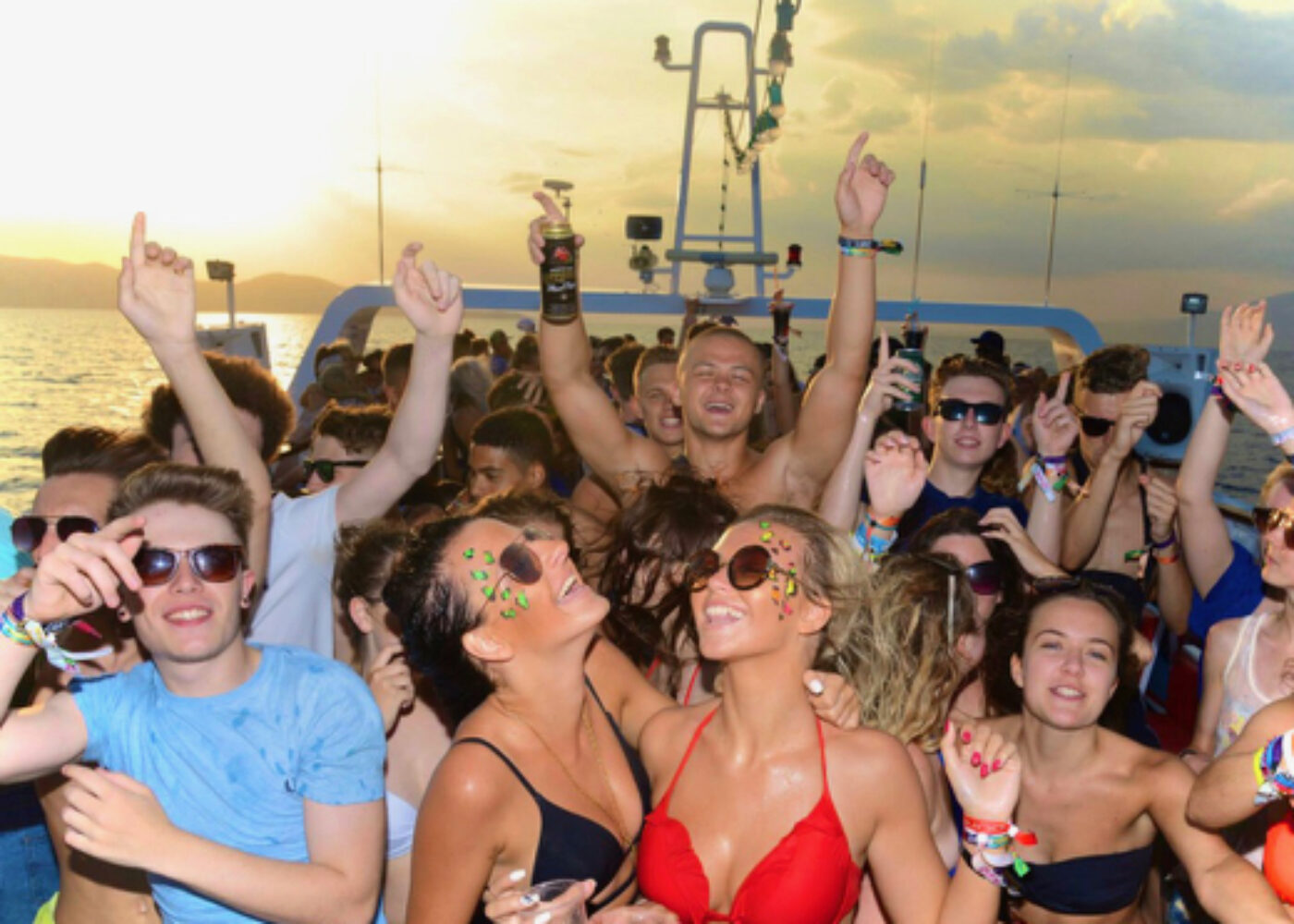 VVIP Sunset Yacht Party
VVIP drops to 2 sailings a week in August, both of which will be largely, if not completely sold out online so it is imperative to reserve tickets. What makes a perfect boat party? Well you need a great venue for a start. Check! VVIP is hosted on the best boat available to party onboard in Zante – check it out on our video or photo gallery pages. Also, you definitely don't want to leave your boat party pleasure to amateurs so it needs to be professionally operated. Check! Summer 2021 will be VVIP's 8th season of sold out boat party's with over 60,000 happy customers up the gangplank. With premium alcohol as standard (because life's too short for Rushkinoff) Ciroc and Grey Goose shot girls, Rum guns, Champagne bubbly blasters, CO2 cannons, huge sounds system, and live music courtesy of our resident saxophonist VVIP pulls out all the stops to deliver the best boat party experience available in Zante. Contrary to hype from the Zante booze cruises, there's no better option for a boat party in Zante – you can take that to the bank.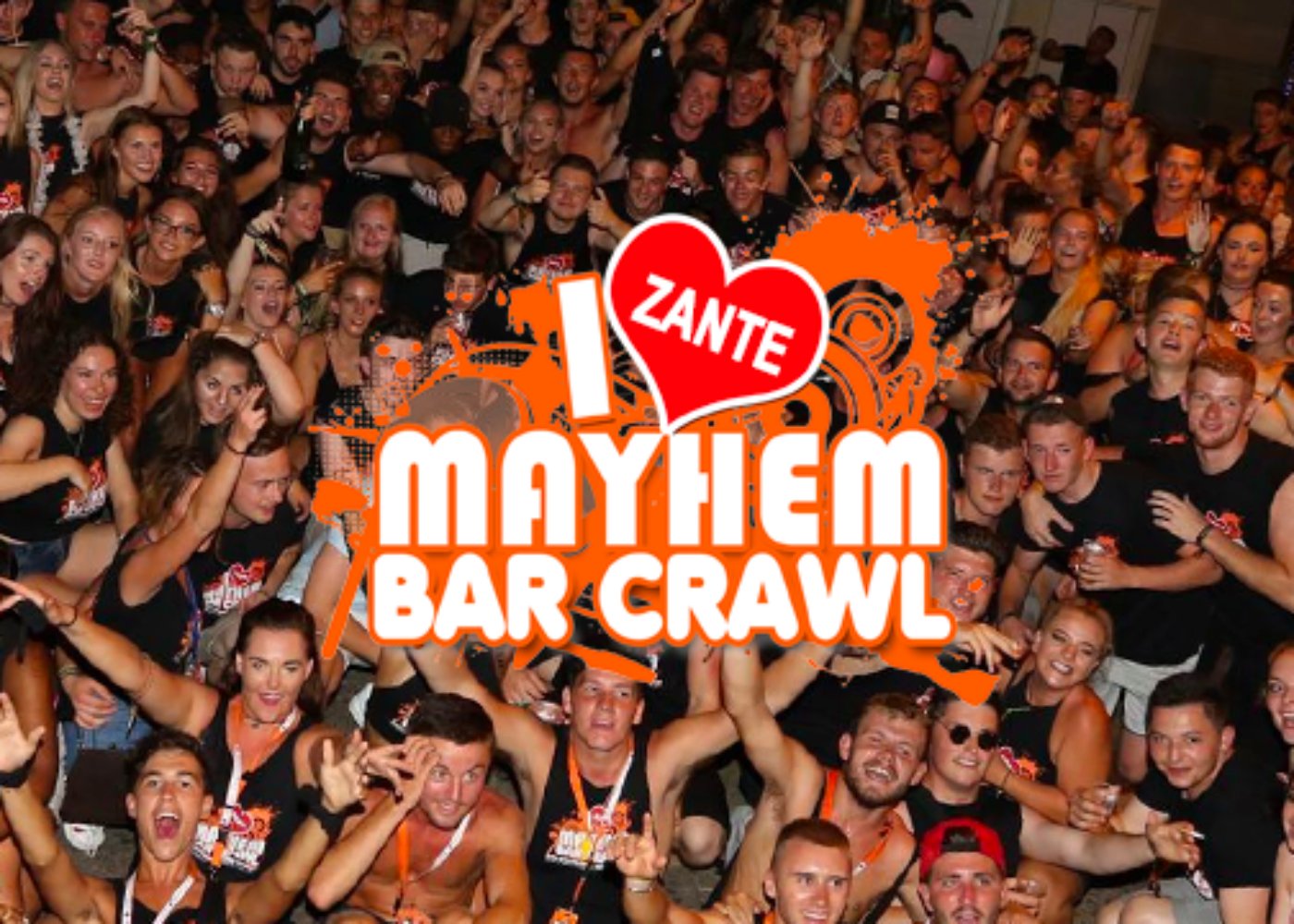 Mayhem
The Mayhem crew has arrived from Ayia Napa to tear Zante a new one! Mayhem is officially the biggest bar crawl in the known universe! With Karnage dead and buried in Zante it's time for a new car crawl and Mayhem have slotted in nicely. Enjoy drinks deals all the way down the strip with shots galore and finish the evening in one of Zante's super clubs. There will be games played along the way, which you can either drunkenly volunteer for (you're in Zante why not?) or just watch and laugh from afar. Long story short, you're in Zante to meet people and make new friends and maybe, if you're single – you might be looking for a holiday romance. Therefore, hitting the bars and clubs of Laganas with 200 – 300 other people with the same intentions is always going to result in a great night out. Mayhem is included with all VVIP and A-List Zante tickets which along with our Zante 2021 discount wristband makes booking with us an absolute no-brainer!
All of the above events are available for only £99 with a £20 deposit requited to reserve then pay the balance in Zante of £79 at our office when you pick up your tickets, or we can have them delivered to your hotel/villa.