Our A-List Zante Events package is in cooperation with The White Party, DJ Nathan Dawe & IKON Club and is nothing short of an absolute game-changer – completely sold out online every Summer.
Enjoy the best music in Zante and experience top-class events with huge crowds guaranteed. A-List ticks every box when it comes to partying in Zante.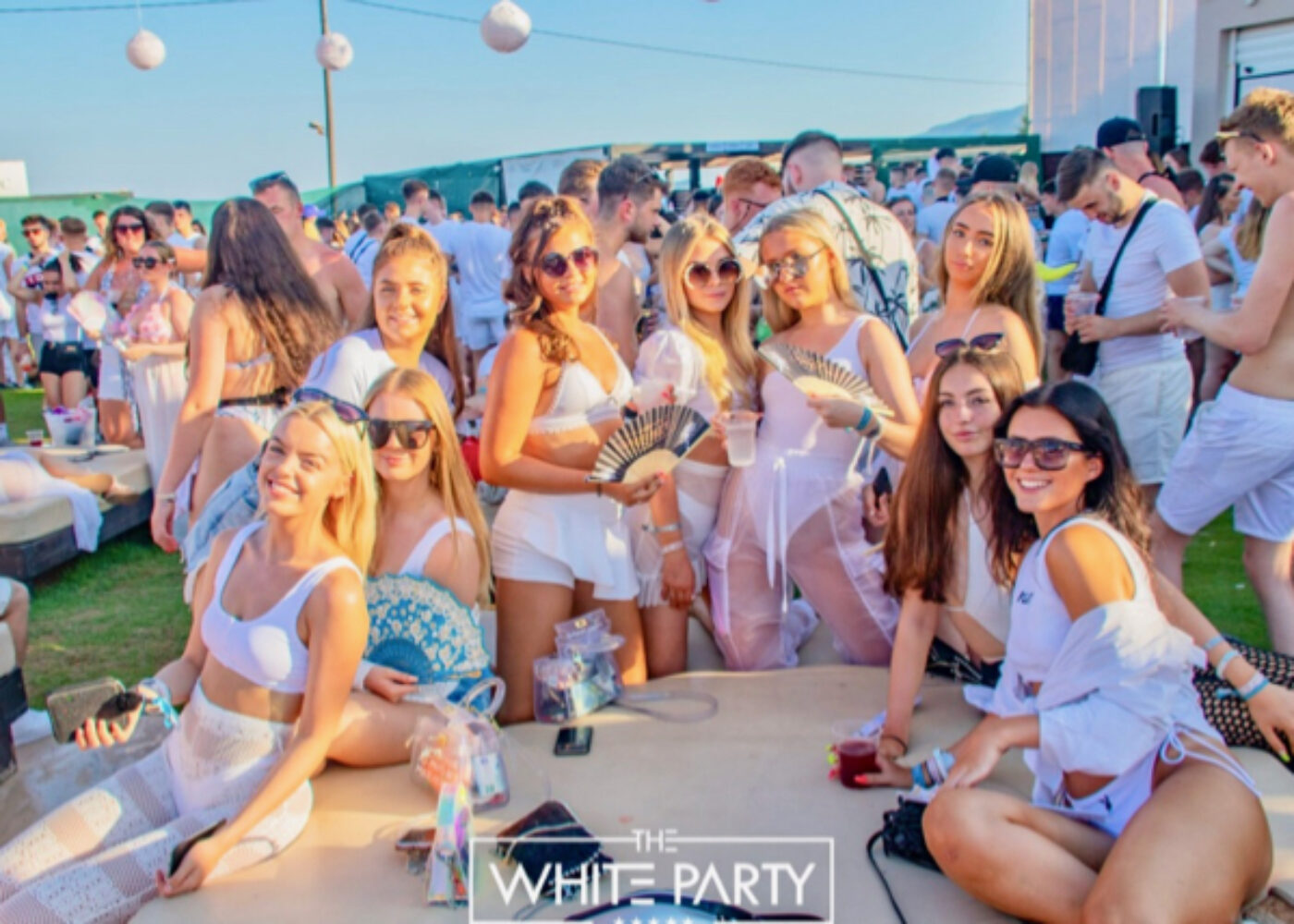 The White Party
Performance artists from all over Europe fly in every week for this epic sunset gathering with dancers, fire breathers and live musicians helping to get the party started. Hosted at the simply stunning Karma Beach Club, this incredible venue was built in 2022 and has taken the White Party to a whole new level. 
Enjoy Summer festival vibes topped off by Zante's biggest budget DJ Line-up. Gorgon City, Hannah Wants, Solardo, Ferreck Dawn, Ben Helmsley and Mark Knight are just a few of the huge names who performed Summer 2022.
The White Party attracts the biggest crowds in Zante and is simply a must-do event when you visit the island. Grabbing a cabana or pool side bed is a great shout if you're a large group. A-List VIP guests have access to the balcony which gives you a private bar and an awesome view of the biggest show in Zante.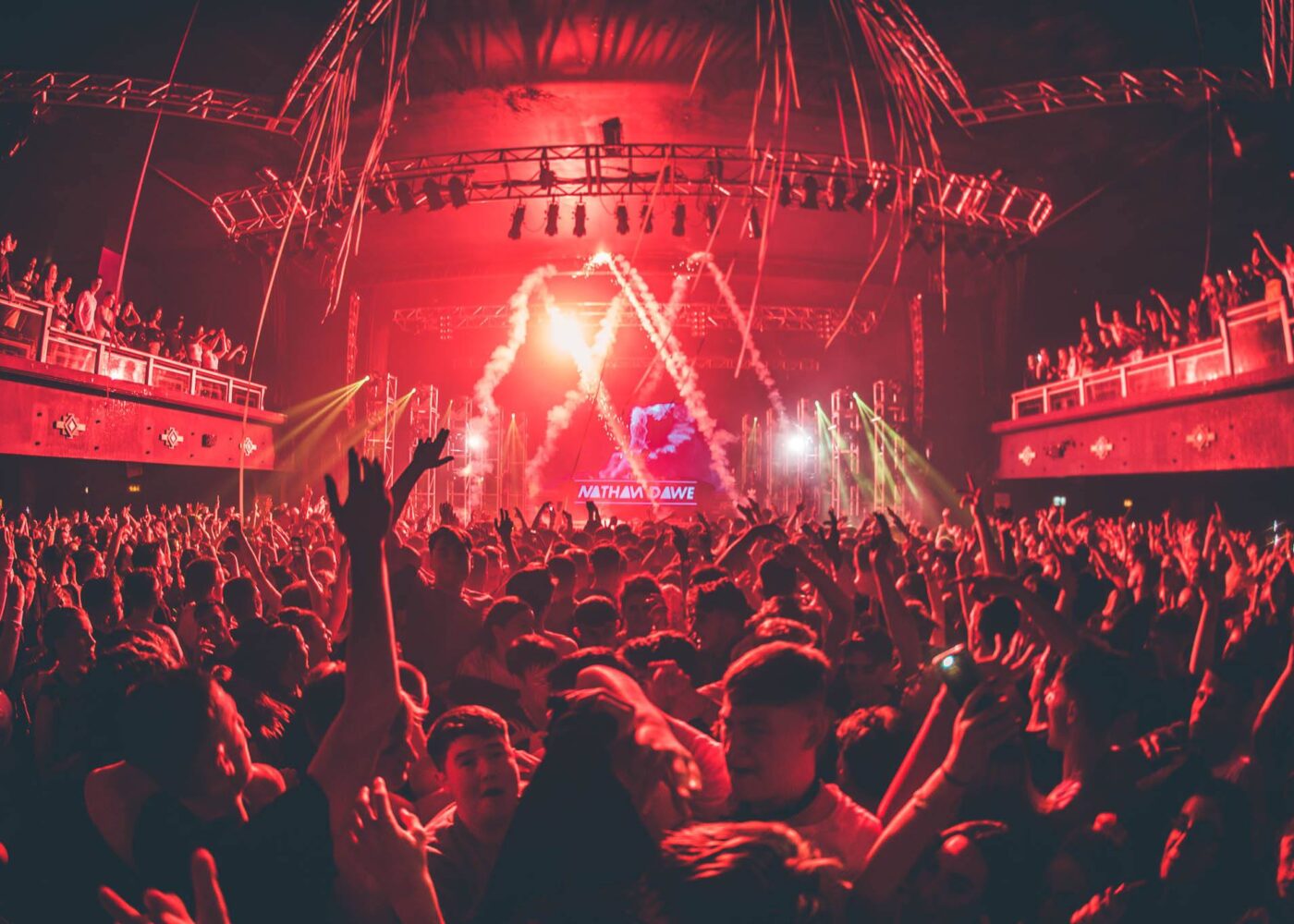 Nathan Dawe Tour
The Nathan Dawe Tour is the hottest clubbing ticket in Zante with every event always fully sold out.
Previous special guests have included Aitch, Bru-C, Headie 1, Swarmz, Young T and Bugsy and Jaykae. Tickets for Aitch last year were changing hands for 75 euro on the streets in Laganas but over 500 savvy punters snapped them up for £12 via A-List – we strongly suggest you do the same for Summer 2023. A-List VIP guests have access to the VIP gallery with a private bar, enhanced view and a meet and greet after Nathan's set.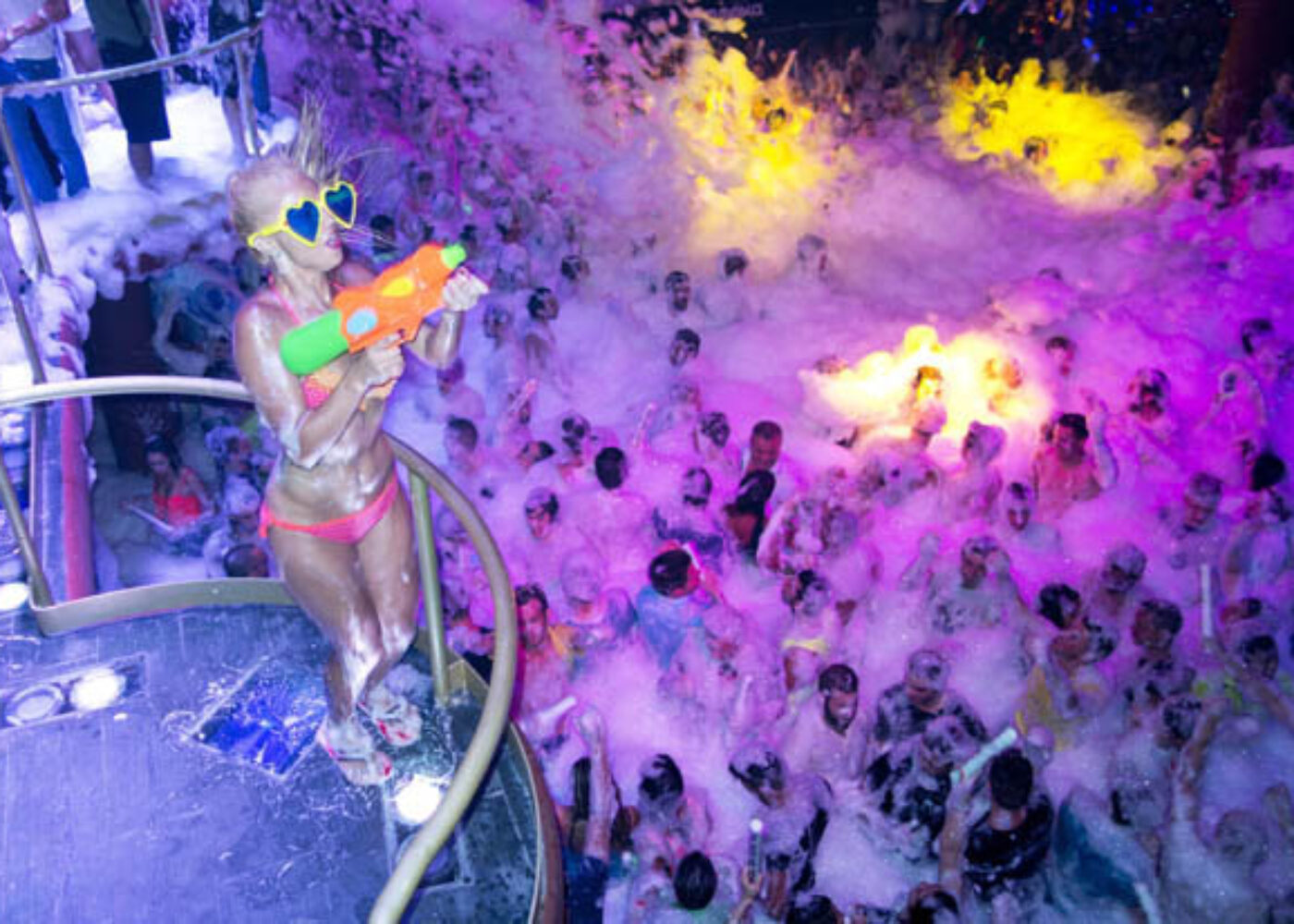 Bubble Trouble
A foam party is good, clean fun and a Zante holiday essential in our opinion. Lose your inhibitions and get soapy at the Zante Foam Party along with hundreds of other revellers.
Our resident MC will take you on a journey through House music whilst you rave in the suds and the bubbles and try not to fall on your ass. Many girls choose to party in their bikinis at this party and on occasion these may get lost so if toplessness offends this event might not be for you.
Of course, if the thought of soapy, drunken people in a state of semi-undress covered in bubbles is of interest then you should purchase your tickets with immediate haste.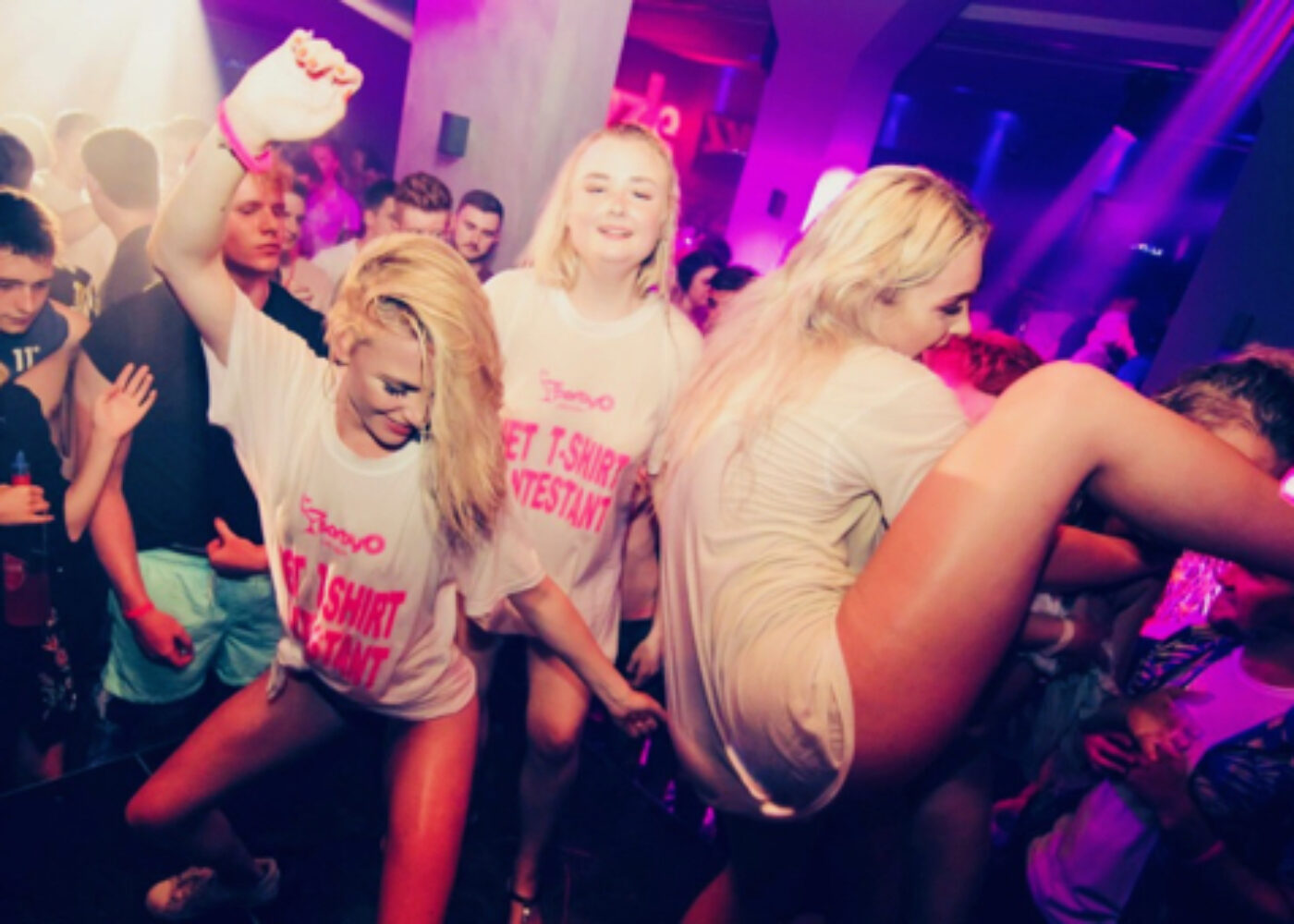 The Ultimate Party
The clue is in the name. This is the ultimate Zante party experience. Why? Well, first of all The Ultimate Party is the undisputed #1 Zante Event OF ALL TIME! The event has been running every Thursday night for 15 years so clearly something is going on that appeals to the typical Zante tourist.
So what is the Ultimate Party? Firstly, nobody leaves sober. You may even end up getting dragged out by your heels. So expect to be drunk. Very, drunk. With a 3 hour unlimited bar and shot girls galore this is an extremely messy night out.
Enjoy all the latest Summer tunes backed up an MC who hosts the evening and helps to build a great party atmosphere with saucy games and Zante's only Wet T-Shirt contest. You can of course just watch the games if you're not brave/drunk enough to join in. This event is available in the A-List low season package and we highly recommend getting a ticket – just don't make the fatal mistake of pre-drinking!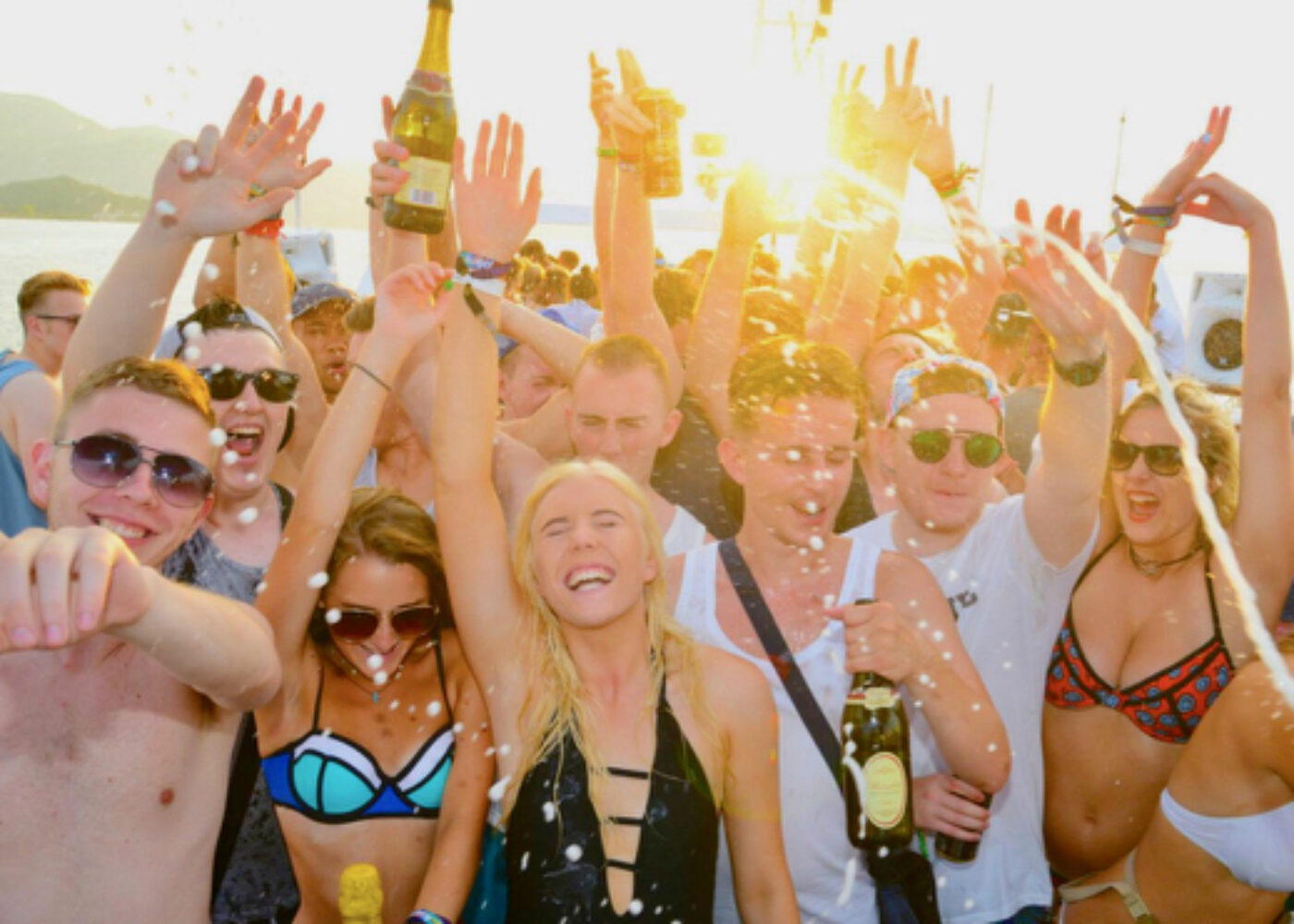 Book A-List Event Packages 2023
We have event package options available all season from early May through to the end of September and all of them will save you at least 40% on the street prices of event tickets so get in touch and we will tell you what's on.
Summer 2023 is going to be absolutely HUGE, so if you want tables, VIP gallery passes and drinks packages included with your event, particularly if you're a large group we recommend booking as early as possible.