Come on no matter how hungover you, don't sit round your pool all day. You're on one of the most gorgeous islands on the planet so you have to get out and see it.
This is what we like to do on our days off and we strongly suggest you do too.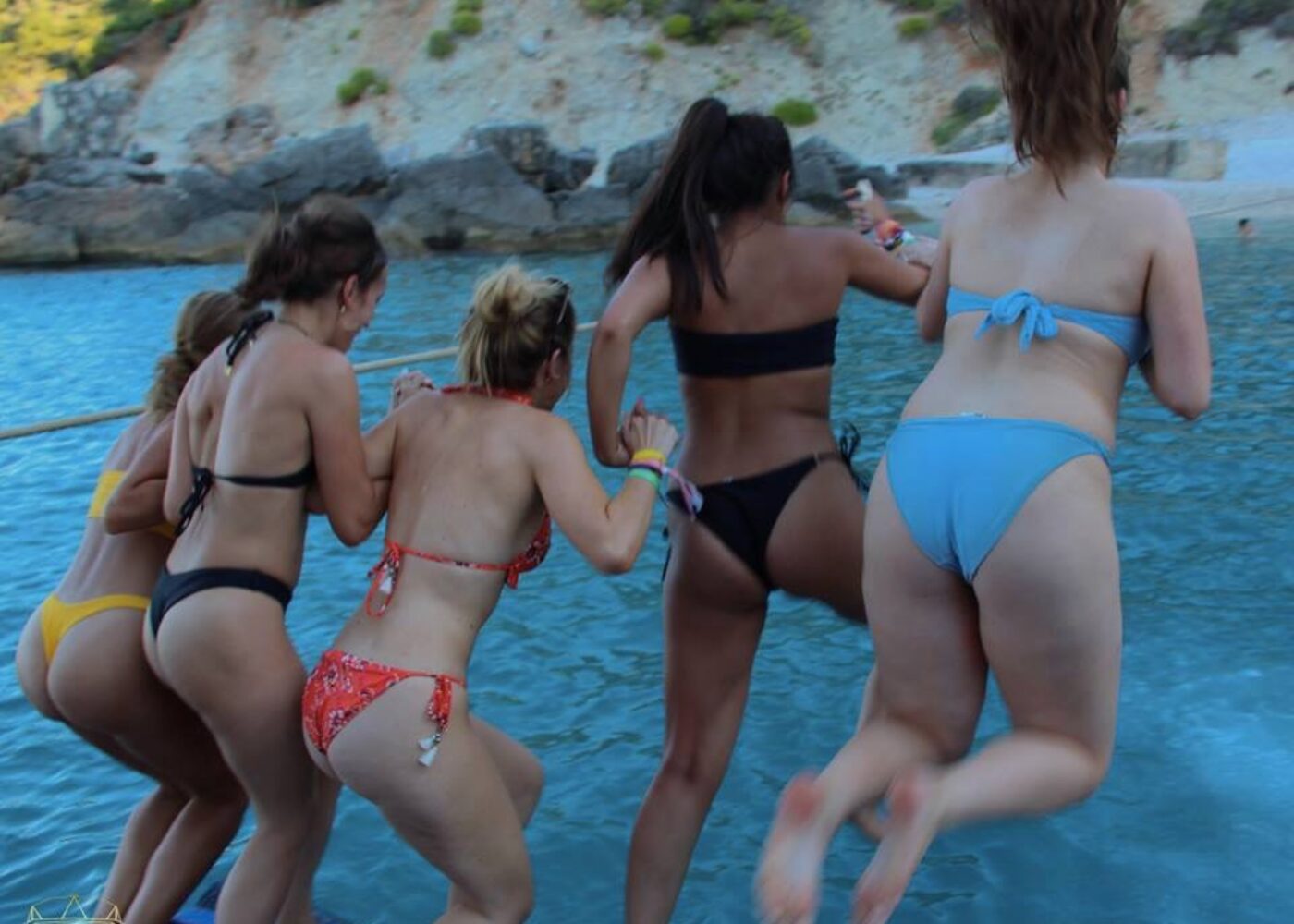 Water Sports Day
All VVIP guests benefit from a free transfer (usually 15 euro) to St Nicholas water- sports beach which is about 30 minutes from Laganas by coach.
The beach is beautiful with comfy sun-beds and cabanas from which you can order food and drinks from the waiters, this is a really lovely place to spend the afternoon. And of course when you get bored there's some awesome water-sports going on ranging from fun (Banana Boat) to simply terrifying (The Crazy Sofa)
VVIP guests get 25% off all water-sports. This is an amazing day out and is our top suggestion for getting out of Laganas, seeing a bit of Zante and having some fun.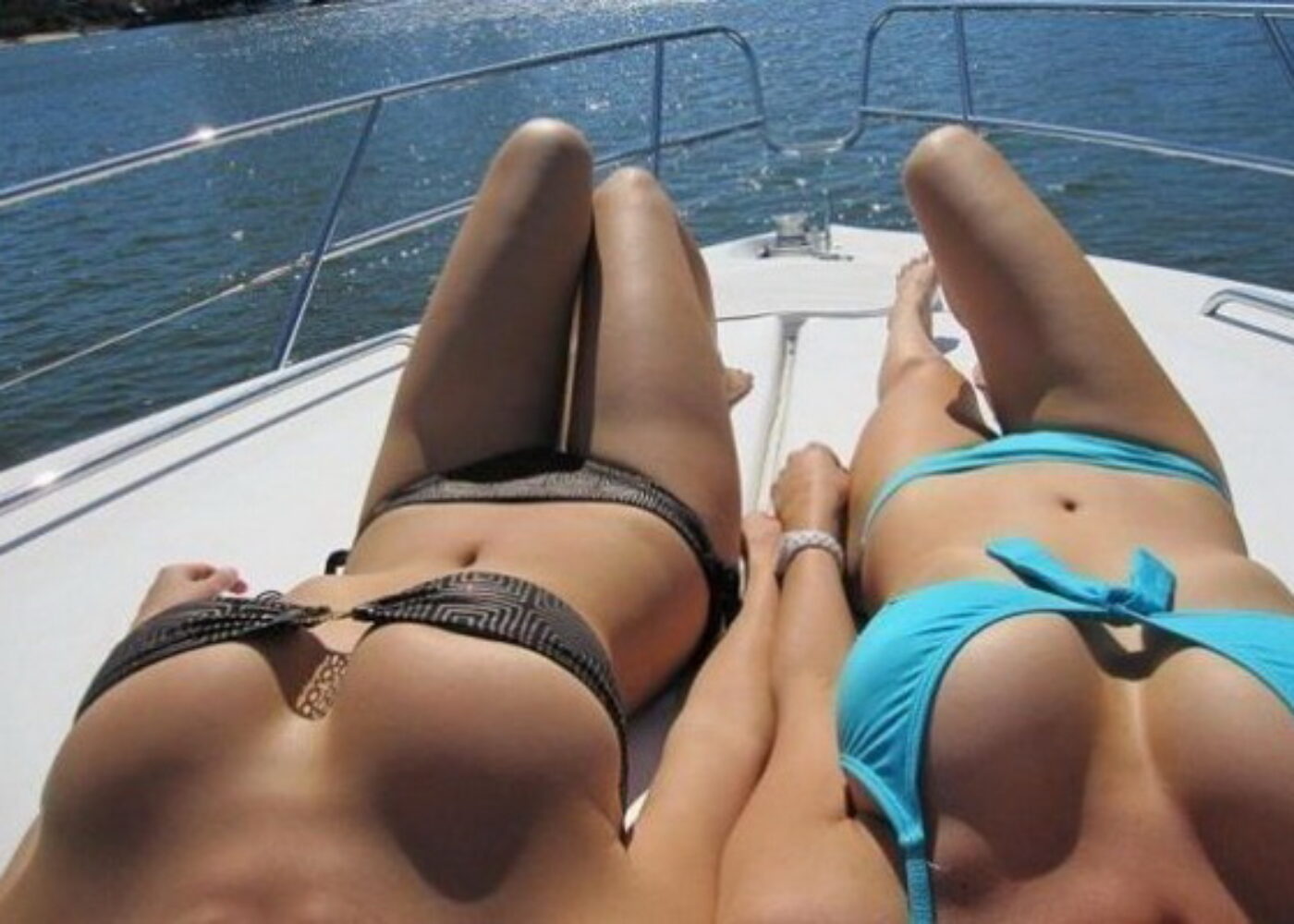 PRIVATE SPEEDBOATS
If you're in Zante you need to hire a speedboat one day, simple as that. You can cruise over to Turtle Island, explore the Blue Caves of Keri, partake in a spot of cliff diving and be absolutely amazed to see huge turtles swimming around which is a beautiful sight to see.
Save the commission you would normally pay when renting a speedboat (about 8 euros per head) and also get an extra hour. Our resort team will book this for you when you arrive.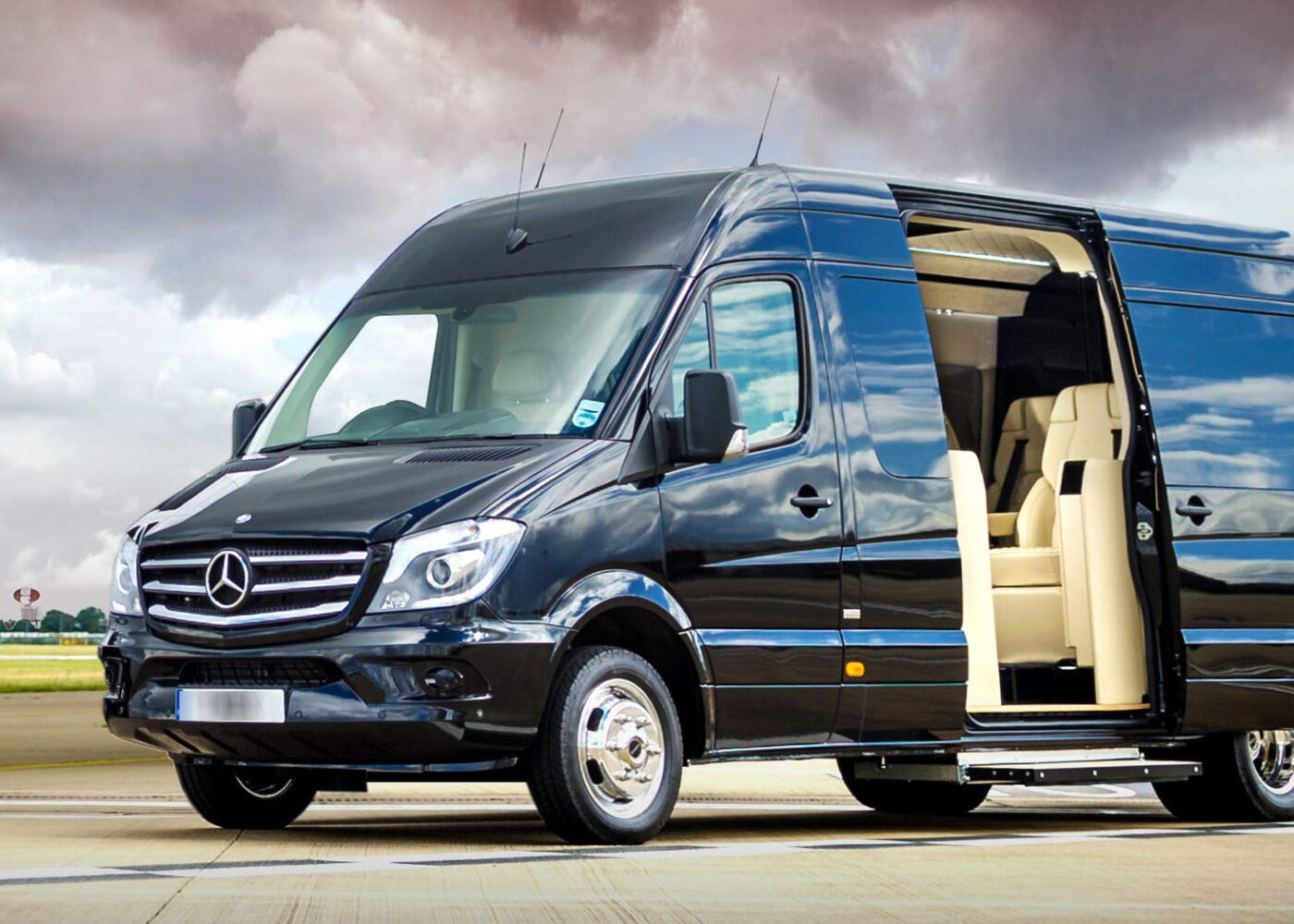 VIP Transfers
Turn up in style! VVIP Zante have a fleet of Mercedes VIP people carriers which can transfer up to 18 people + luggage in style. Prices are ridiculous and for groups over the size of 6 will work out about the same as getting taxi's – plus of course you're all together in a shiny Mercedes with white leather seats! We can even organise some champers for the bus!
If you're staying at a villa you can book one of the Merc's anytime for your whole holiday. Prices start from €60 per person one way. Email direct to book your airport transfer 2023.      office@vvipeventszante.co.uk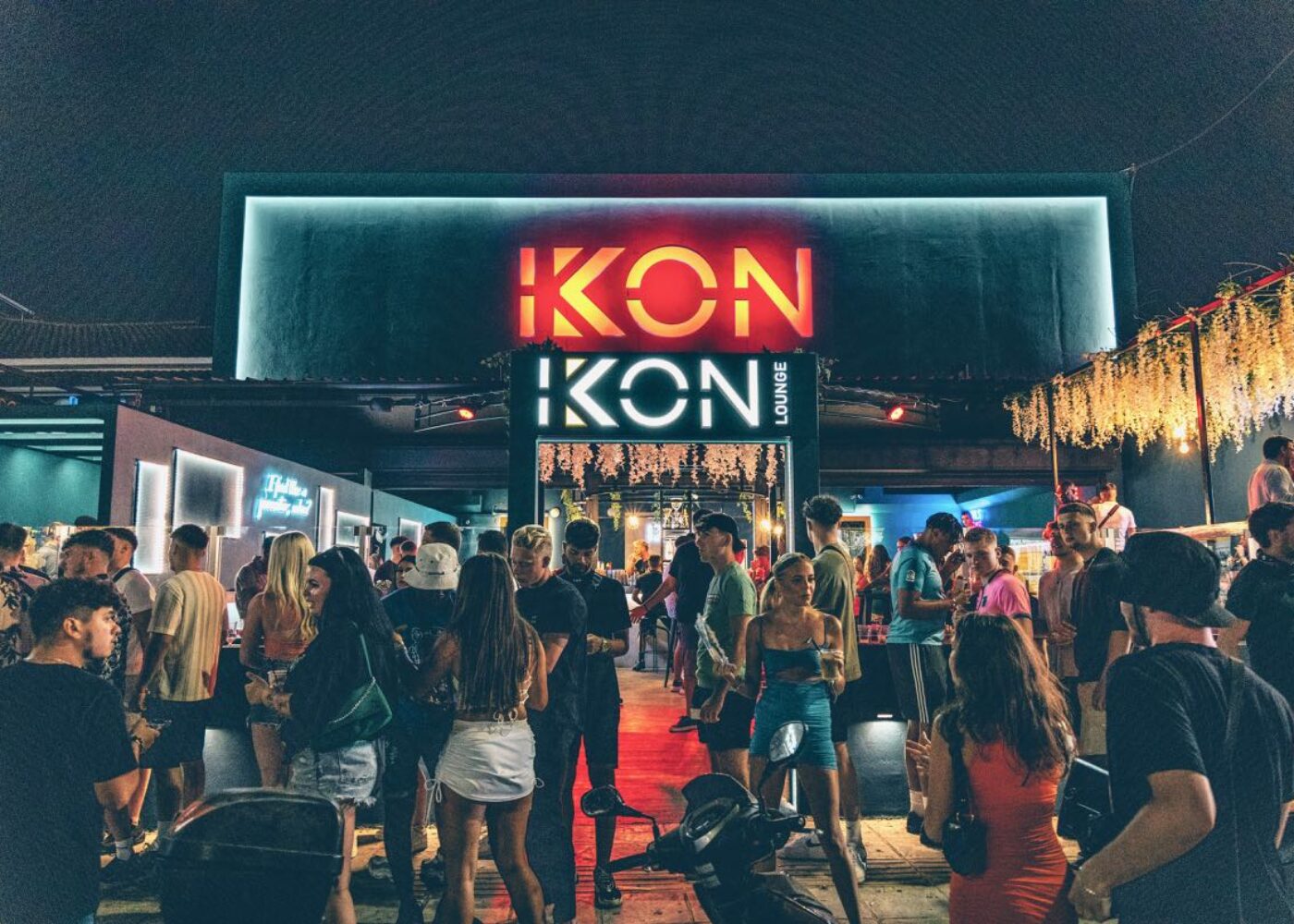 IKON Bar & Club
IKON is where every good night out in Laganas begins and is a great place to warm up with some decent cocktails.
All VVIP guests get a 20% discount on bottles of premium alcohol like Ciroc, Grey Goose and Jack Daniels and a table on the VIP terrace which is a great shout if you're celebrating a birthday or having a BNO.
All VVIP guests get FREE entry to the club, usually 10 euro.
Please note this excludes event nights.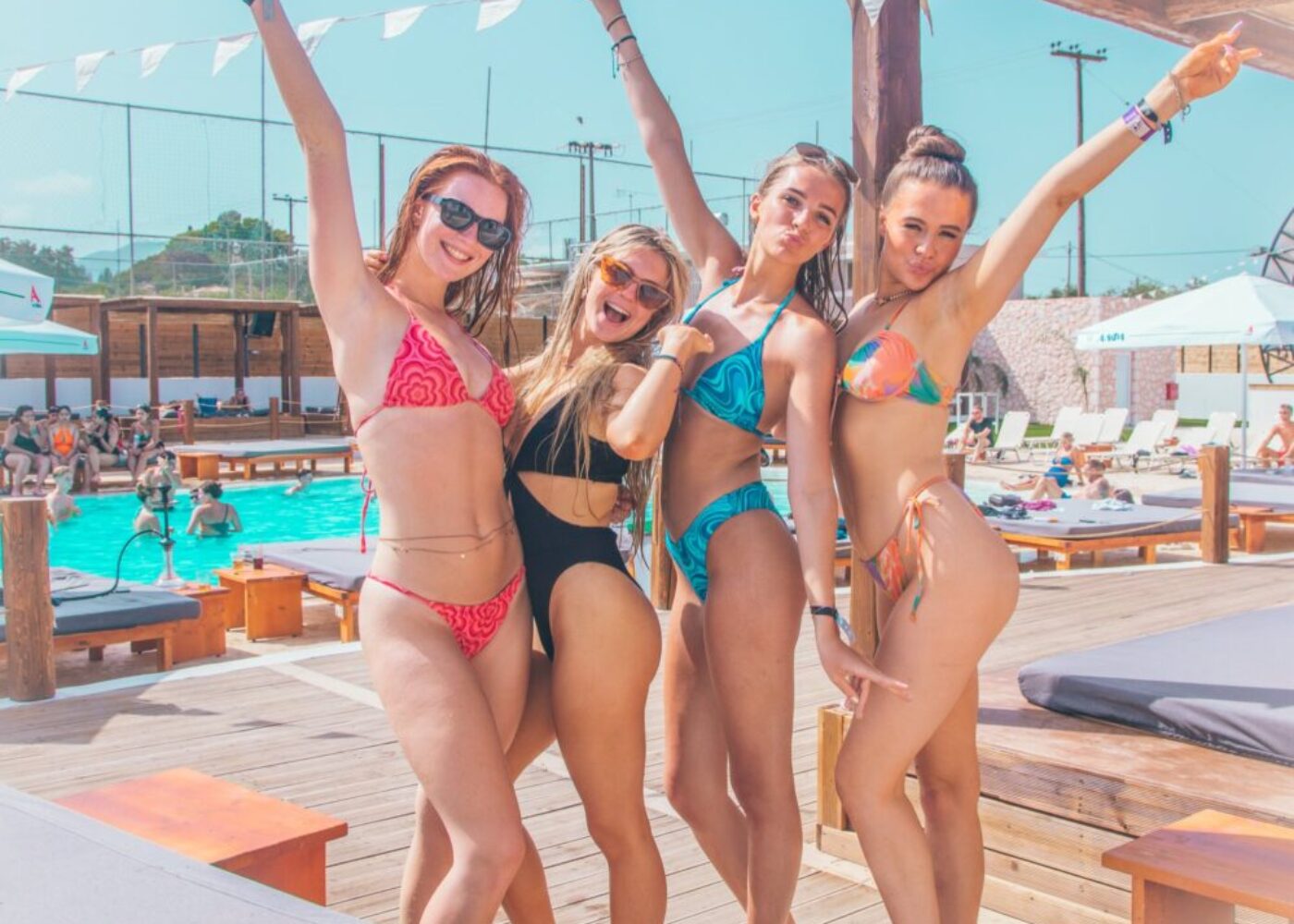 Karma Day Club
Newly built in 2022, Karma Day Club is absolutely stunning and is the #1 daytime hangout in Laganas. A huge venue of 3,600 square metre's boasting the biggest pool in Laganas with a 15ft diving platform, swim up pool bar and an amazing restaurant, you're going to love it here. All A-List guests 2023 get free entry and bar credit at Karma.
Please note: this is on a specific day when your pool party is on, not everyday.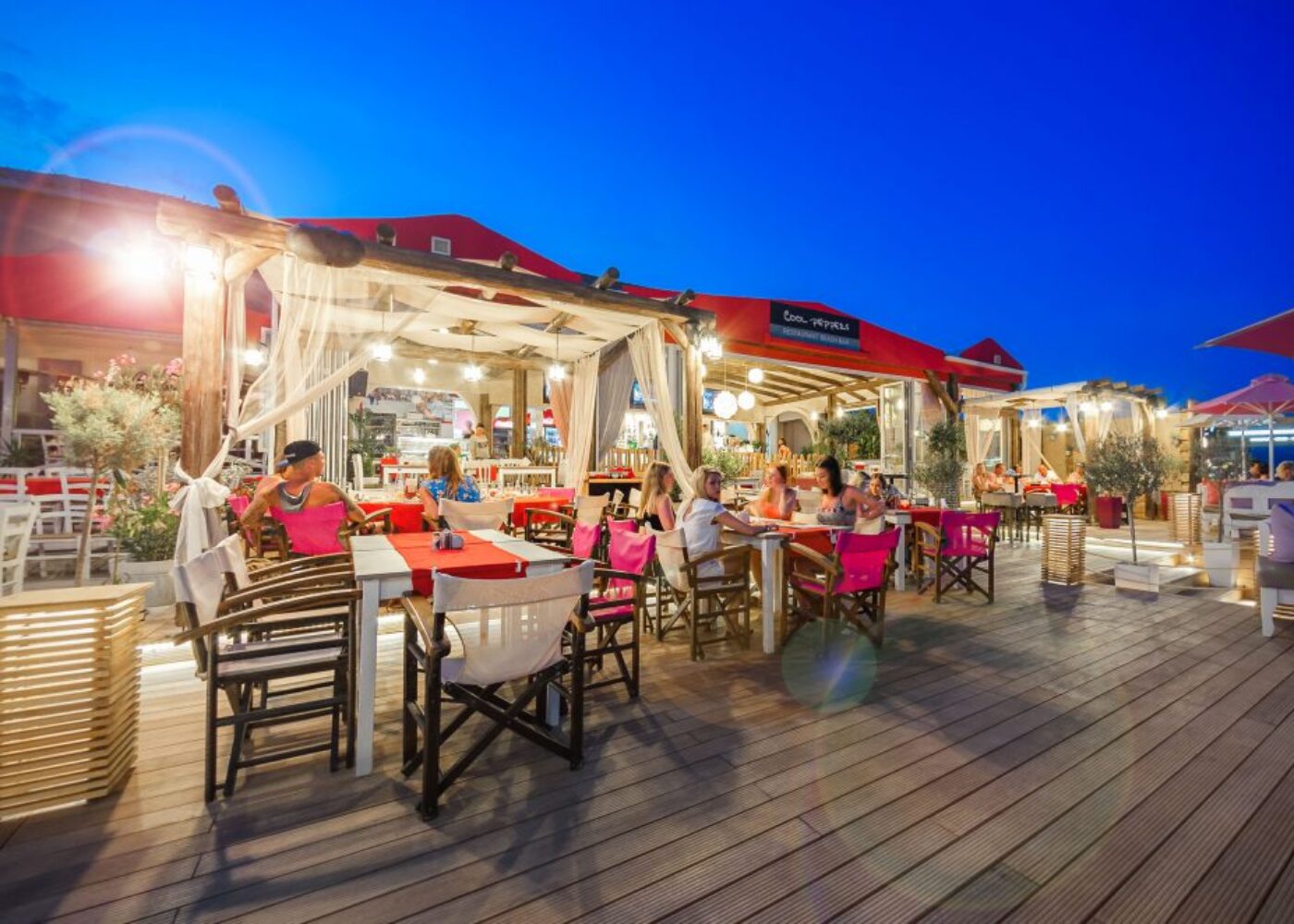 COOL PEPPERS
Cool Peppers restaurant is our favourite place to eat on the beach in Laganas. The scenery and ambience down there on a hot summers night is simply amazing, it really is beautiful.
The menu covers all the bases and the food is great. Cool Peppers is perfect for a special occasion and you can sometimes see turtles popping up!
10% off your bill for your holiday.