Things to do in Zante after Covid
"ARE WE HAVING IT OR WHAAAAAAAAT" roars MC Missing Lync as 1,000 drunk, sweaty people packed tightly together jump as one in the arena below, literally locked in to the sounds of Nathan Dawe. Ah the madness of the mosh pit, we really miss you now!
The gloriously messy paint party's where we rained down gallons of UV gunge from above on the eager revellers below – "WE WANT PAINT WE WANT PAINT". Absolute chaos.
Those days are gone for the time being and there's never any point looking back. All we can do now is adapt and overcome and try to find enjoyment in this strange new world of social distancing and hand washing we find ourselves in.
Therefore, we thought we would provide some ideas and tips for how we intend to enjoy the beautiful island of Zante this Summer.
Swap nightclub for Beach Club
Zante has some amazing Beach Clubs….some of them are even on the beach! The cream of the crop has to be Republic Beach Club in Laganas. Chilling out at this stunning venue for the day is time well spent indeed. Take a paddle board or a pedalo out for an hour or so and say hello to the turtles or if  you don't like the sea you can cool off in the very instagram friendly pool.
Enjoy a lazy lunch at the restaurant and we know you won't wait until Happy Hour to have a cocktail or 3. Who knows they might even extend it this year!! Republic Beach Club is perfect for some socially distanced socialising as it's MASSIVE so… see you there!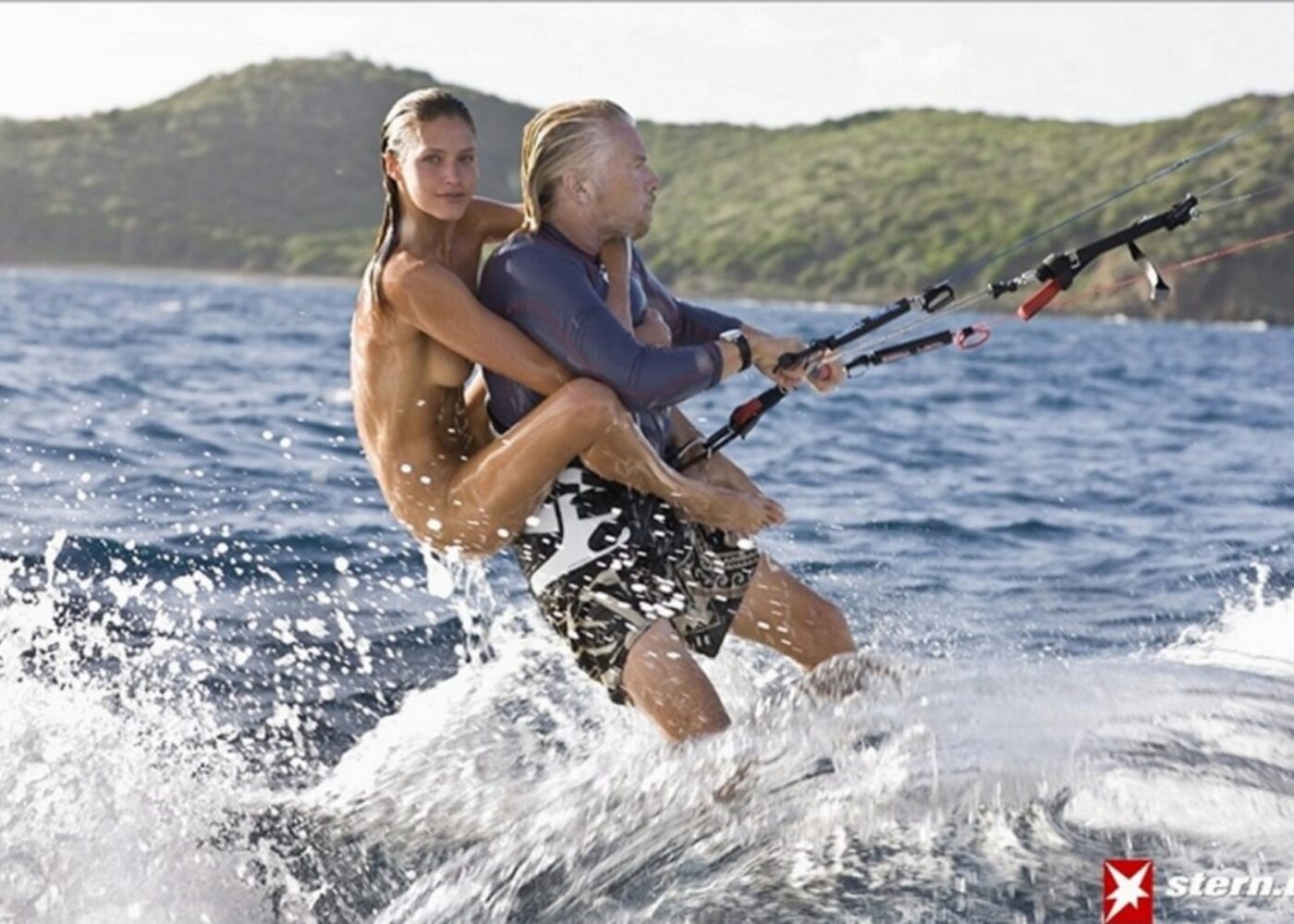 Water Sports
Adventure, adrenaline and loads of fun. Enjoy a memorable day at St Nicks water sports beach, one of our favourites spots on the island. Lounge in a hammock or private cabana and enjoy plenty of fun activities like volleyball, banana boats, jet ski's or the absolutely insane Flying Fish (not for the faint hearted).
Tasty souvlaki sizzles on the beach bar BBQ all day and you can even buy an open bar for two hours for 10 euro! And the best bit is you don't have to drive home, you get a free transfer!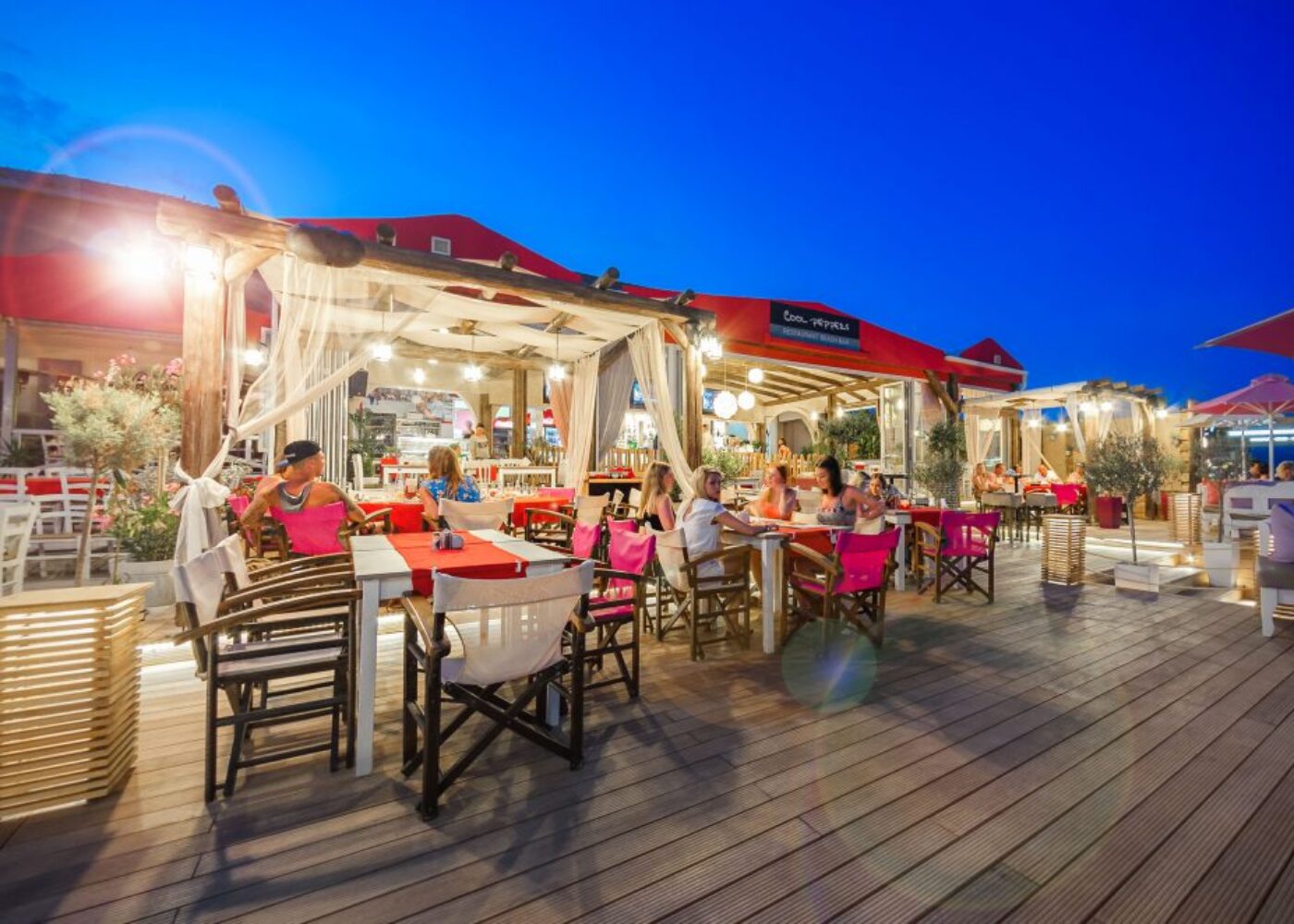 Eat out in style
Zante has some amazing restaurants and if you haven't discovered Greek food you are really in for a treat! Dive headfirst into the local cuisine it's fresh, tasty and also HEALTHY! The Zaknythians are famed for incredibly long life spans, some say it's so hot and peaceful that 'they forget to die'. 
What could be more delightful than enjoying a beautiful sunset on the beach in Greece eating fresh seafood and local specialties? Exactly, get your flights booked!
Cool Peppers in Laganas is always a great shout, further afield we recommend Anadalis in Argassi or Thymalos in Zante Town. Sorry, we're not going to tell you our favourite Taverna here because if the Zante worker mob finds out about it we're f***** but if you email us and ask nicely and swear to secrecy we might do.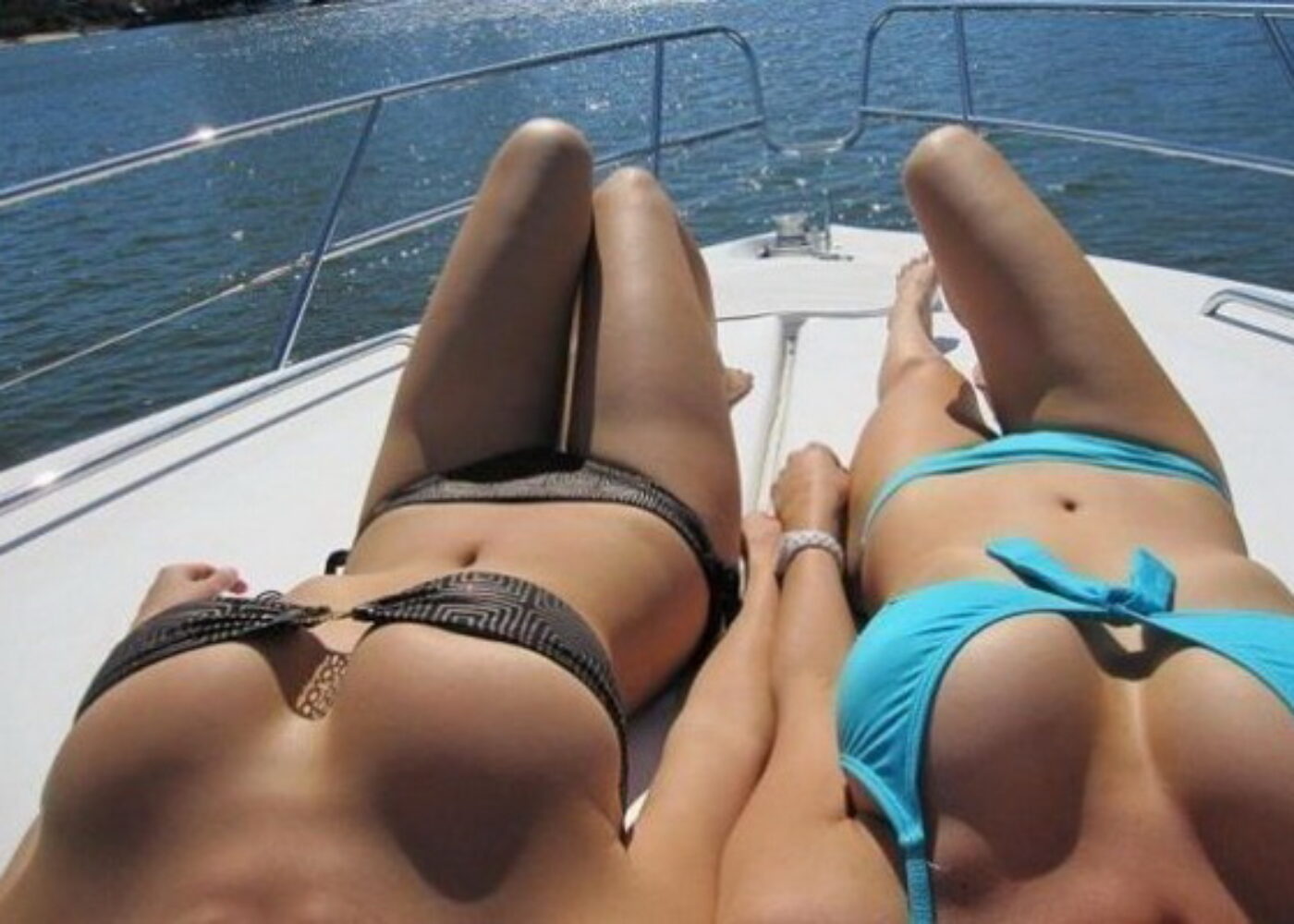 Wetter the better
Private Speedboat Hire
More adventure! Off sail the intrepid explorers armed with snorkels, a few cheeky alcoholic beverages and of course a couple of cans of Pringles. Cruise round the Laganas Bay flexing like P Diddy, check out the blue caves and dive off some cliffs – this is always a top tip for a day out in Zante.
The Water Park
More fun and exhilaration and it's also a great workout running up the steps all day long. With a decent kamikaze and and plenty of high octane rides this is a great day out and is also absolutely tan-tastic! We finish the day off on the Lazy River with a refreshing Woo Woo and think you should too.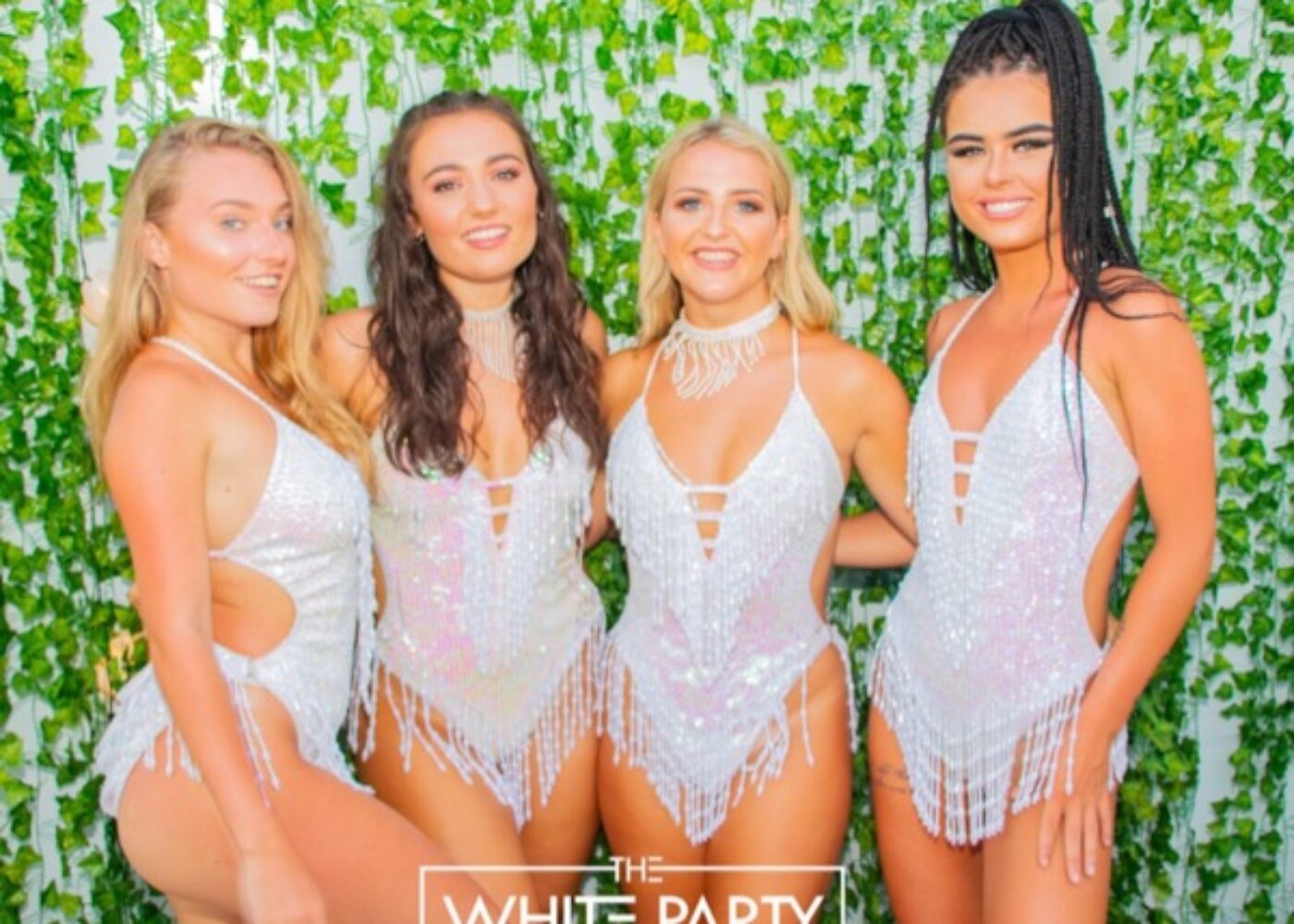 Pool 'gatherings'
We're a bit wary of using the word 'party' (there's a virus going round yanno) however, OBeach Ibiza is open and ticking over nicely, so we're very sure some of the fantastic pool venues in Zante will be open through August and September.
Of course it's going to be a but more of a VIP vibe, which isn't necessarily a bad thing. Your own cabana, a bottle of Black Grape Ciroc and some banging summer tunes, what more do you want? Loads of scantily clad attractive people perhaps… well, you've got to be in to win it! Get that flight booked.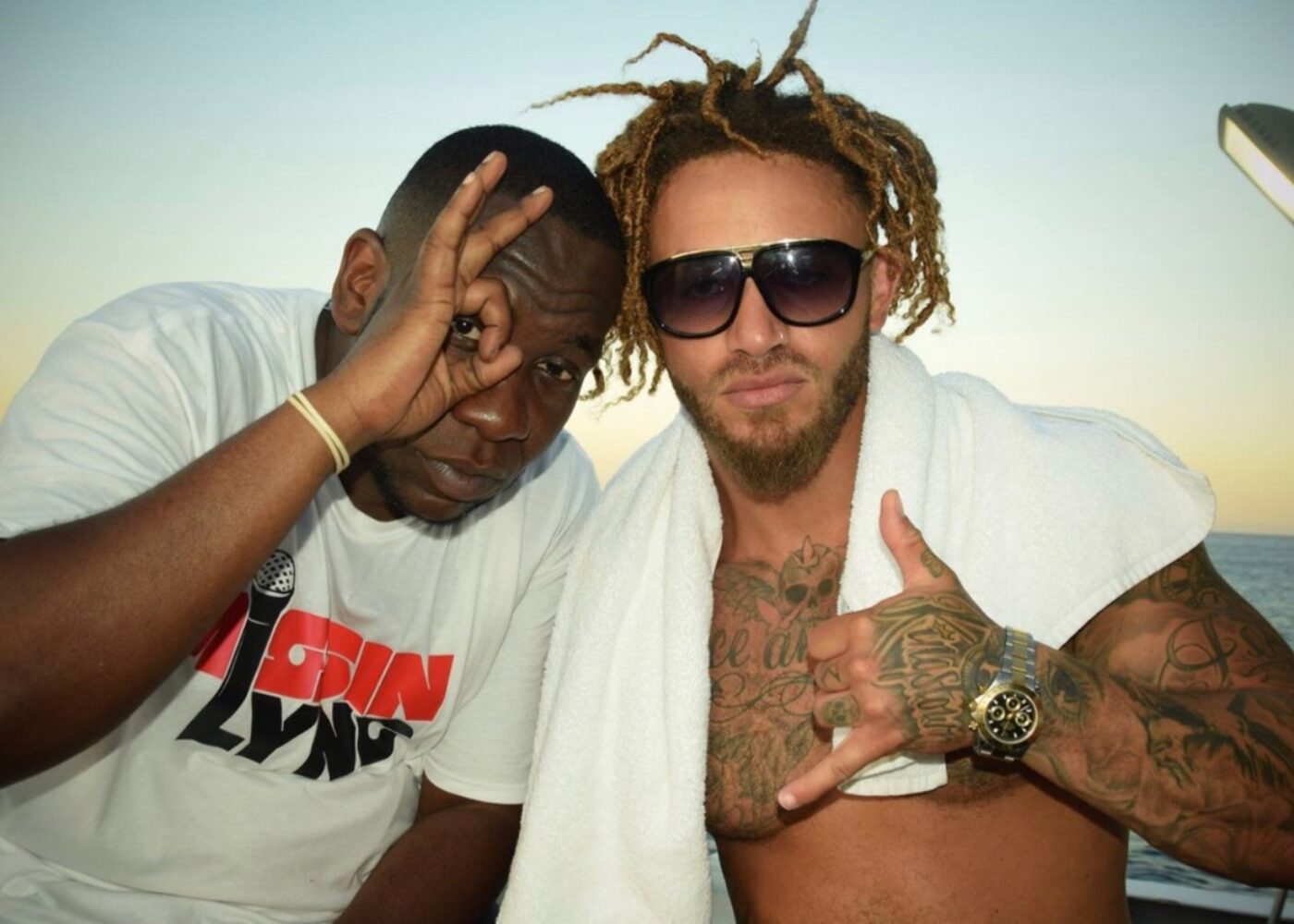 Sunset Yacht Cruise
Since 2012 VVIP have operated over 250 events on the Ikaros Palace and you can check out the vids and photos on this website to see how it usually goes down. Clearly 300 people packed onboard shoulder to shoulder is not going to be a smart move this Summer and it's also not allowed. We need to respect the new situation in Greece. However, we shall adapt and overcome!
We're capping numbers at 150 this year to give everyone more room and your own private area so we can adhere to socially distancing requirements. We're confident a sunset cruise round the Zante coast with premium alcohol, quality music and stunning scenery will still be awesome, even if we have to tone it down somewhat. Stay tuned for details via our instagram @vvipeventszante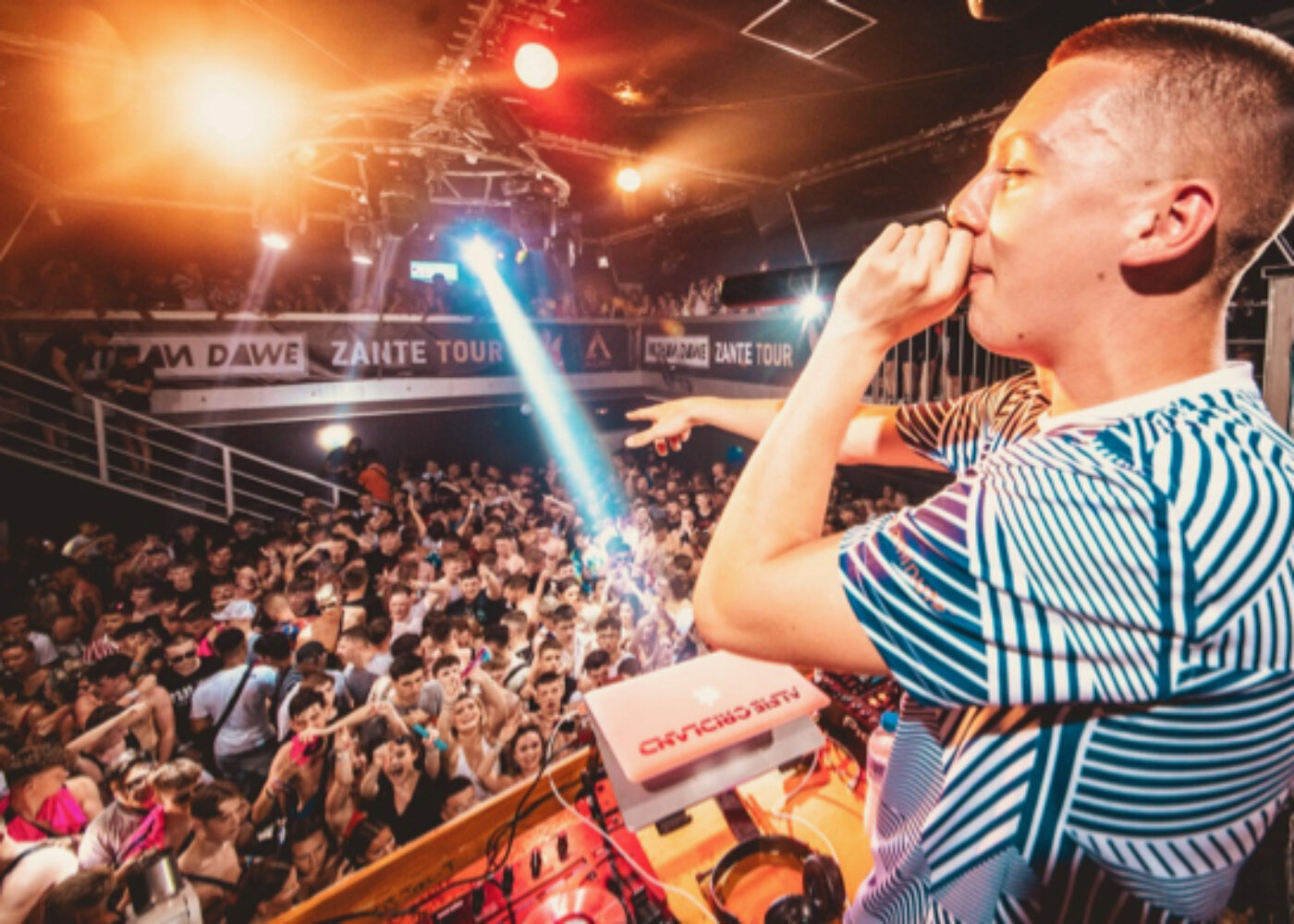 WE WANT CLUBBING!
Yeah that's probably not going to happen, although night clubs are allowed to be open, it's clearly not going to be how it is usually. Tbh in August that's probably a good thing! Ladies can find themselves getting dry humped if they get anywhere near a dance floor in August usually, we tactfully won't explain why…
So, you're going to have more space and probably your own area, so book a table, get a bottle of Rum…who knows it could be fun, one thing for sure it's definitely going to be more fun than lockdown!
If you're in Zante get in touch via our reservations page and we will keep you posted on what is going on or Text/Whatsapp (+44) 07462 891424
Now get on www.skyscanner.net – let's do this!